Many young adults in their 20s and early 30s could teach their parents a thing or two about money.
It turns out millennials—who range between 19 and 34 years old—are pretty smart about saving money. The Great Recession taught them a vital lesson: Save now in order to survive potentially catastrophic economic and financial challenges later. The problem is they just don't know exactly what to do with it once they've stashed it away.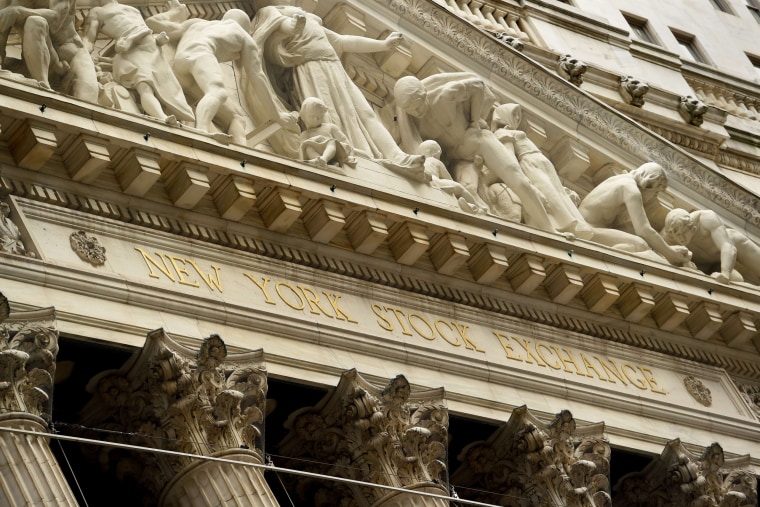 "I would say the 2008 and 2009 and the Great Recession, really did have a key impact, both on me and my generation as far as how we choose to save for our future retirement...our parents played a role in that. Seeing what they went through, we don't want to duplicate that experience," said Jase Johnson, a senior business strategist at Principal Financial Group, a financial services firm based in Des Moines, Iowa.

Johnson, 34, echoes the attitudes of many millennials. "You start to see that your parent's nest eggs are being impacted. As a young and impressionable individual going into the marketplace, you say 'I really need to key in on how much I'm spending and how much I'm saving for the future,'" he said.
Millennials—who now outnumber baby boomers in the U.S. (and often are their children)—witnessed first-hand how their parents' real estate values declined, investment portfolios dwindled and retirement savings were depleted. Several studies show that coming of age during a financially tumultuous time has caused many millennials to save more consistently and invest more conservatively than other generations.
Read MoreAdvisors must connect with Gen X, Gen Y
A recent survey by Wells Fargo found 8 out of 10 millennials said the Great Recession taught them they have to save "now" to "survive" economic problems down the road. Another report from Transamerica Center for Retirement Studies reveals that millennial workers are saving more and at earlier ages than previous generations. The shift is fueled by their uncertainties regarding the future of Social Security and expectations of needing to financially support their aging parents. 
Two-thirds of millennials expect to self-fund their retirement through employer-sponsored plans— 401(k)s and 403(b)s), Individual Retirement Accounts (traditional and Roth IRAs)—or other savings and investments. Yet, the Wells Fargo study found that despite this generation's good saving habits, 45 percent are not saving for retirement, though slightly more than half are at least saving.

The good news is millennials are keenly focused on trying to take control of their own financial destiny. They're paying off student loans, paying down credit card debt and saving for retirement early. The bad news is their approach to saving may be too cautious to help them build wealth over the long-term.
Read MoreTest your dividend investing smarts
"A lot of millennials' questions are: 'I only have $200 extra a month, what do I do? How much can I afford in rent? Do I consolidate my student debt? I know I have to contribute to retirement but how much?' So what we're finding is that they want to do things. The really great news is, they're really focused on progress," said Alexa von Tobel, the 30-year-old founder and chief executive officer of LearnVest, a financial planning services firm based in New York. 
"The downside is that while they're stashing money away, financial advisors say they're not always investing their retirement nest eggs wisely," she said.
Young adults are more likely to choose cash as their favorite long-term investment than any other age group, according to a Bankrate.com report released this week. Nearly 40 percent of 18-29 year-olds say cash is their preferred way to invest money they don't need for at least 10 years, according to the survey. That's three times the number who picked the stock market, despite the fact that the S&P 500 has gained 17 percent over the past year while most cash investment yields remain below 1 percent. 
A recent study by UBS revealed that millennials believe that working hard and living frugally puts you on the path to success rather than long-term investing, but also found only slightly more than a quarter of millennials considered long-term investing to be a key to achieving success compared with more than half of non-millennials. There are many reasons they're more conservative, from the witnessing financial turmoil in their parents' lives to juggling new jobs, homes and families as they strike out on their own. All of this juggling may hold back some millennials in the short run.
Read More5 ways to win over picky Generation X investors
"(Their money) is sitting in cash," said LearnVest's von Tobel. "They're not choosing the right investments, which is really dangerous. On the flip side they're not putting nearly enough. The reason they're not putting more is that they're juggling, servicing their credit card debt and student debt."
But longer term, financial advisors say millennials may be much further ahead of previous generations, financially. Many advisors agree millennials could teach everyone this critical lesson: Having a plan is the first step toward achieving financial success.
—By Sharon Epperson, CNBC Personal Finance Correspondent