Get ready to be jealous of a dog. While many pets certainly have the good life, complete with naps and regular petting, one labradoodle's day to day is pawsitively perfect. Why? Because Tex spends much of his time playing co-captain on a private jet.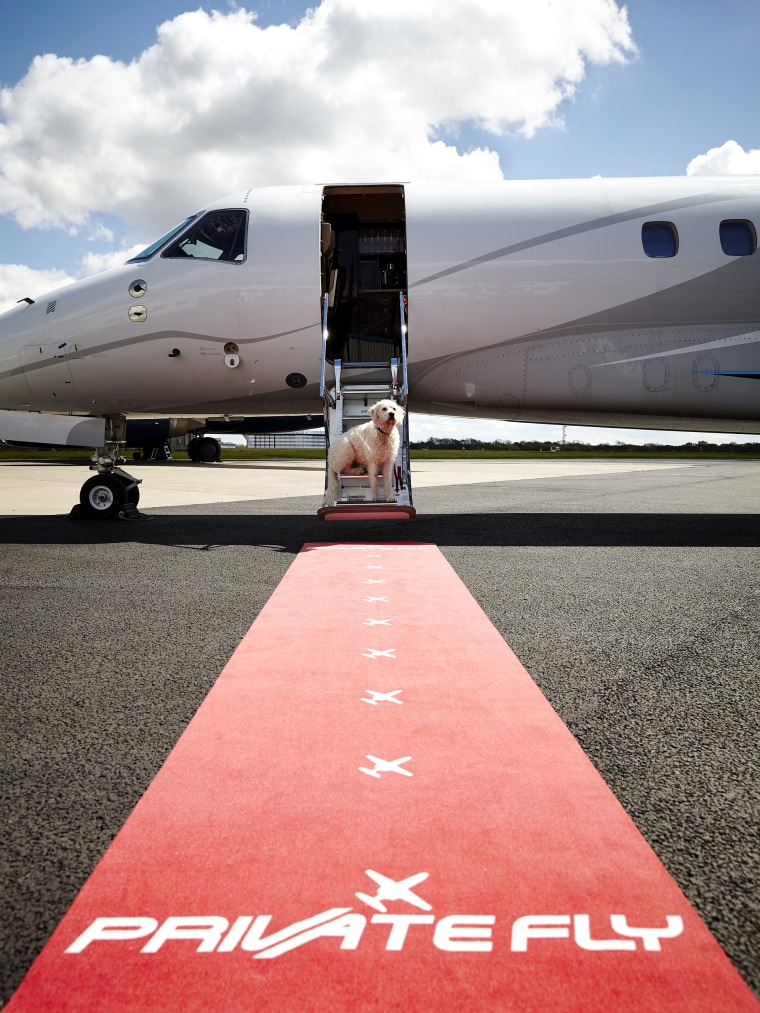 The 3-year-old pup's owners run a private jet-charter company called PrivateFly, and he sometimes gets to work onboard. In fact, this high-flying pooch has never flown commercially and has his life on the plane down pat.
RELATED: Dogs with special needs help kids heal in physical therapy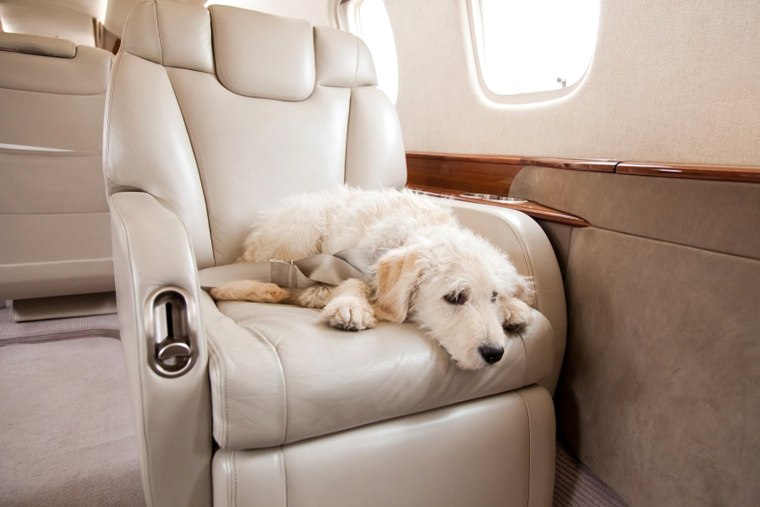 "On flights, Tex pretty much does what he does any other day: eat, sleep and begs for attention," Adam Twidell, CEO of PrivateFly and professional private jet pilot told TODAY via email. "Testing out the catering and sniffing out the private jet is also his favorite part of a trip, often checking out pet-friendly private jet facilities for PrivateFly's other furry clients."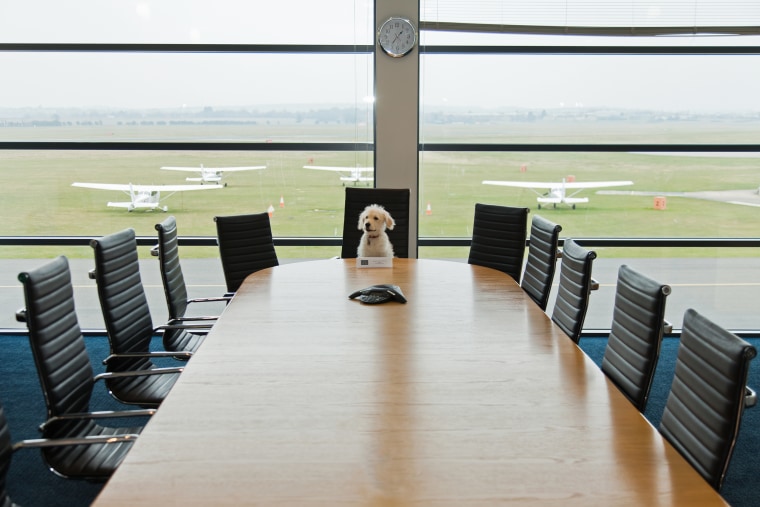 Tex often meets other pets when waiting for his plane in a private-jet terminal — even if they aren't fellow canines. "He recently enjoyed meeting an exotic parrot and is always extremely interested in meeting cats," added Twidell. And while this seasoned furry traveler rarely needs to use the facilities on a flight, the private jet does provide litter boxes or other mobile facilities for a variety of pets to use in the air.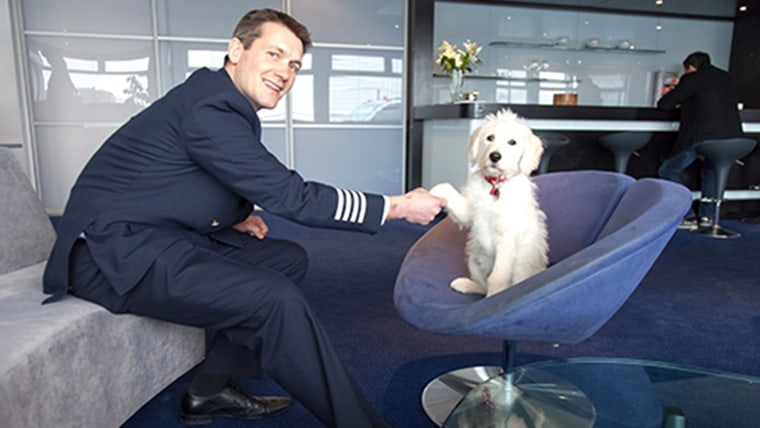 So, with more miles under his collar than most humans, does Tex have a favorite destination? "He loves flying out to the Scottish islands," revealed Twidell. "Especially because the flight to Barra is a beach landing, so he's able to jump straight into the sea for a lovely swim directly after landing."
Gosh, life's ruff.