/ Source: TODAY contributor
They've been called cheapskates, tightwads, misers, and just plain weird. But names that others would consider derogatory are embraced as badges of honor by Steve and Annette Economides.
The couple and their five children bill themselves as "The Cheapest Family in America" and "The Frugals." On Thursday they showed TODAY viewers how they, too, can have everything they need and live debt-free in an expansive home in one of America's tonier neighborhoods — on less than $45,000 a year.
"The economy is in a tailspin, and we're just perfectly fine," Annette Economides told TODAY's Ann Curry in New York, adding, "I am the Warren Buffett of groceries."
Rummaging the racksAnnette was joined in the studio by her husband, Steve, and three of their five children: Abbey, Joseph and Becky. Before talking with Curry, the five Economides watched a video of themselves doing their Christmas shopping in stores that specialize in bargains near their Scottsdale, Ariz., home.
Annette rummaged through racks of clothing marked down to the bare minimum for clearance. She inspected tchotchkes, remarking on the prices. Elsewhere in the store, Steve was looking through sporting goods, his face lighting up when he found a Nike volleyball for $2.50 — a perfect gift for Abbey.
At the checkout counter, Annette paid with cash. "Twelve items for $17.15," she said proudly. The family's total Christmas shopping bill this year was $90 for 27 gifts.
Their Christmas decorating budget was one dollar.
$8 jeans, $10 tuxSome kids, especially kids in their teens or 20s, might be embarrassed at such frugality, but Joseph, Becky and Abbey heartily approve of their parents' respect for money and volunteered stories about their own bargain hunting.
Becky said she favors Lucky jeans, which average around $120 in retail stores. "I found a pair of Lucky jeans for eight dollars," she said.
Not to be outdone, Abbey jumped into the conversation. "For me, eight bucks is expensive," she said. "I have American Eagle, Abercrombie & Fitch, Levi Strauss."
"I was going to tell you about my new custom tux," Joseph piped up. "Ten bucks."
"They realize what life is about," Abbey said of her parents. "It's not consumerism. It's not 'How much does that stuff cost?' It's 'Do I want it? Do I need it?' "
Steve compared the family's outlook to the way Americans approached life in the days of "Little House on the Prairie." "You learn to appreciate life and people more than you appreciate stuff," he said. "You've got to focus on changing the perspective. It's not always new, it's not always expensive that says love."
Budgeting for fun and profit
Steve and Annette Economides weren't born to be cheap. Both have said that they were typical American kids who never thought about budgeting. But before they married 26 years ago, they took a financial planning course and decided to give budgeting a try.
"It started out as a game, and then became fun to play," said Annette.
Breaking down their budget to 19 categories, they paid off their first house in nine years on an average income of $33,000 a year. Their second home, which they estimate to be worth more than $700,000, was purchased for more than $200,000 and is almost paid off.
They plan every meal before going to the grocery store, building their menu around specials and coupons. The monthly bill to feed a family of seven is $350.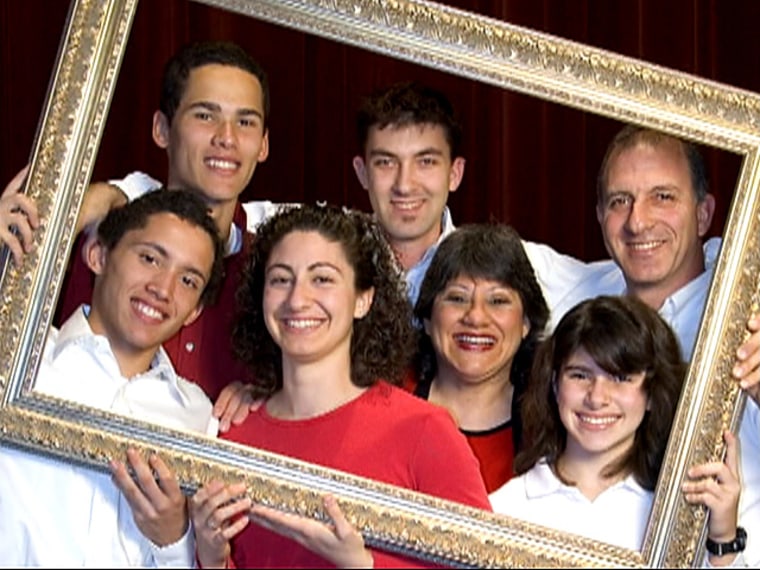 They don't buy on credit. They buy late-model used cars with cash. They also budget cash reserves for auto and home repairs so they never have to dip into reserves.
Today, the couple works from home, running their Web site, homeeconomiser.com, and traveling to spread the gospel of frugality to others. They also have a book, "America's Cheapest Family," that spent time on the New York Times best-seller list. Their average income over the past 26 years is $44,000.
Before they left, Becky told Curry about her latest purchase, a late-model Toyota Tacoma pickup truck.
"I'm saving five years for a truck," she said. "I bought it for $11,500."
She paid in cash.
For money-saving tips from the Economides family, visit .