Meet the dozens of 2016 candidates ... for the slate of upcoming new emoji.
A total of 67 new emoji -- the colorful symbols like smiley faces and other graphics -- are being considered for rollout next year. That's according to a new document that Unicode, the group that oversees emoji, published on Monday.
Related: LOL or Haha? Study Shows Which Laugh Wins on Facebook
In the faces category, options range from a sneezing character to a clown face in full makeup. Under "people," candidates include an arm taking a selfie, a woman face-palming, a man dancing and a pregnant gal. Food emoji suggestions include a "shallow pan of food" that could be a paella or casserole, or a "stuffed flatbread" that might represent a falafel wrap or gyro.
Other miscellaneous emoji candidates include a "call me" hand signal, slices of bacon, a dying flower, "Mother Christmas" and a shark.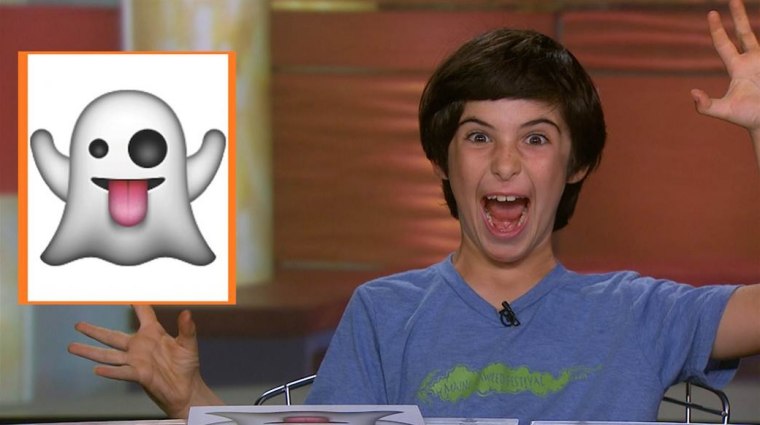 Related: Facebook Goes Beyond 'Like' With 6 New 'Reaction' Buttons
Unicode's technical committee -- which rolled out racially diverse emoji earlier this year -- will decide during a May 2016 meeting which of the colorful new emoji options make the cut for a June 2016 rollout.
Here's the full list under consideration (check out the associated emoji here):
face with cowboy hat
clown face
nauseated face
rolling on the floor laughing
drooling face
lying face
sneezing face
prince
man in tuxedo
Mother Christmas
face palm
shrug
pregnant woman
selfie
man dancing
call me hand
raised back of hand
left-facing fist
right-facing fist
handshake
hand with first and second fingers crossed
black heart
eagle
duck
bat
shark
owl
fox face
butterfly
deer
gorilla
lizard
rhinoceros
croissant
avocado
cucumber
bacon
potato
carrot
baguette bread
green salad
shallow pan of food
stuffed flatbread
clinking glasses
tumbler glass
spoon
octagonal sign
shopping trolley
scooter
motor scooter
canoe
person doing cartwheel
juggling
wrestlers
boxing glove
martial arts uniform
water polo
handball
goal net
rifle
modern pentathlon
fencer
first place medal
second place medal
third place medal
drum with drumsticks