If you're on Twitter, it's been hard to avoid hearing about Meerkat, the video-sharing app that's blowing up the social network — but the hashtags and excited tweets might not have told you what this thing actually is. Here's what you need to know about Meerkat, and why everybody's talking about it.
What is it?
Meerkat is an app that lets you stream video live on the Internet right from your smartphone instantly. Hit the button and you're available for anyone to watch, just like that. You sign up through Twitter, and it notifies your followers whenever you start streaming. And when you're done, there's no recording or archived version of the video — it's just gone. It's so easy that people are just streaming everything: concerts, newsworthy events, strange weather, dog washing, buying things at the store...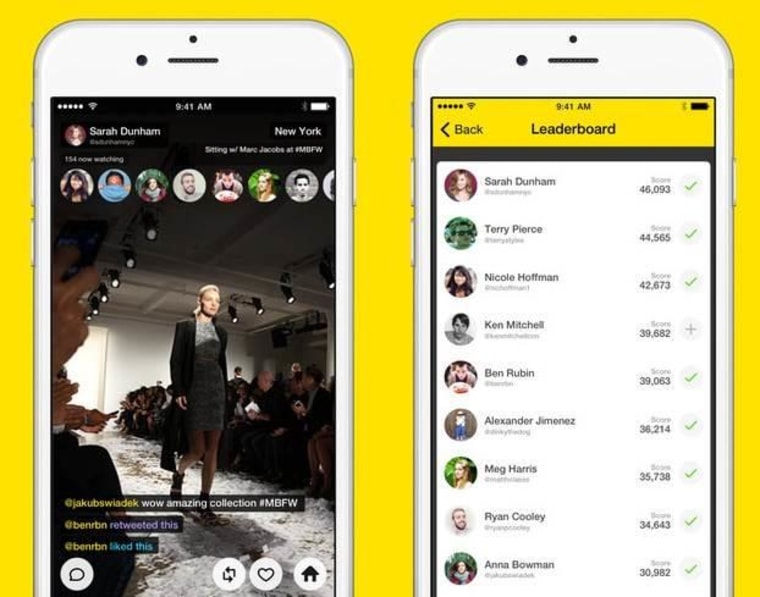 How did it get so popular so fast?
All those automatic tweets from friends, touting videos you can't watch unless you download an app, drove Meerkat toward the top of the charts. And when you installed it, Meerkat connected to Twitter's "social graph," a detailed data set of all the people you're connected to on the service, to automatically build a network of fellow Meerkat users. Easy streaming, automatic friend network, and of course a huge tech conference going on (SXSW in Austin, Texas) all contributed to its rapid growth.
What's this about Twitter breaking it?
Well, Twitter didn't take too kindly to Meerkat scraping all those details and using them for its own purposes. So Meerkat's access to Twitter's social graph was revoked. Though users could still sign up using Twitter and tweet livestreams, the automatic connection with a group of other Meerkat-ers was no more. Considering Twitter just bought Periscope, which does much the same thing as Meerkat, this limitation isn't too surprising: Twitter aims to do live video on its own. Finding friends isn't as easy as it was, but the developers added a search function to help make up for it.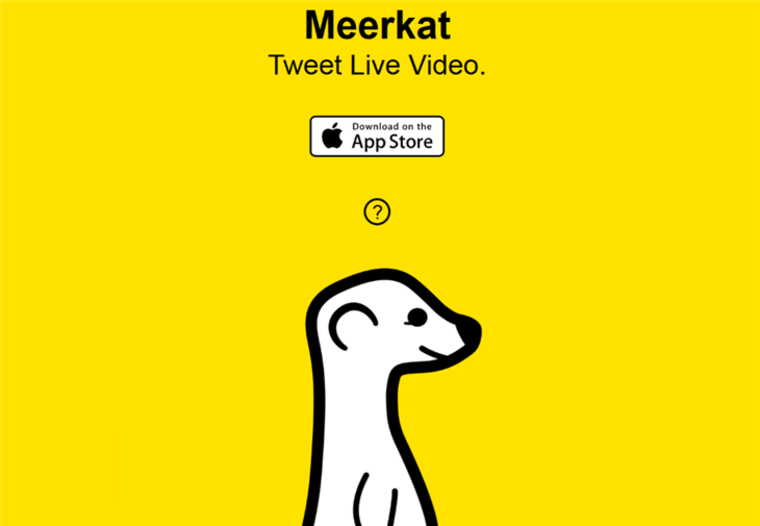 How many people are actually using Meerkat?
As of March 15th, Simply Measured reports, about 13,000-15,000 Meerkat streams were going live every day. About 60,000 watchers are tuning in per day, with the most popular stream yet topping out at 2,261 concurrent viewers. Depending on how you look at it, that may seem like a lot or a little. SXSW is in full swing in Austin, and more streams came from that location than anywhere else — when it's over, will Meerkat fade away, or is it just hitting its stride?
Is anyone I know on it?
The best way to find out is to download it for yourself — it's free, so there isn't much risk. Celebrities are getting in the mix: Jimmy Fallon is on there, as are Aston Kutcher, TV weatherman Al Roker and Julia Louis-Dreyfus, of "Veep" and "Seinfeld" fame. And of course every hip startup founder is "meerkatting" up a storm.
Will Meerkat join the likes of Vine and Snapchat as a must-have for highly connected people? Or will it go the way of Yo and Facebook's Slingshot? No one's sure — which is part of what makes it so fun.