Soon, you may be able to pay for your McMuffin with the swipe of a cell phone.
McDonald's is testing a mobile payment application at its Salt Lake City, Utah, and Austin, Texas, stores, the company told CNBC in an email. Restaurants frequently test out new ideas in select markets before deciding to expand an item or service nationwide.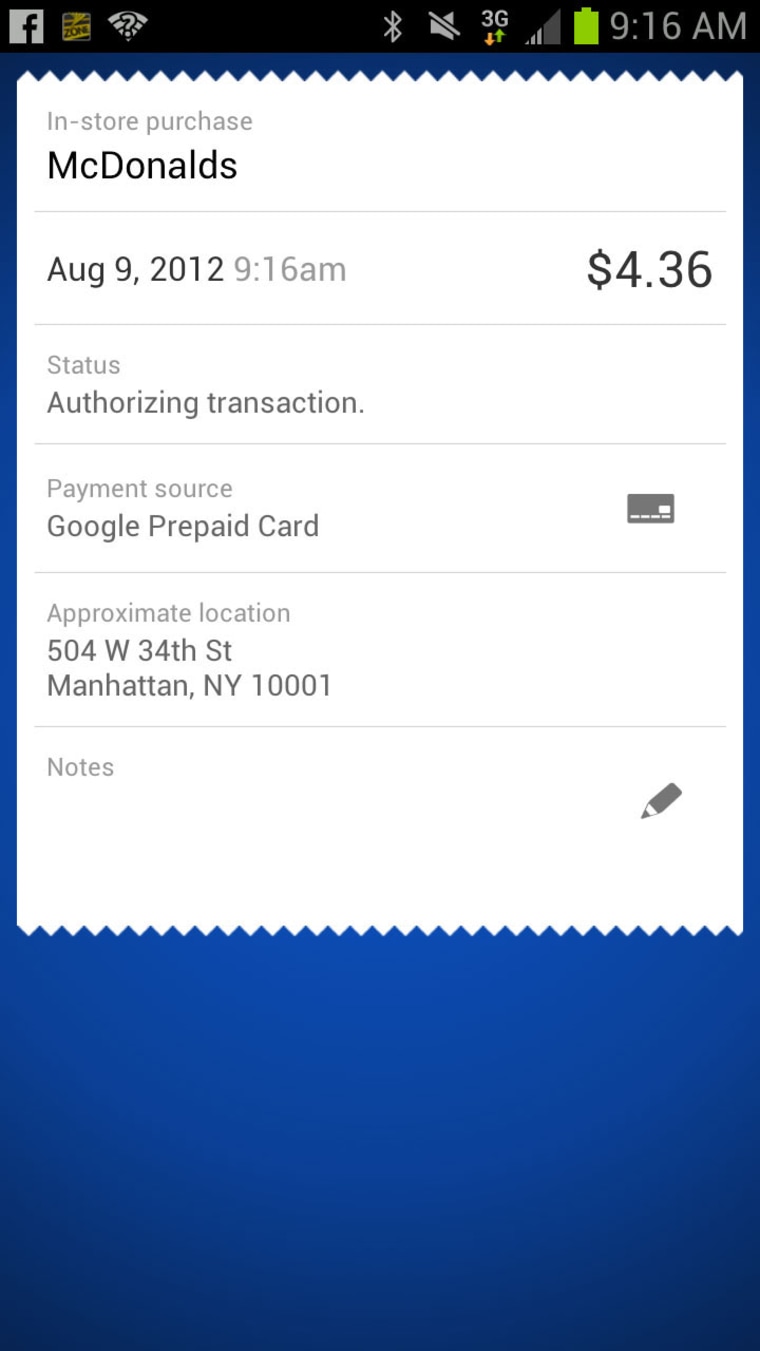 "We're always looking at new technologies to make the McDonald's experience better for our customers," said McDonald's spokesperson Ofelia Casillas. "We are testing some of these technologies in a few markets, so it's premature to speculate on the decisions we may make after the tests, but we're excited to bring a cutting-edge experience in the future to our customers."
(Read more: Secret's out! Hidden menu items)
The fast-food giant already has a nationwide app that provides a restaurant locator, nutritional facts and career information.
The move comes as McDonald's is battling tepid sales with new items like the addition of steak to its breakfast menu and Mighty Wings. On Tuesday, the company said U.S. same-restaurant sales rose 0.2 percent. Analysts had expected same-restaurant sales in the region to rise 0.8 percent.
McDonald's is the latest company to enter the mobile payment fray, joining Chipotle and Starbucks. Meanwhile, competitor Burger King allows customers to place delivery orders by phone or online in many markets.
"McDonald's is just evolving at the same pace as consumers—especially the younger generation and millennials who really don't pay in cash," said Darren Tristano, an executive vice president at Technomic, a research and consulting firm. "They use credit."
(Read more: McDonald's shakes up its menu)
McDonald's new payment option will improve transaction speed and accuracy, Tristano said—two of the highest priorities in the fast-food business.
"I don't know if it's going to move the needle in its effort to boost sales," he added. "I think it's an operational move. If there's a benefit to sales, it is for customers who don't have cash or credit cards but still want to purchase at McDonald's."
—By CNBC's Katie Little. Follow her on Twitter @KatieLittle.