McDonald's strikes black!
McDonald's Japan has launched its own black bun burger to compete with the one its fast food rival Burger King unveiled there last month.
The "Squid Ink Burger" from McDonald's costs $3.40 and sports two patties between buns dyed black with squid ink. That's the only part of it that's black. Its sauce and spicy cheese are yellow. It's also topped by fried onions.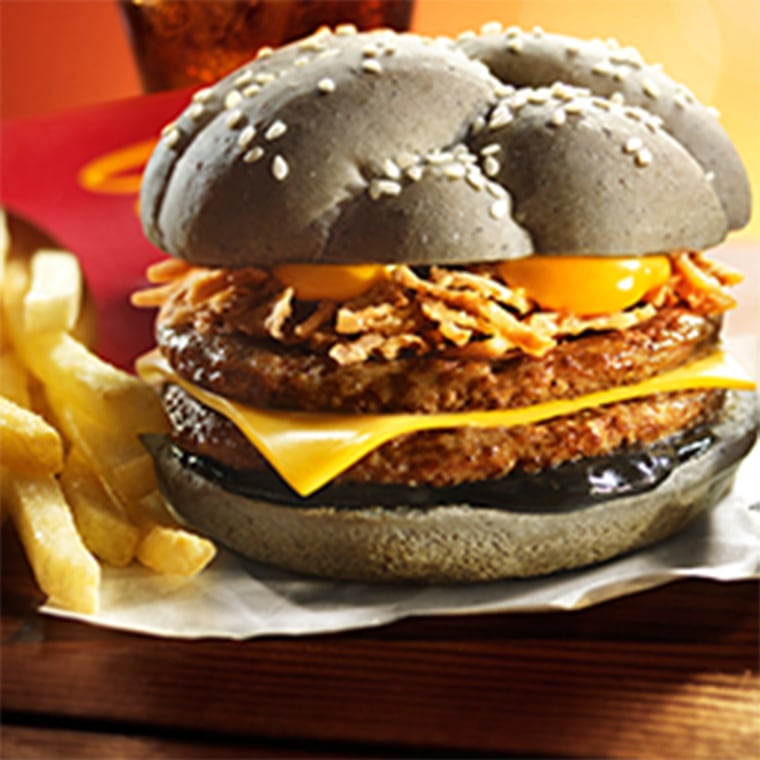 Meanwhile, besides black buns, Burger King's "Kuro Burger" also has black cheese and black sauce. Both of those toppings are colored with bamboo charcoal. The sauce is also colored with squid ink.
The "Kuro," which means "black," comes in a $4.49 basic "Pearl" version and the $6.45 "Diamond" variety, featuring lettuce, tomato, onion, and mayo.
Both chains have released the burgers as limited-time Halloween-themed offerings. Perhaps the only thing spookier than biting into a "burger of darkness" is missing out on the chance to do it.