Impersonating someone else is never the right thing to do. In fact, in certain cases, it's illegal. Wrong or right, the results can be hilarious — and powerful.
Earlier this week, Facebook user Mike Melgaard decided to pose as the customer-service branch of Target. All it took was simply creating the Facebook alias, "AskForHelp," which sported the Target logo as a profile pic. He went on a tear, responding to complaints about the Minneapolis-based retailer's decision to remove "gender-based signage." These dissatisfied customers apparently want to find "girl" toys in one aisle, and "boy" toys in another.
RELATED: Moms get pumped about Target's breast-feeding policy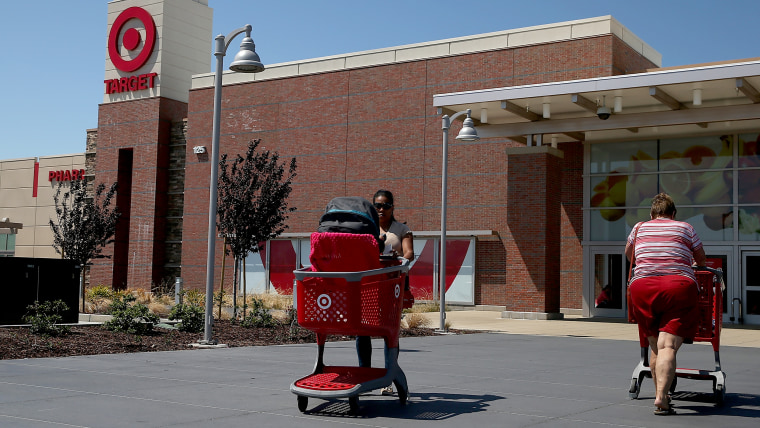 As you can see from his posts, Melgaard viewed many of the complaints as outdated and ridiculous, and he responded accordingly.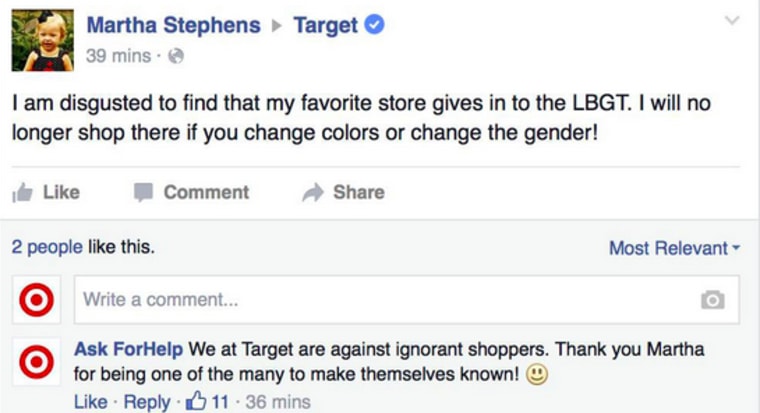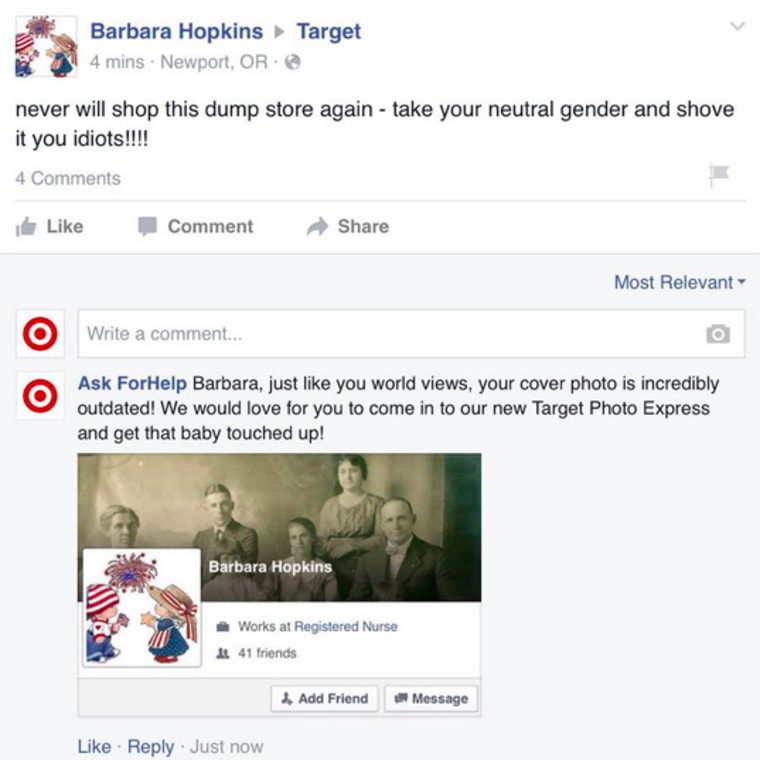 Many people naturally believed this derisive Facebook user was, in fact, a Target rep. Some users even carried on extended conversations with Melgaard. Things only got more absurd.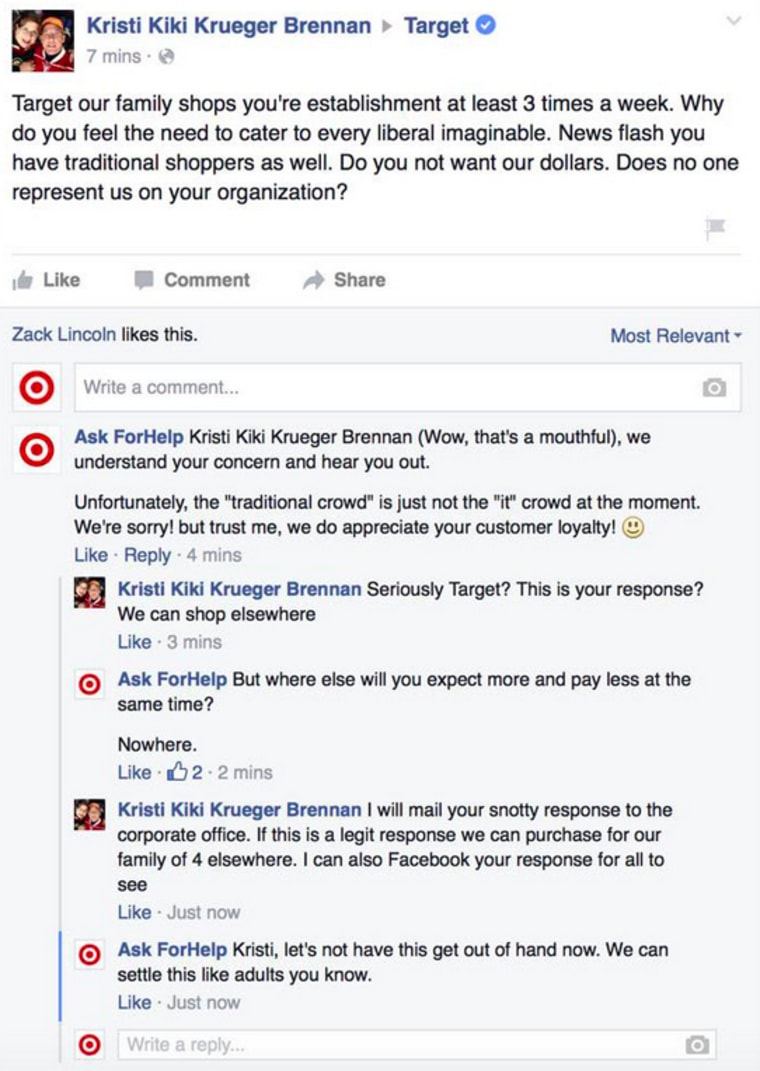 Other consumers, presumably in on the joke, decided to play along. Melgaard caustically indulged them.
Target has pulled all of the related posts from its page, and isn't happy with Melgaard's antics. The company issued the following statement to TODAY:
"At Target, we are committed to providing outstanding guest service to our guests wherever we engage with them — in our stores, online, or on social media. Clearly this individual was not speaking on behalf of Target. Should guests ever have questions on whether a communication from Target is legitimate, we encourage them to reach out to guest relations at 1-800-440-0680."
However deceptive and insulting his approach, Melgaard managed to make a lot of people laugh, and more importantly, provided a platform for a conversation about a cultural issue that has recently come under the spotlight.
Many Facebook users are now praising Target for its gender-neutral stance.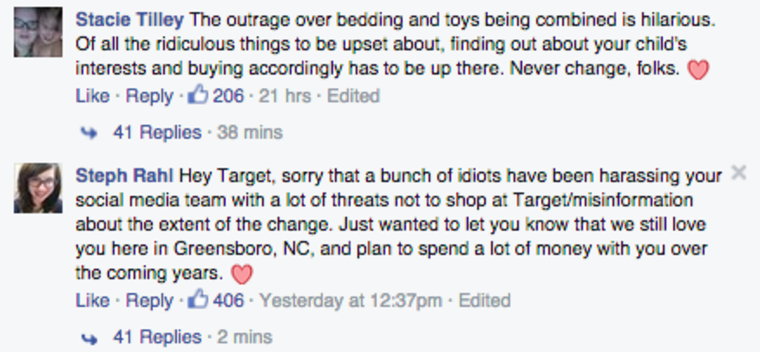 Melgaard couldn't be reached for comment, but he seems pretty pleased with himself. He posted this today on his personal Facebook page: