Like most everything else in our lives, gift cards are going digital. And Millennials couldn't be happier. They like gift cards, but prefer digital delivery and storage to plastic cards that can be lost, stolen or left at home.

"Plastic gift cards can take up a lot of real estate in your wallet, electronic versions don't, and I think that resonates with Millennials," said Jeanine Skowronski, a credit card analyst at Bankrate.com.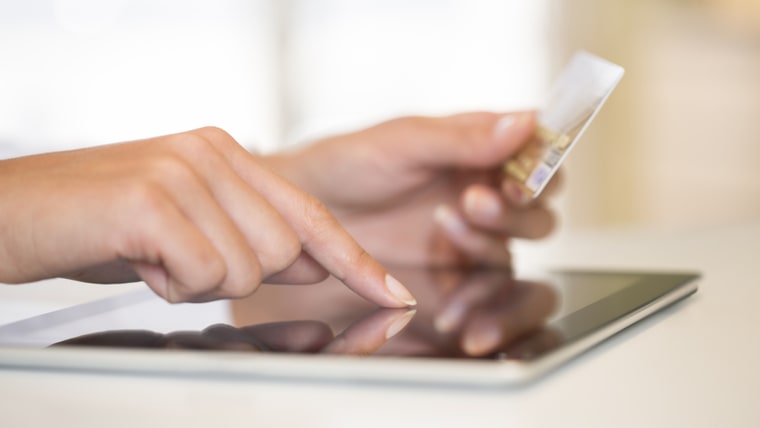 Millennials are more than twice as likely as older adults to lose a physical card, according to a new report from Bankrate. In fact, 40 percent of the 18-29 year-olds surveyed admit to losing a gift card.

Bankrate found that a majority (59 percent) of the gift cards on the market can now be delivered digitally, up 18 percentage points from 2010.
Most electronic gift cards have a 16 digit code or provide a web link. They can be printed out and taken to the store, used online or accessed anywhere via email or text.
Mobile gift cards are specifically designed for smartphones. They have a bar code that can be scanned at the register by the sales clerk.
The Bankrate survey found that for Millennials, who live on their phones, mobile gift card usage is double that of older adults.
The personal touch
Many digital gift cards can be customized with a personal message, photos or video, making them a perfect fit for a generation immersed in social media.
"This age group is all about instant gratification, so sending them a digital gift card that comes on their phone and has a video that makes them laugh, that really resonates with Millennials," said Shelley Hunter with GiftCards.com. (Hunter has written A Guide to eGift Cards.)

Sending electronic gift cards is easier than ever. You can go to the retailer's website or shop at sites that sell discounted gift cards, such as GiftCards.com, CardCash, Card Hub, Cardpool and Gift Card Granny. And of course, there are also apps for that, such as Gyft, GoWallet, Giftly, GiftFly, GiftRocket and Yiftee.
While growing in popularity, electronic gift cards are still a small part of the overall market. Just eight percent of the $85.8 billion spent on gift cards in 2013 was for electronic gift cards, according to the Mercator Advisory Group.
"There will always be plastic cards because there will always be people who want to give something physical, but every retailer of any size knows they need to think about mobile in the near future," said Ben Jackson, a senior analyst at Mercator. "We're just in the beginning stages. We'll see some really cool things in the future."
It's what we want… again
Gift cards are the most requested holiday gift item again this year, the eighth year in a row that they've topped the National Retail Federation's Holiday Consumer Spending Survey, ahead of clothing, books, CDs, DVDs, video games, electronics or jewelry.
Remember, all gift cards are not the same.There are two basic types: merchant-specific and general purpose.
Cards linked to a particular store rarely have a fee, but they can't be used anywhere else. General-purpose cards, with a bank or credit card logo, can be used wherever that credit card is accepted.
Millennials, Generation Xers and Baby Boomers all told Bankrate they prefer to receive general-purpose cards. Unfortunately, that's more expensive for the gift-giver because these cards have a purchase fee.
For its report, Bankrate analyzed the terms and conditions of 62 widely-held gift cards. All seven of the general-purpose cards charged a purchase fee, ranging from $3.95 to $6.95. Only seven percent of the store-specific gift cards had a purchase fee.
A few things to keep in mind
"If you get a gift card, try to use it quickly," advises consumer advocate Edgar Dworsky, founder of ConsumerWorld.org. "That way you won't lose it or forget about it, and you won't get hit with a maintenance fee that's going to nibble away the value."
Keep in mind: Under federal law, a gift card cannot expire for at least five years after the date of purchase. Some states, includingCalifornia, Connecticut, Florida, Minnesota and Washington, prohibit retailers from selling gift cards that expire. These laws do not cover general-purpose gift cards sold by credit card companies.
Hold onto the card long enough for it to expire and any remaining balance typically gets turned over to the state.
Herb Weisbaum is The ConsumerMan. Follow him on Facebook and Twitteror visit The ConsumerMan website.