Pssst ... are you reading this at work right now? (BUSTED!)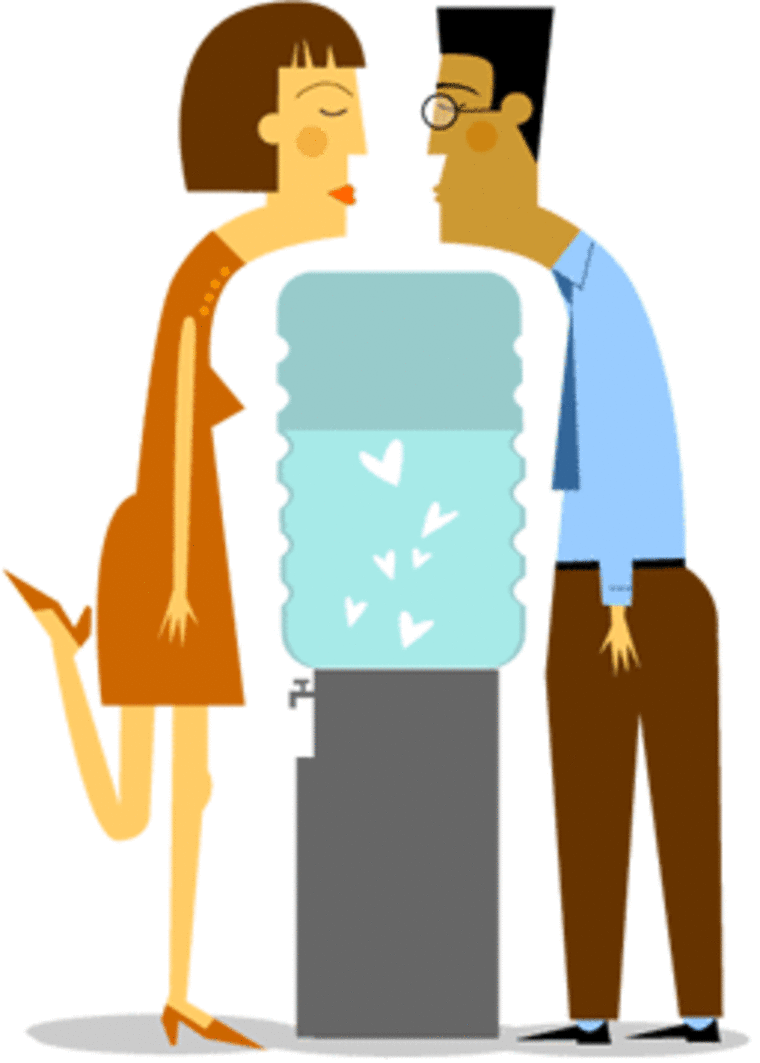 OK, next question: What other non-work-related thoughts might be racing through the minds of you and your professional colleagues? Well, if a new survey is any indication, plenty of employees are flirting, dating and falling in love -- at work.
According to CareerBuilder's annual Valentine's Day survey of nearly 4,000 workers, about 40 percent say they've dated a co-worker at some point in their careers. Despite the obvious perils of starting a romance with someone you have to see day after day after day, get this: 30 percent say they went on to marry a person they dated in the workplace.
I personally know this kind of thing can happen, even in the most unlikely scenarios. My husband and I met while packing salmon eggs in a fish-processing plant in Alaska. I can still remember that job so well -- the din of the factory, the overwhelming fish-market smell, my yellow raingear that made me look like an Oompa-Loompa, my complete lack of makeup, my hairnet. The stage was obviously set for roe-mance. (Get it?!)
Granted, back in the dark ages when my husband and I met at work, e-mail didn't even exist yet -- let alone Facebook. Romantically involved co-workers would do well to heed this advice from Rosemary Haefner, CareerBuilder's vice president of human resources: Before you begin posting photos and status updates about your "newfound coupledom," consider telling your co-workers and your boss about it in person to keep gossip and intrigue to a minimum.
"Workplace relationships no longer carry the stigma they once did, as 65 percent of workers said they aren't keeping their romance a secret," Haefner said. "However, it is the responsibility of the individuals to understand company policy and make sure they adhere to it."
Indeed! And for goodness' sake, don't let your office romance affect your job performance. As scores of families in Japan could have attested way back when, my future husband and I packed, salted and stacked countless boxes of salmon roe just beautifully.