16387 Aztec Ridge Dr, Los Gatos, CA

For sale: $4.375 million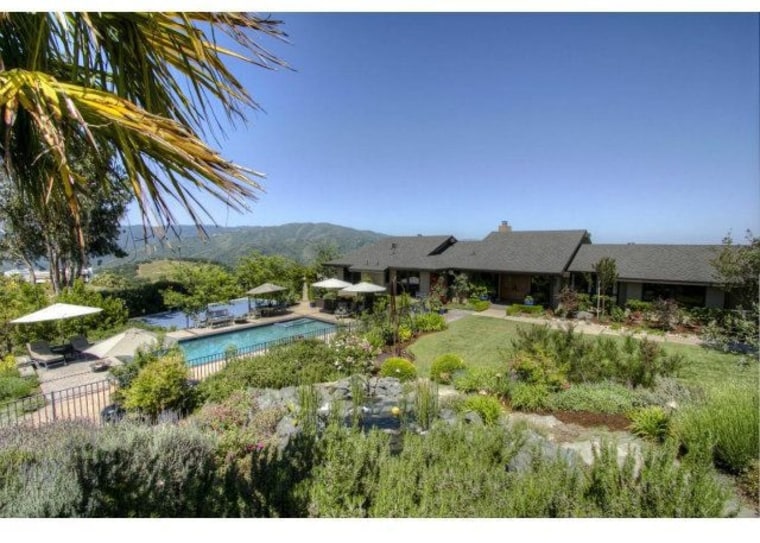 Peggy Fleming may be best-known for taking home the only gold medal for the United States during the 1968 Winter Olympics, but the retired ice skater was quite a talented winemaker as well.
In the late 1990s, Fleming and her husband started a small backyard winery on their Silicon Valley property as a hobby. The two ended up running the business for 10 years and garnering some accolades — including a 93 score on a Sauvignon blend — as well as raising money for breast cancer research along the way.
Now Fleming and her husband, retired dermatologist Greg Jenkins, have sold off the wine business and are preparing to sell their family home as well.
"We purchased the home about 35 years ago," Fleming said. "It had no landscaping, but it had privacy and a gorgeous view and we fell in love with it. And over the years, we remodeled and kept it up to date. We raised our two sons here, and they had this adventure of growing up here in privacy with nature and the entire view of the valley."
The property is actually two parcels: one holds the family home, and the other was purchased later to secure the family's privacy, eventually becoming home to their vineyard.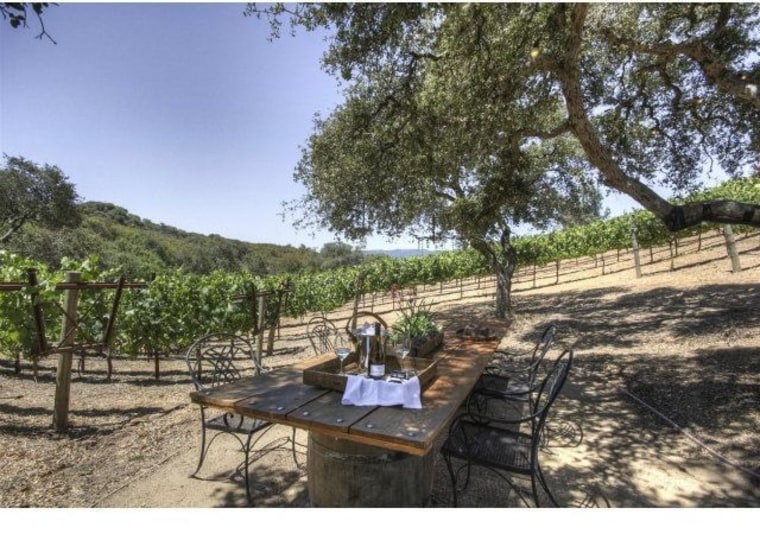 "It's an exceptional property," said listing agent Carolyn Givens of Alain Pinel Realtors. "The house is fabulous: 360-degree views, unobstructed views of the valley and the Santa Cruz Mountains. They did a lot of entertaining here."
Glancing through the listing photos, it's evident that an Olympian lived at the residence. An Olympic flag flaps from a flagpole, and other ice skating memorabilia can be spotted throughout the interior. Measuring 3,200 square feet, the home has 4 bedrooms and 3.5 baths. Outside, the grounds include a pool, spa, sports court and numerous decks and patios, including a dining area beneath a grouping of oak trees.
Fleming says she and her husband are selling in an effort to downsize and slow down their lives a bit.
"The house is gorgeous and fun to live in," explains Fleming, "but we need to go on to the next chapter of our lives."
Wondering what a monthly payment would be on Fleming's Los Gatos real estate market gem? Assuming 20 percent down on a 30-year mortgage, a monthly payment would be around $16,900, according to Zillow's mortgage calculator.
Related: 
Erika Riggs, a real estate writer for Zillow Blog, covers celebrity real estate, unusual properties and home design trends. Read more of her work here.