78 Malibu Colony Road, Malibu, Calif.

For sale: $22 million
"It's the third owner that can mess a house up," Michael LaFetra says. "I don't mean it in a disparaging way; it's just the way it works."
And LaFetra would know. What started as curiosity toward architectural treasures — a hobby of picking up notable homes, the way some collect and restore cars — has turned into a full-time occupation.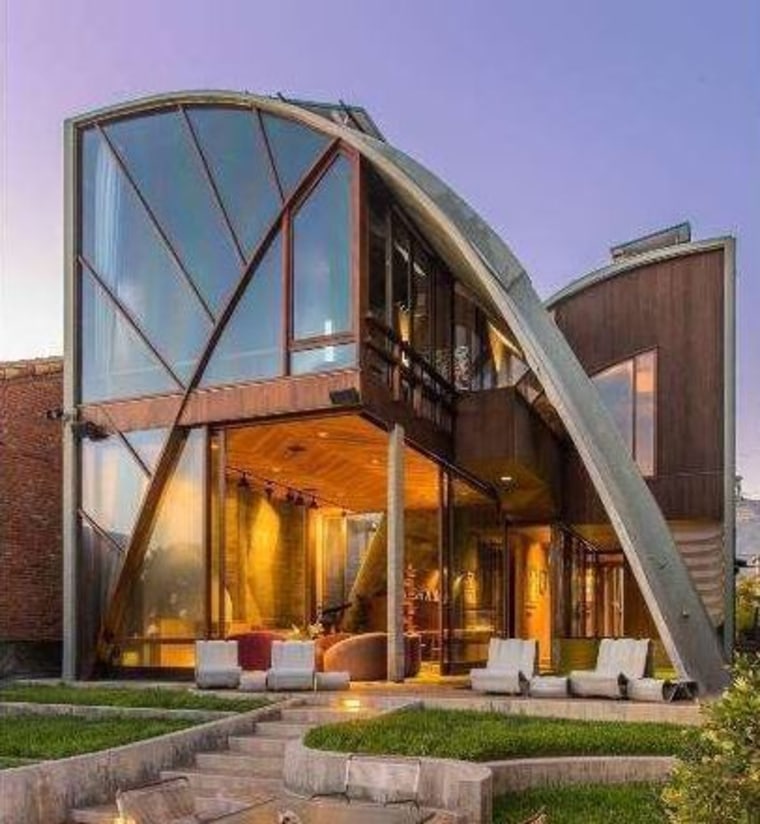 "I'm constantly scouring the Internet, [talking to] various people, trying to find architecturally significant homes, with a nod toward modern," LaFetra says. "Homes that are in danger that I can potentially save."
It was such research that led LaFetra to the Lautner Stevens House in 2003. At the time, the house was on its second owner, Christy Stevens, the wife of Dan Stevens, who commissioned the home in 1968.
"I fell head over heels for it," LaFetra says. "But at the moment I didn't have the cash for it. I tried to explain I was the best buyer, but she wasn't interested."
So the home passed onto the third owner, who installed updates that started to stray from legendary architect John Lautner's vision for the home.
It was also at that point that LaFetra was ready to try to snag the home again.
"So I went to talk to them and said basically, 'You're screwing this house up, and if you're going to turn and sell it you're going to be in trouble because the buyer won't know what you're doing,'" he says.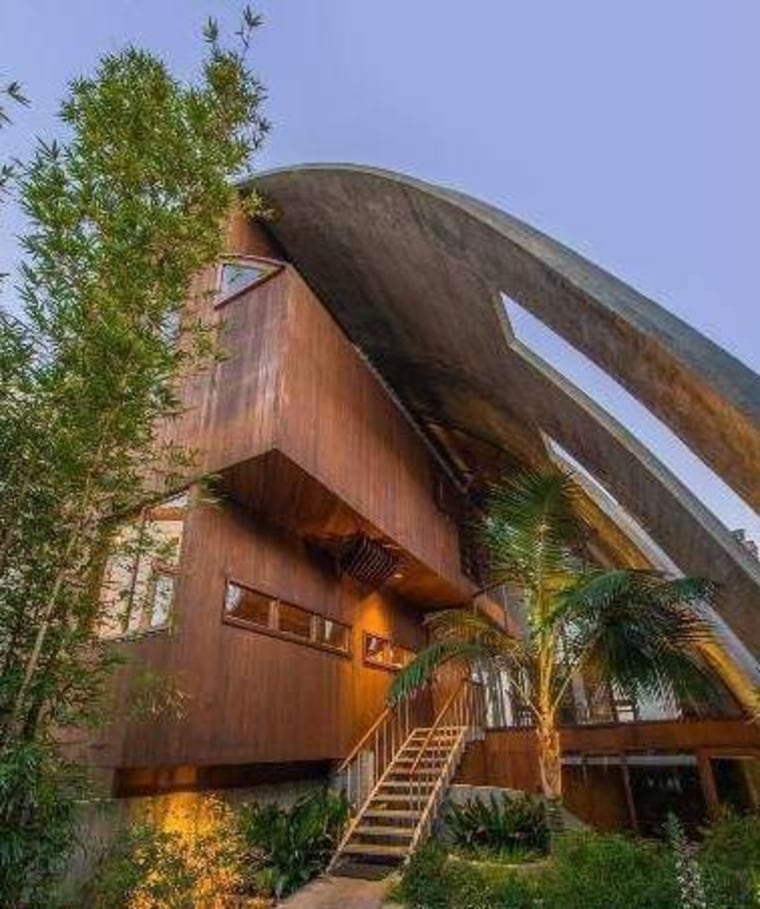 A few days later, the owner called LaFetra back and agreed to sell.
By October 2008, the renovation was underway, and although the home hadn't been structurally altered, a year later not a single surface remained untouched, LaFetra says.
"They had removed original built-ins, painted the original concrete ... They were trying to turn the house into something it wasn't," he explains. "I remember walking into the house, and they had removed an original Lautner lamp from the ceiling and had hung a wrought-iron chandelier with lightbulbs that emulate flickering candles. I said, 'That's it. I need to intervene.'"
Today the home has been updated and restored as close as possible to the original Lautner structure. The exposed wood and concrete gleams. High ceilings and enormous windows follow the curvature of the roof, a design that mirrors the waves of the water below.
And still, says listing agent Cory Weiss of Partner's Trust, it's livable.
"It's one of Lautner's most functional floor plans," Weiss says. "It's on a large lot, it has direct beach access and of course, it's in the guard-gated Colony — one of the most desirable neighborhoods in the area."
So why would LaFetra list it for sale?
Simply because sometimes life gets in the way. His fiancee is pregnant, and as they went through the home, imagining what they'd do to baby-proof the space, LaFetra realized doing so would change the integrity of the home.
"I just looked at her, with tears in my eyes, and said this won't work," LaFetra says. "I don't want to change it. It would be like buying a Ferrari and driving it like a Honda. I'd just as soon free this house to someone who can appreciate it and live in it the way it needs to be [lived in]."
And the possibility of a new owner coming along and changing the house? LaFetra isn't worried. The home is now a California State Historical Landmark.
Erika Riggs, a real estate writer for Zillow Blog, covers celebrity real estate, unusual properties and home design trends. Read more of her work here. 
Related:
More from TODAY Money:
Follow NBCNews.com business on Twitter and Facebook