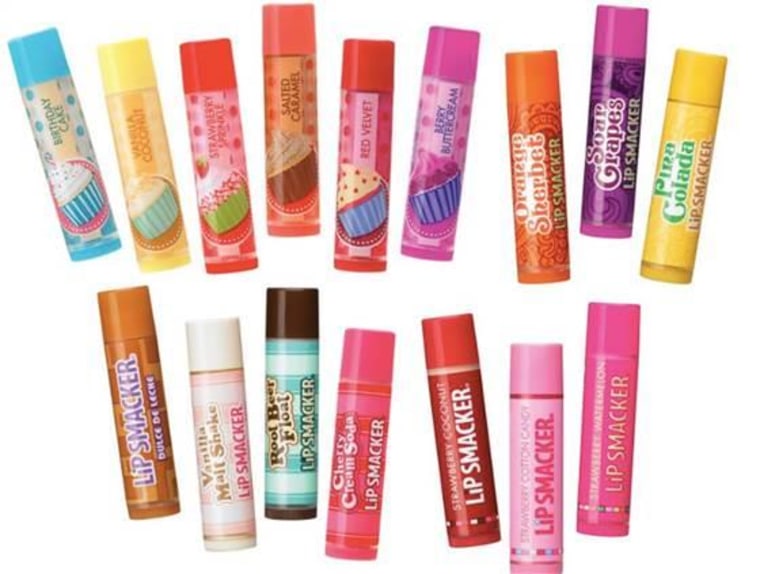 Nostalgic lip gloss lovers swooned when they heard this month their beloved brand Lip Smacker was going out of business, the factory of its parent company Bonne Bell shutting down, and all 91 of its employees being laid off.
But just when it looked like the brand had run dry, there was a twist.
"We will keep all the flavors and add more," said Bill George, president of Lip Smacker's new parent company, Markwins International Corp.
New flavors? Bring them on!
But wait... how can they keep those special flavors and perfectly sickly sweet recipes the same without the old factory or its employees?
"The products for years have been manufactured at a contracted facility and not in the Cleveland Bonne Bell facility," said George. Markwins has purchased "the full scope of assets, including formulations," he said, and, "the same world-class manufacturer who has made the products consumers have come to love has been retained."
George declined to say when the new flavors will hit the market, but you can bet we'll have our eyes on the drugstore shelves to see when they arrive. And whether they'll stay true to Bonne Bell and Lip Smacker fans.
"With any takeover [of a brand], there are always changes," said Lizzy Sherman, senior web editor for the beauty blog Beauty Launchpad.
Not only that, but there's bound to be an update to the lip gloss pioneer's image.
"In this digital age, brands must learn how to stay fresh for an audience who is super-savvy about options," said Sherman.
George agreed, pointing to "Wet n' Wild," another retro budget cosmetic mainstay that Markwins acquired and "successfully rejuvenated and reinvigorated."
As the brands get a facelift, no doubt there will also be some tweaks to the classic Bonne Bell and Lip Smacker ads and posters, which typically featured white tweens flashing smiles or looking confidently into the camera.
"The visual of the all-American girl looks quite different today than perhaps [it did] 40 years ago," George said. "We see today's all-American girl with a diverse lens."
While these shifts won't necessarily influence the products themselves, they do pose a threat to the precious memories of nostalgic consumers. We weren't marketed to in the same way.
But let's face it. Women in their thirties and forties are not the consumers that will keep Bonne Bell and Lip Smacker alive. While Markwins seems to have every intention of keeping this demographic happy, they're really after 6-16 year-olds, said George.
It worked back then. And with Markwins' marketing renovations, it will probably work again.
After all, no matter how old a kid you are, who can resist puckering up for a few dabs of Strawberry or Dr. Pepper lip gloss?
Nicole Spector is the author of "50 Shades of Dorian Gray" and a contributor The New Yorker's "Goings on About Town." Follow her on Twitter @nicolespector.
This article was originally published Feb. 13, 2015 at 7:58 a.m. ET.