You're at the playground, and your kid is happily enjoying the monkey bars or swings. Your phone vibrates — do you check it? A study from the University of Washington observed and surveyed 466 caregivers in the Seattle area, finding that a majority think phone use should be limited — and nearly half felt guilty for not limiting themselves.
Not that phone-checking at playgrounds is an epidemic, exactly: Two-thirds of caregivers spent under 5 percent of their time checking their phone, usually less than a minute at a time. And they were often doing kid-related stuff: 88 percent reported taking pictures to send to relatives and 79 percent were arranging things for later in the day, while less than a third were working and only very few played games.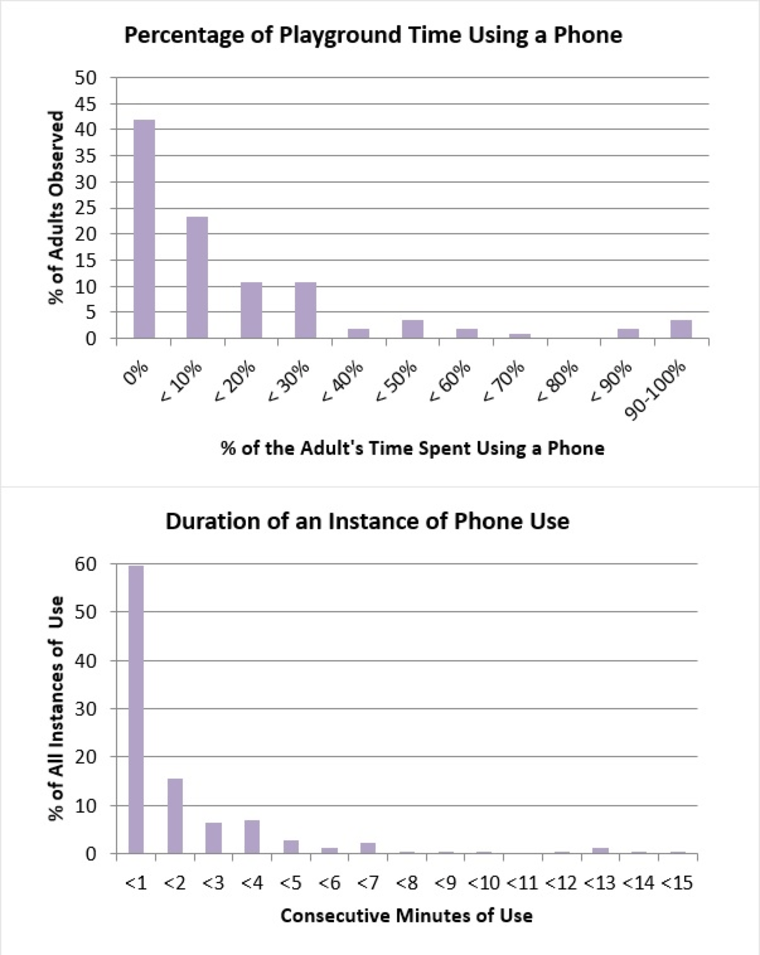 Yet whatever they were doing with their phones, those caregivers were less accessible to their kids than those who were otherwise distracted. Fifty-six percent of phone-checkers failed to respond to a child trying to get their attention — five times the rate of people chatting, engaging with another kid or just spacing out.
"A lot of people report feeling guilty about their own behaviors," said Alexis Hiniker, lead author of the paper, in a UW news release. "But there's also a group who resents the idea that they should have to put their phones away when their child is safe and happily engaged in something else."
More detailed results of the survey and observations can be found in the researchers' paper.