How many times are you told to just say "yes" when it comes to deciding your future? That word has been touted as the magic key to unlocking potential and tapping into your greatest you.
But for "Girls" creator and star Lena Dunham, 2016 will be her year of "no." The 29-year-old recently opened up to professional-networking site LinkedIn about the challenges women face in the workplace, and her advice on negotiating and managing her workload.
"Work is, organically, a place of yes," Dunham, who just joined the site and was announced as a LinkedIn Influencer today, wrote. "At work it became my mission to answer every email no matter the hour, agree to every added task, finish the day off by reading a link sent by a colleague rather than a book for pleasure. But we can only pull off a high wire act for so long before gravity does its job. The more my personal relationships suffered, the more I wanted to work. The more I worked, the more work I had to do."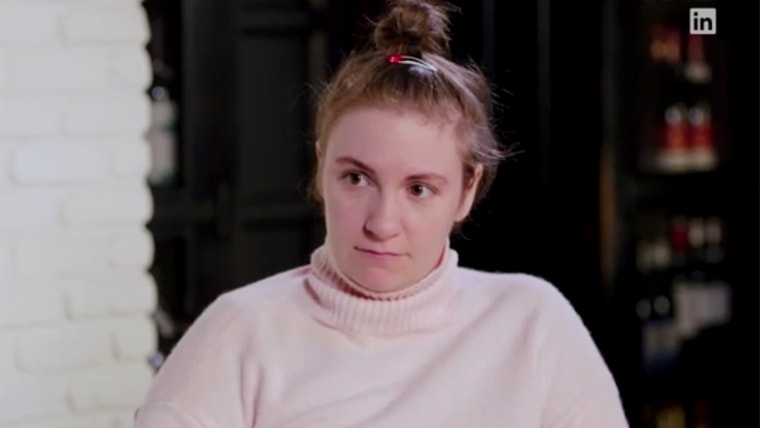 This vicious circle, according to Dunham, left her feeling guilty, tired and overwhelmed like many women feel in the workplace. So, she chose to make a change by saying "no" to more things in both her professional and personal life to make sure she was taking care of herself.
RELATED: As millennials eye better work-life balance, is the US ready for a 6-hour workday?
Along with learning the power of the word "no," Dunham also gives advice to women on how and why they should stand up for themselves when it comes to negotiating. "Just because you know what you're worth, doesn't mean it's always easy to ask for it," she told LinkedIn executive editor Daniel Roth in a video that accompanies her article. "Money is one of the ways you let people know you appreciate them."
"Towards the beginning of my career, my people-pleasing instincts got in the way," she said. "You want to be happy, and you want to go into a job in the strongest position you can. And that's not resenting anyone and that's feeling valued."
And Dunham isn't the only female celebrity taking a stand against gender discrimination. Jennifer Lawrence wrote a piece for Dunham's newsletter, "Lenny Letter," in which she describes that even as an A-list star she still wasn't a great negotiator and was getting paid much less than her male co-stars.
"I would be lying if I didn't say there was an element of wanting to be liked that influenced my decision to close the deal without a real fight," Lawrence wrote. "I didn't want to seem 'difficult' or 'spoiled.' At the time, that seemed like a fine idea, until I saw the payroll on the Internet and realized every man I was working with definitely didn't worry about being 'difficult' or 'spoiled.'"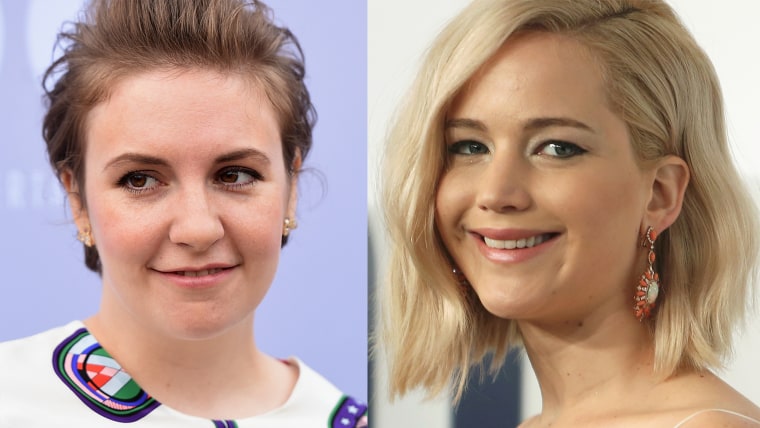 Dunham agreed with Lawrence and went on to say in her interview, "And people are recognizing that you don't have to sublimate your beliefs and who you are in order to achieve success."
RELATED: Jennifer Lawrence pens powerful essay: Why do I make less than my male co-stars?
Dunham also said she's optimistic about her generation of women in entertainment changing the way the system works. "Something that's amazing is how comfortable these young women are getting with expressing their needs and expressing their perspective and not feeling like they have to toe the line, but feeling like they can actually say, "I'm worth something and this is what it is," she said. "And feel like they can come forward on a number of issues."