We may laugh — or cringe — at the blatant workplace sexism of "Mad Men," but it's still buried in our subconscious.
Even in an age when movements like "Lean In" encourage women to pursue leadership positions and where there are more women than ever in top jobs at big companies, female professionals who stand up for themselves can get slapped down.
"Women are in a bit of a catch-22 when it comes to negotiation. If they don't advocate for themselves, ask for raises or speak up about opportunities, they're likely to miss out," said Deborah Eisenberg, an associate professor of law at the University of Maryland's Francis King Carey School of Law.
"On the other hand, if they do negotiate aggressively, they can violate prescriptive stereotypes," she said.
A sizable body of research shows that when women negotiate in the workplace, especially for more money, other people — both men and women — view them negatively.
"Sometimes it does hurt to ask. Sometimes women are penalized for initiating negotiations because it goes against the gender role stereotype of being warm and relational," said Nancy Rothbard, management professor at the University of Pennsylvania's Wharton School.
The roots of these stereotypes about gender norms are much deeper than the cubicle or the corner office, and they're still there whether we talk about them or not, said Emily Amanatullah, an assistant professor of management at the McCombs School of Business at the University of Texas at Austin.
"We gender everything in our everyday lives (and) our brains continue to make these shortcuts …. It's not intentional, it's just a cognitive shortcut and an implicit bias," she said. "Too often, we like to believe we're egalitarian and we treat other people equally, but our brain makes cognitive shortcuts all the time."
Stereotypes come from "the structure of our society," said Hannah Riley Bowles, a senior lecturer in public policy at Harvard University's John F. Kennedy School of Government. "When you're conjuring up a leader, you're sampling from a set of people that are overwhelmingly men … and we don't consciously think about this," she said.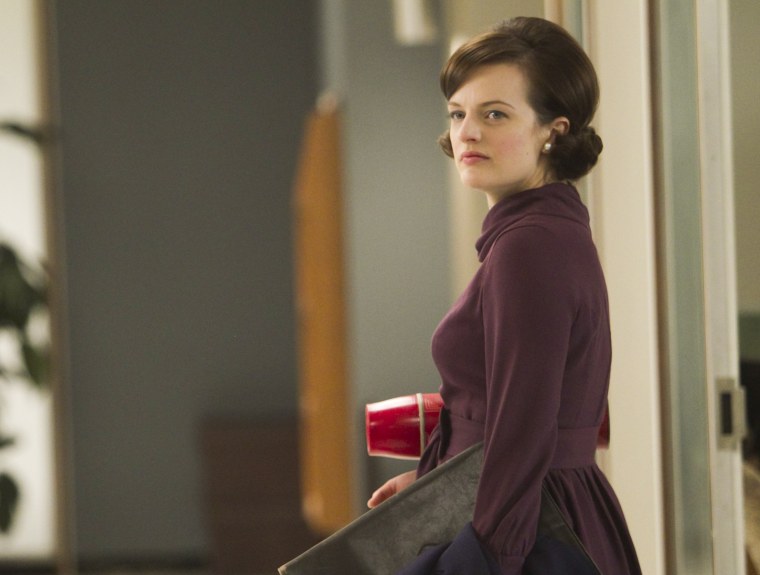 Stereotypes can influence us even when we don't embrace them, and the upshot is that many women internalize the idea that their overtures will be rejected and just don't negotiate.
"These stereotypes are very powerful," Bowles said. "Women have this gut feeling like, 'This isn't going to work,' or, 'It's really awkward,' [even] if they haven't thought through the stereotype thing."
Amy Letke, founder and CEO of consulting company Integrity HR, said it's an issue for women "because we haven't practiced it as much."
Research has found that women tend to say they have more apprehension, the Wharton School's Rothbard said. "That's one challenge. If you're not comfortable and you go into a negotiation, that comes through."
"Other advocacy"
Getting women more comfortable with negotiating for what they want is one thing. Teaching them how to negotiate successfully within the confines of the stereotypes that linger in corporate America today is another.
One workaround the experts suggest is what Amanatullah calls "other advocacy," or going to bat for somebody else.
"Being assertive is no longer a violation of traditional feminine expectations … because she's no longer doing it for herself," she said. "We totally expect women to fulfill this mama bear role."
"Women are great negotiators on behalf of others," Bowles said. "You've got to frame it in 'we' terms and take the other person's perspective." In practical terms, this means women need to make a case for why what they want is also good for the company.
"You really have to be, first of all, very socially aware of your surroundings," Letke said. "Instead of going in and demanding and being perceived as a pushy woman, present it as you, as a woman, are interested in your career path and being valuable to the organization," she said.
There's a role for companies to play, too. "I think you need to be as transparent as possible, so if something is negotiable, it should be in the offer letter," said Elissa O'Brien, vice president for membership at the Society for Human Resource Management.
That's important because when women are given a prompt or cue to negotiate, they do, said University of Chicago economics professor John List. "What I've found is that when it is viewed as acceptable to negotiate, women will negotiate as hard as men negotiate, but when it's ambiguous … what they do is shy away from negotiations, whereas men are very aggressive."
"When companies document their pay practices and have pay practices that are consistent, that's what you really want," O'Brien said.
Consistency and transparency don't only protect companies from lawsuits, they're also good for business, Eisenberg said. "Companies are more likely to reap rewards of better morale and better productivity if they pay attention to internal pay equity."