Dreaming of the time when the day after the Super Bowl is declared a national holiday and you don't have to work?
That will be a reality for the salaried employees of Kraft Heinz Co. this year, as the company has announced the day off for all of them following the Super Bowl LI showdown on Feb. 5 between the New England Patriots and Atlanta Falcons.
Claiming that 16 million people across the country are expected to call in sick after the Super Bowl, causing a $1 billion loss in productivity, Kraft Heinz decided to just grant its employees the day off on what it has dubbed "Smunday."
RELATED: Mr. Clean gets down and dirty in sexy new Super Bowl ad
"We were inspired by a conversation that we know everyone watching the game is already having,'' Nicole Kulwicki, head of Heinz Brands, told TODAY in a statement.
While a work-free Monday is a gift for Kraft Heinz's employees, it's also a marketing ploy.
EARLIER: Heinz unleashes a stampede of wiener dogs for new Super Bowl commercial
The company is granting the day off in lieu of buying any pricey commercials during the Super Bowl, seeing if the stunt will generate more buzz than being part of the broadcast.
The cost for commercials in this year's game exceeds $5 million for a 30-second spot, according to CNBC. The company declined to say how much giving their employees the day off will cost.
RELATED: This Skittles Super Bowl ad that is sure to make you laugh
Kraft Heinz also has received some criticism that it will only be giving salaried employees the day off, not part-timers or hourly employees. The company declined to comment.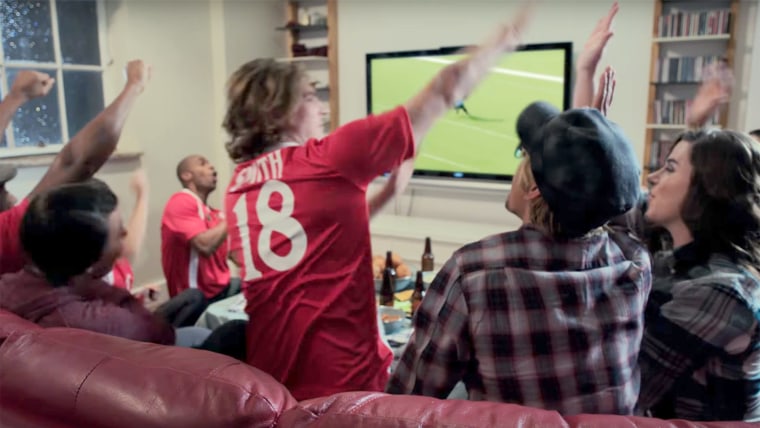 The ketchup maker has also started an online petition to be sent to the U.S. House of Representatives and Senate with a goal of 100,000 signatures asking for the Monday after the Super Bowl to become a national holiday.
RELATED: 50 ultimate Super Bowl party foods for an epic celebration
"The Heinz brand believes in never settling for less than the best and Americans shouldn't settle for a horrible Monday after one of the best sports days of the year,'' Kulwicki said.
Last year, the company followed the more traditional advertising route, unleashing a stampede of wiener dogs for the Super Bowl.
Follow TODAY.com writer Scott Stump on Twitter.