In the old days, practicing your faith might have meant carrying around heavy religious texts. Now, there is an app for that. No matter what religion you have embraced, or even if you're just looking for some spiritual guidance, there is a smartphone app out there for you.
Bible App(Free, iOS, Android) — This app has more than 175 million users and counting. It lets you tap and share your favorite Bible verses, make notes and listen to Bible passages. With more than 1,000 versions of the Bible available in 780 languages, there is something here for pretty much every denomination.
WATCH: LA pastor: Failed dream led me to greater calling
The Pope App (Free, iOS, Android) — Can't get enough of Pope Francis? Get live-streaming video of his speeches, photos, full text of his homilies and more.
Hayom (Free, iOS, Android) — This comprehensive app features daily Torah video lectures, alerts for Jewish observances and inspirational quotes.
Muslim Pro (Free, iOS, Android) — Get personalized alerts for prayer times, plus a guide to local mosques and halal eateries. It also features the Quran in 20 languages.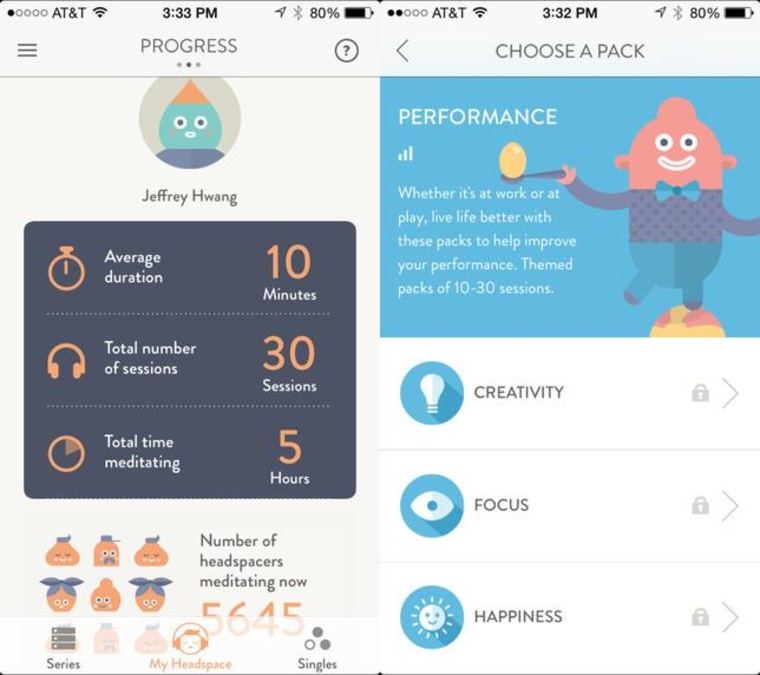 Headspace (Free, iOS, Android) — Mindfulness is hard. Headspace tries to help with a free 10-step program and subscription options (ranging from $6.24 to $12.95 a month) featuring guided meditations, online classes and a buddy program for motivation.
Instapray (Free, iOS, Android) — So far, more than 35 million prayers from users in 195 countries have been shared on this app. Request a prayer, pray for someone else or chat with people in private messages.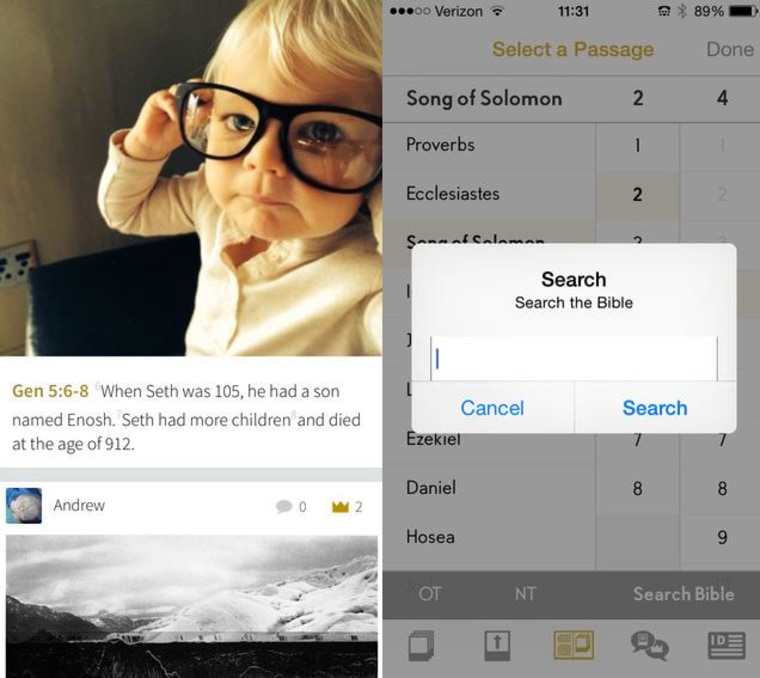 Parallel Bible (Free, iOS) — It's like Instagram, but for the Bible! Parallel Bible lets religious shutterbugs take photos, attach a bible verse to them and share the result with their friends.
Keith Wagstaff writes about technology for NBC News. He previously covered technology for TIME's Techland and wrote about politics as a staff writer at TheWeek.com. You can follow him on Twitter at @kwagstaff and reach him by email at: Keith.Wagstaff@nbcuni.com