It's the most wonderful time of the year! Here are some of my favorite gadgets to make it a red, green and blue (tooth) Christmas!
Acoustic Research Jingle Ball Wireless Ornament Bluetooth Speaker, Lowe's, $19.97
Meet my go-to gift this season: The Jingle Ball!
These are super cute for a secret Santa option. Jingle Balls are wireless Bluetooth speakers that look like an ornament, but actually pump out some serious sound! And they couldn't be simpler to operate. There is just one button on the ornament to turn it on and pair it wirelessly with a device.

Nordic Ware Piñata Cake Pan, $30, nordicware.com
A cake that reveals candy? I'm in! This piñata cake pan does just that, baking a secret pocket into the cake, which you can then fill with your favorite candy. With my mom's help, I recently made this awesome pumpkin cake filled with Christmas candies. Great for all seasons! Get crafty and make an ornament-shaped cake filled with red and green M&M's.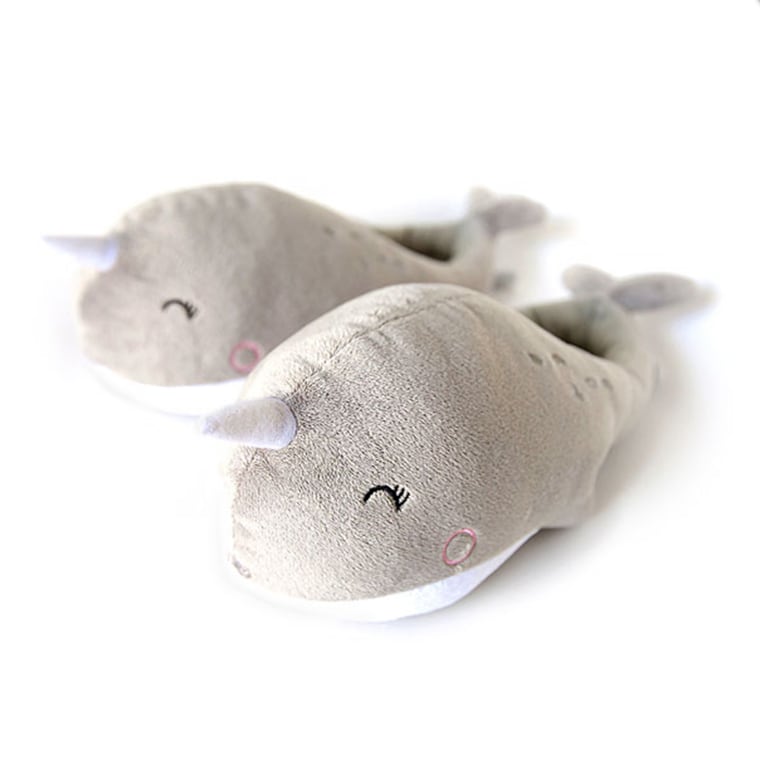 Narwhal USB Heated Plush Slippers, $24.99, thinkgeek.com
How cute are these for the feetsies? Narwhal-shaped plush slippers get cozy and warm when plugged in via a 57-inch USB cord. Lightweight and fit up to men's size 12.

Flutterbye Fairies (new light-up!), starting at $10.99, Toysrus.com
This quickly became a hit with my niece! Each fairy stands on a display stand (which doubles as a charging station) and then launches into the air with the touch of a button. Choose among nearly a dozen different brightly colored fairies, including the new light-up fairies! Ages 5 and up, requires six AA batteries, not included.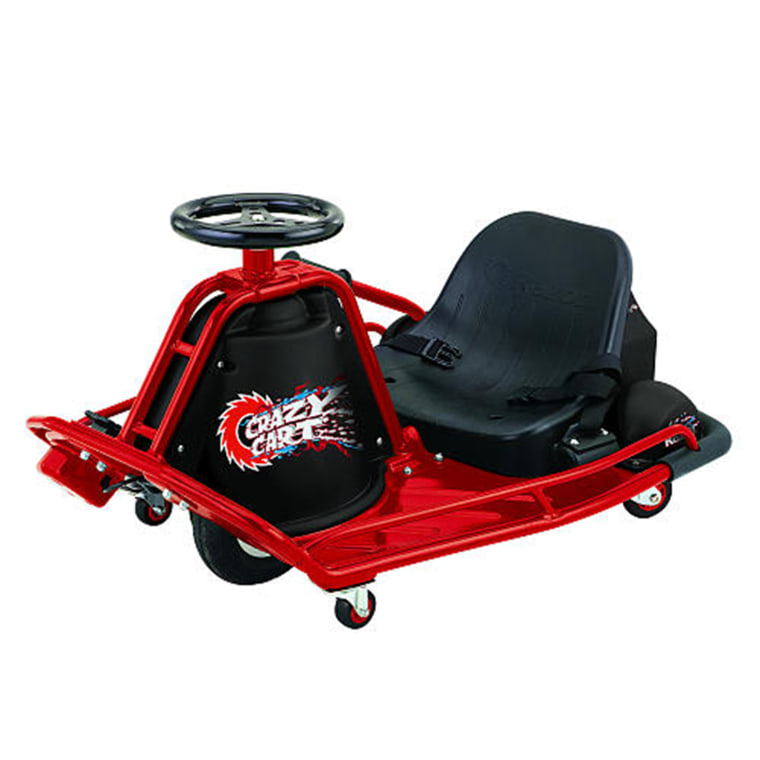 Razor Crazy Cart, starting at $299, Toysrus.com
Yes, please, to speed drifting, driving and spinning into the holiday season! Razor makes a Crazy Cart for kids (up to 140 pounds) that travels at up to 12 mph, and another one for adults that hits up to 17 mph ($799, up to 240 pounds). Rechargeable battery and 40 minutes of run time on continuous use. And may I say, my family and I took this baby out on Thanksgiving and had a blast. The kids' size definitely fits adults, just watch the weight limit.

Columbia TurboDown Jacket, starting at $130, Columbia.com
Love me a good down jacket, but the downside is they're usually big, puffy and hard to pack. Not anymore. Meet Columbia's super thin, super lightweight and super warm TurboDown fabric technology. Using a patent-pending construction process, the natural down is mixed with Omni-Heat insulation, making this jacket a comfy layer that retains warmth.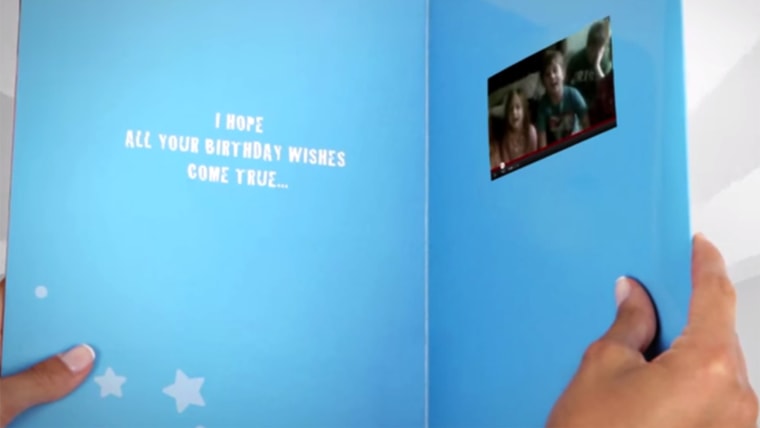 Spreengs customizable video cards and video boxes, starting at, $19.95, Spreengs.com
Move over, Hallmark. Now you can send a video greeting card to your long-distance boyfriend or grandma. Package comes with a card, an envelope and a micro USB cable. Simply upload your video (webcam quality or smartphone quality works fine) to your computer, connect the card to the computer via USB and transfer that video over. You can further customize by choosing the screen size and adding music, video or photos. Then, mail it to your loved one. Old-school correspondence meets cutting-edge technology! Available in a number of colors and styles. Note: works with Mac and PC, just make sure to check the accepted file formats. 

Countdown T-Shirt, buycostumes.com, $34.99
Let's countdown to New Year's! And hey, what the heck, you can rehash this baby year-round for birthdays, weddings, anything! Simply download the free app, place your smartphone in the inner t-shirt pocket and let that countdown begin!

Follow technology expert Katie Linendoll on Twitter and Facebook.