Small Business Saturday is all about supporting your local shops. But you don't have to live in Kansas City or New York to step inside some of our favorites.
In honor of the day, we created a virtual tour of three unique small businesses — Joe's Bar-B-Que Kansas City, Ovenly and Dog & Co — to let you walk down our own main street.
Created by TODAY with our sponsor American Express
TODAY.com does not receive any revenue from this post. 100% of the revenue goes directly to the businesses listed below.
Joe's Kansas City Bar-B-Que
Want some of the best BBQ in the country? Check out Joe's Kansas City Bar-Be-Que. Take a tour of the famous BBQ joint below.
Jeff and Joy Stehney ventured into the restaurant business after winning multiple barbecue competitions with their team Slaughterhouse Five.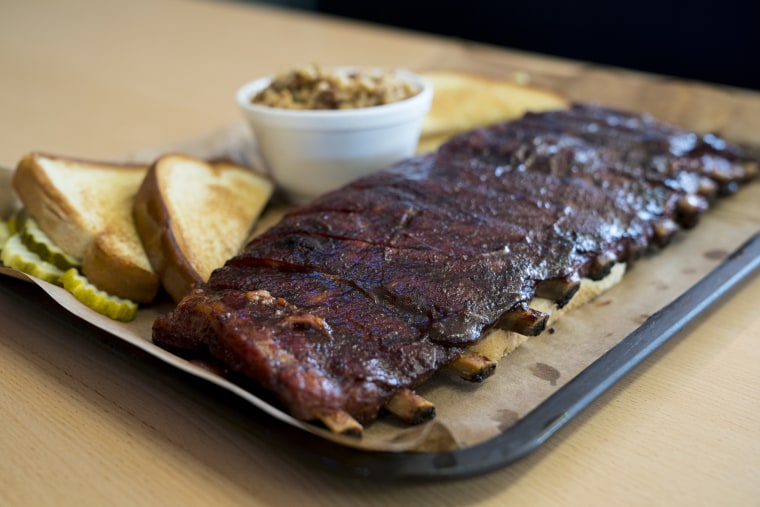 One of the best parts about Joe's Kansas City Bar-Be-Que is that they ship nationally. So if you can't make it to Kansas City, you can get a taste of the award winning food delivered right to your doorstep. They deliver everything from meats to sauces and seasonings. Order their ribs here and their sauces here.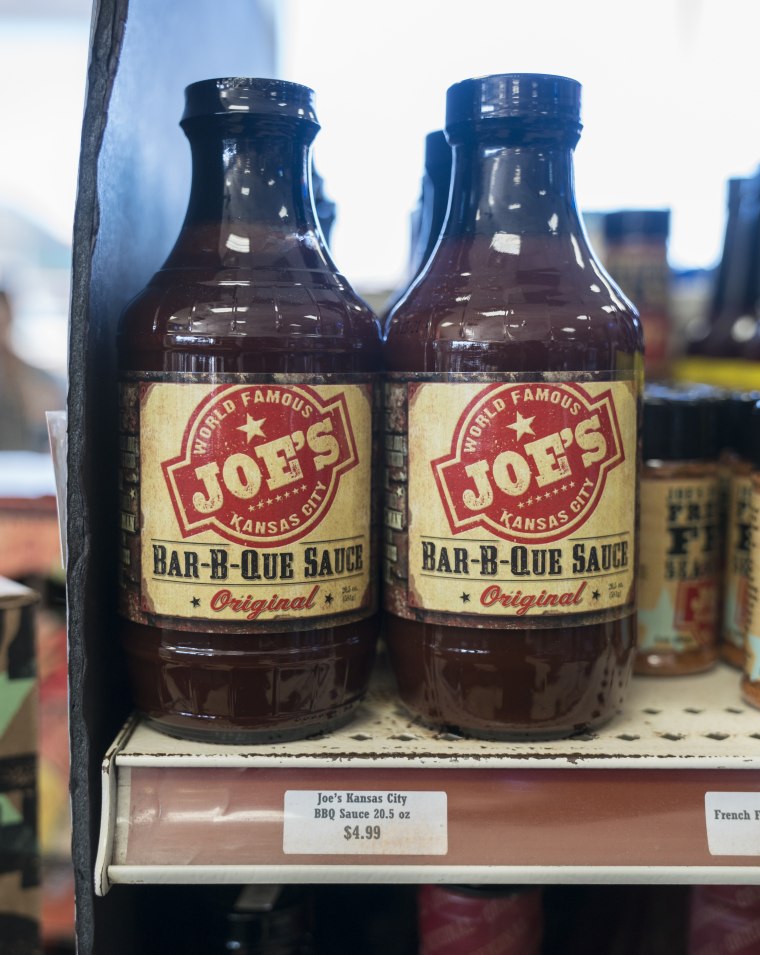 Ovenly
Erin Patinkin and Agatha Kulaga are the women behind Ovenly, the popular bakery headquartered in New York. They met in a food-focused book club and shortly after knew they wanted to start a business together. Ovenly launched in 2010 and now has six retail locations in New York and also delivers their special sweets nationally.
One of their most popular items for delivery is their delicious (and beautiful) Brooklyn Blackout Cake.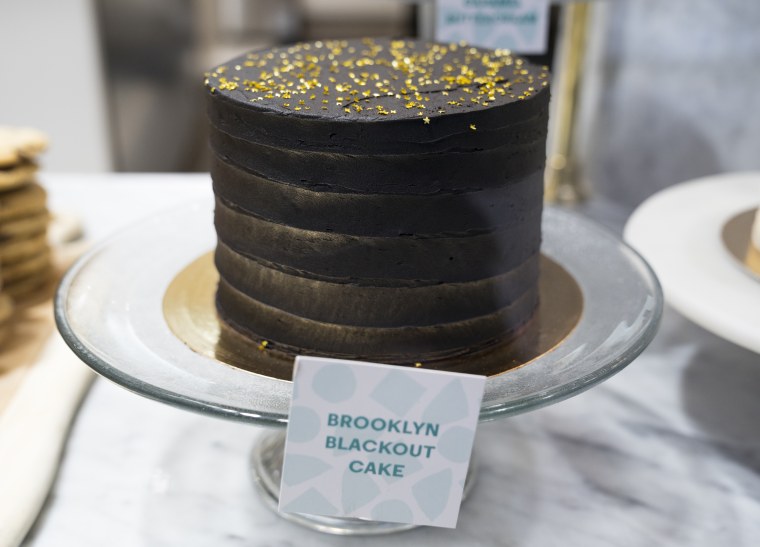 More of a peanut butter person? They deliver Salted Peanut Butter Cookies, too.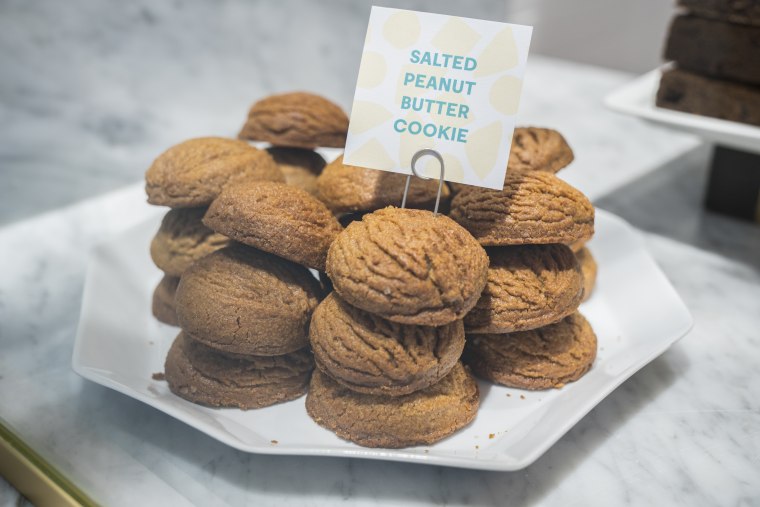 Dog & Co
Dog & Co is your one-stop-shop for your furry pals —and their owners! Tour the store below.
They offer everything from unique dog toys to carriers to clothing for your pup.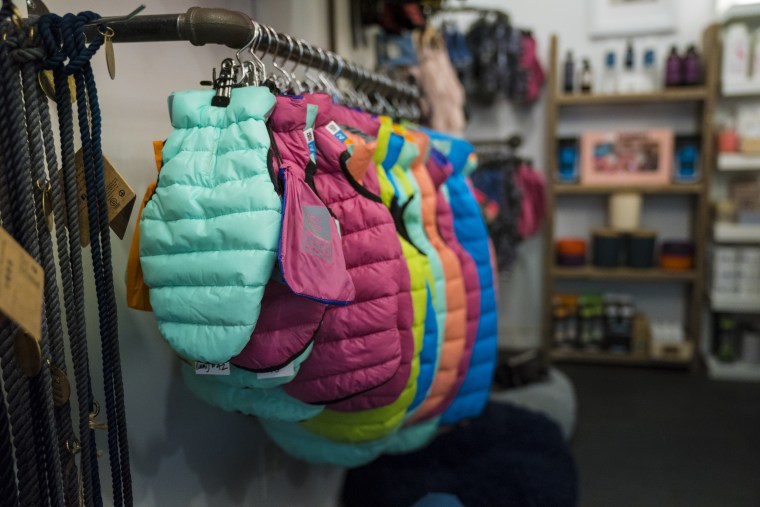 The pet-friendly shop was founded in 2014 by Mindy Montney, who previously worked in finance for 15 years in the fashion industry. She launched Dog & Co as an online shop four years ago and as a brick and mortar store in New York City's Turnstyle Underground Market (in Columbus Circle) two years ago. You can shop for all of Dog & Co's items online at this link.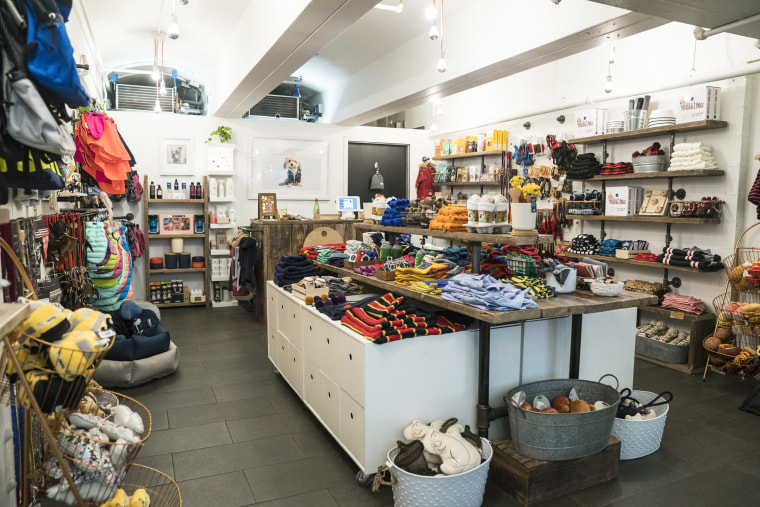 Want to support more small businesses? Check out our small business gift guide.