If you've been waiting around for a raise for a while, it turns out you're not alone. But depending on what field you work in, that raise might be coming sooner rather than later. New data released Friday by CareerBuilder and Economic Modeling Specialists Intl. (EMSI) revealed that wage and sector growth are mixed at best.
CareerBuilder and EMSI conducted a survey that took a look at post-recession wage growth using data pulled from an analysis of nearly 100 national, state and local employment resources, excluding self-employed workers.
RELATED: Is a 6-hour workday in our near future?
Although a majority of the data covered employment and wage trends from 2010 to 2015, the study notes that from 2005 to 2015, the national average growth rate for earnings was 2.1 percent, with most of the growth occurring between 2006 and 2007. While the economic recovery took place starting in 2010, average earnings for wage and salary workers have declined 0.1 percent.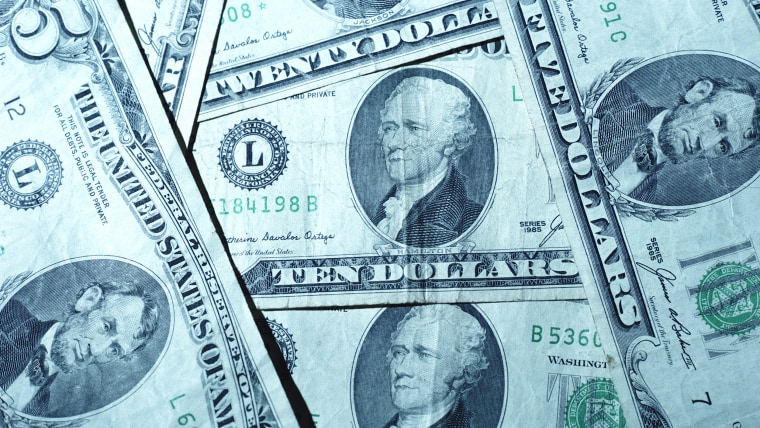 The study found that employees working in the scheduled air transportation industry saw the highest earnings change over that time period, with a 16.7 percent jump in salary. Runners-up worked in scientific research and development, where salaries rose 9.6 percent.
RELATED: Here are the best jobs for work-life balance
In industries where employees earned less than $50,000 on average, the consumer retail goods saw a rise in earnings by 12.9 percent, even as jobs were down 20 percent. Lessors of real estate saw earnings rise 7 percent while crop production and specialized freight trucking workers' wages rose 5.6 percent and 5.4 percent respectively.
The largest wage dips were experienced by workers in the individual and family services sector, down 20.1 percent, followed by department stores down 8.8 percent, and federal government and military down 8.7 percent.
Matt Ferguson, CEO of CareerBuilder, noted in a statement that while wage growth is pretty much at a snail's pace across the board, employees in the lower-paying sectors were affected the most.
RELATED: Americans are most stressed out by their bosses on Thursdays, according to Whisper
However, it's not all dismal. "While the recovery for wages will continue to be gradual," he said, "our research indicates that we may see an uptick soon as employers begin rethinking their compensation strategies to compete not only for high-skilled positions but entry-level as well."
Moreover, CareerBuilder says that a nationwide study it conducted found that 68 percent of employers plan to increase current employees compensation levels, while 46 percent plan to increase starting salaries for their new employees. Additionally, 64 percent said they support a minimum wage hike in their state.