College kids are often inspired by late-night television — inspired to order a pizza or put off a term paper. Four freshman at Olin College in Needham, Massachusetts, used the "The Tonight Show" with Jimmy Fallon as the catalyst for a new way to use social media. 
Their invention: hashtag gloves. Instead of pulling out a phone, Twitter users just need to tap their fingers twice using the "hashtag" symbol and speak out loud. 
"We were watching Jimmy Fallon and he did this sketch where they said 'hashtag' every time they spoke and made this motion with their fingers," Keenan Zucker told TODAY.com. "It was pretty silly, so that was part of the inspiration for the idea." 

Zucker — along with fellow 18-year-old freshmen Andrew Deaver, Patrick Huston and Byron Wasti — were also interested in wearable technology, a hot topic in recent years as gadgets like Google Glass, Apple Watch and FitBit have come to market. 
They decided to test out their idea for tweeting gloves last month at the Hack Holyoke event at Mount Holyoke College. As their Twitter feed shows, it was a success: 
"This is not a groundbreaking technology," Huston told TODAY.com. "It's more a fun project we thought up for a hackathon."
Both gloves are made with a conductive material on the fingers. One glove has a current running through it. When fingers from the second glove disrupt that current, it knows to start transcribing your words via voice recognition into a tweet.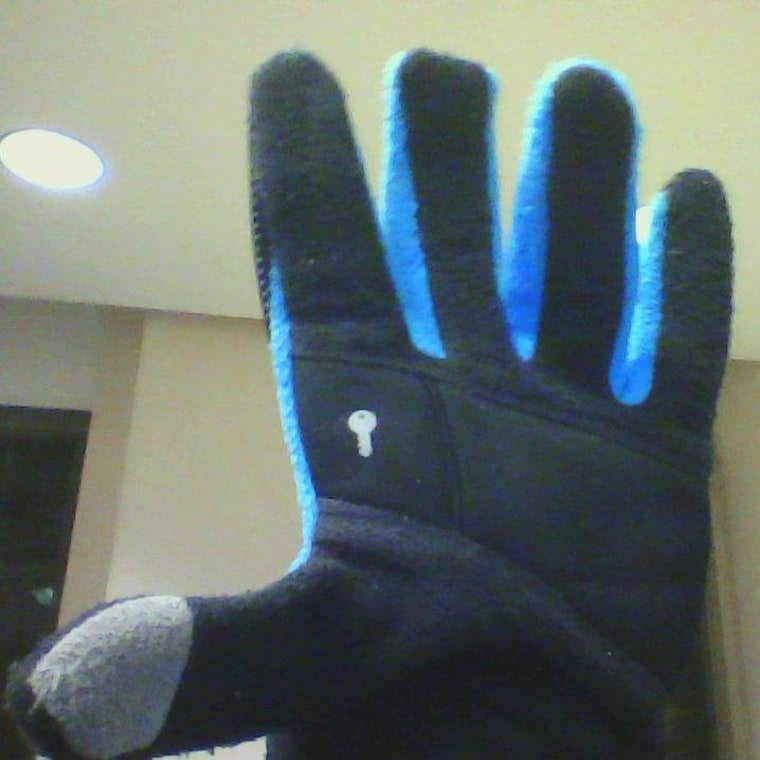 During their event, the microphone the students wanted to use was busted, so they used their computer instead. The next step is to connect a smaller microphone and Arduino controller to the gloves and pair them to the wearer's smartphone, making for tweeting on the go. The challenge is to keep shrinking the parts until they are all small enough to fit on normal-looking gloves.
In the meantime, the students stressed that their hashtag gloves are just a prototype and they can't promise that they will ever be sold at a store near you. 
"We still have a lot of school in front of us," Zucker said. "We're going to work on it more, but we don't know how far it's going to go."
Still, it's a fun idea that has garnered a decent amount of press attention — at least more than most ideas college students have while watching late-night TV. And the idea of tapping gloves or other items of clothing to access the Internet or social media could have benefits for the elderly and people with disabilities. 
"We don't necessarily see the gloves as a super-serious invention," Huston said, " but maybe more as a jumping off point for some other cool ideas."