Can we talk about Jessica Alba?
The actress and Honest Company founder is one of America's richest self-made women (she's worth more than Beyoncé, according to Forbes) wears many hats. And in the latest issue of Cosmopolitan, the 34-year-old is getting, well, honest about working in a man's world, embracing her femininity and more.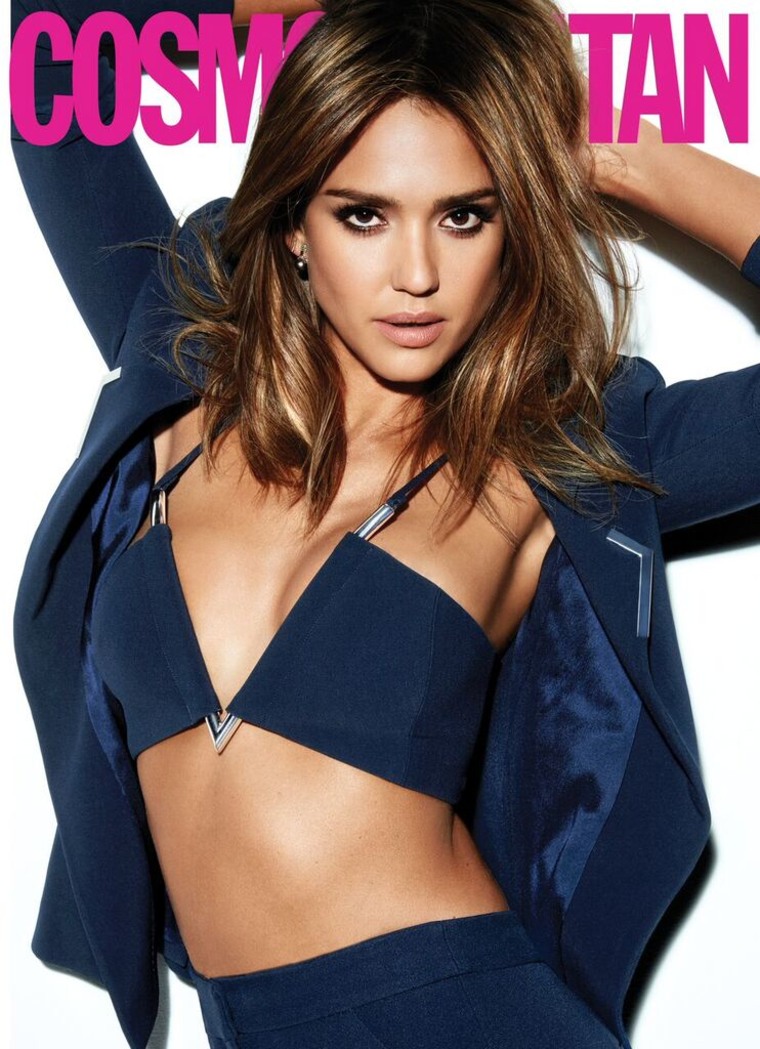 When working on her natural non-toxic product line, the Honest Company (which since launching in 2011 is now valued at $1.7 billion), Alba said she deals with men trying to make decisions for the line's women's products.
"I know what women want," Alba said. "Whenever [male colleagues] question me in meetings, I'm like, 'Go home and ask your wife. This is a pointless conversation. Go home and talk to her.' When we were talking about package designs, I was like, 'Are you really giving me notes on packaging for feminine care? I literally can't with you.'"
RELATED: Jessica Alba on the one dream she has for her kids and finding balance as a mom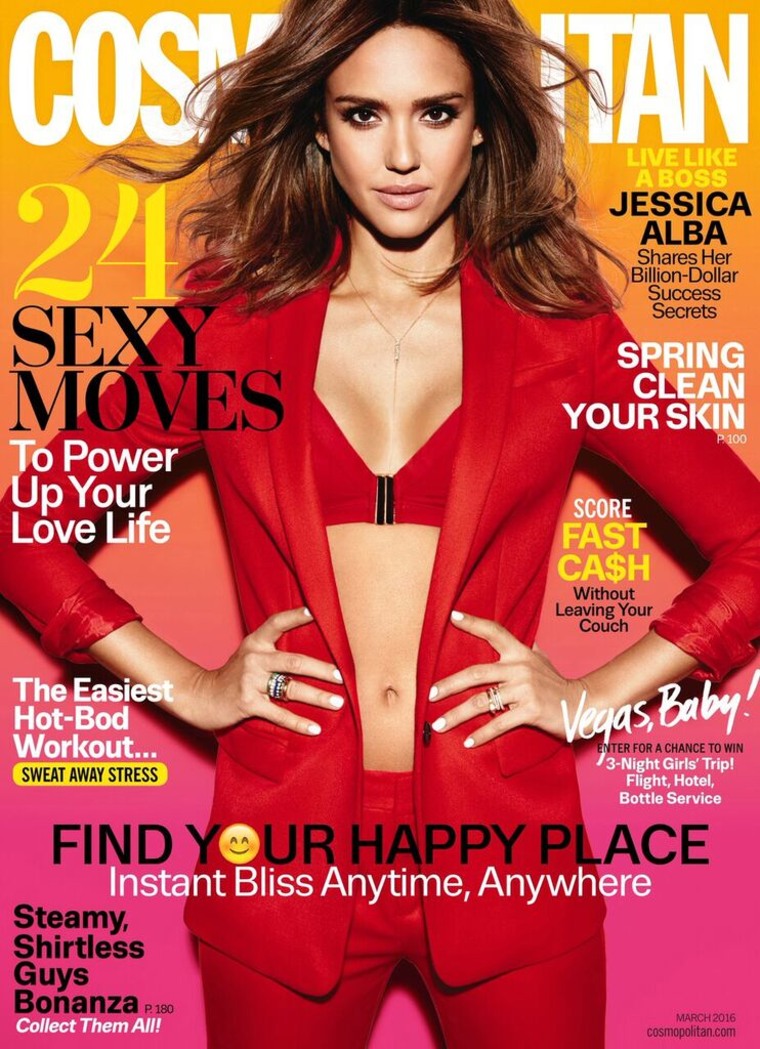 Alba said she realizes the lack of equality in many other industries. "There are not as many women in government titles, business titles," she said. "And until there is equality, you're going to feel that no matter what industry you're in. But from day one, I was like, girls should have an equal seat at the table."
Seeking an equal role, however, is nothing new for Alba, who also said she's sought equal opportunities in her career before launching Honest Company.
RELATED: Jessica Alba gives tour of her Los Angeles home — check it out!
"I always wanted to be a big action star, to be as relevant as men," she said. "I was very aggressive with the vision and manifesting it."
In fact, Alba confessed that she felt more masculine than feminine for the majority of her life. "I got boobs when I was young ... and I was like, What do I do?"
"I was never the girl who they marketed," she explained. "I was always feeling angry, like an imposter. I learned how to be cool with the feminine later in life."
We literally can with you, Alba. We literally can.