That far-away galaxy is about to get a lot closer for "Star Wars" enthusiasts looking to channel their inner Han Solo. Fans of the movies who once sported thermoses and lunch boxes will soon be able to hop aboard "Star Wars"-themed jets.
Earlier this year, in honor of the December release of the newest "Star Wars" saga installment, "Star Wars: The Force Awakens," Japan's All Nippon Airways (ANA) announced a five-year joint agreement with the Walt Disney Company to create a fleet of jets inspired by the beloved characters from the movies.
RELATED: May the rice be with you: This 'Star Wars' paddy is a must-see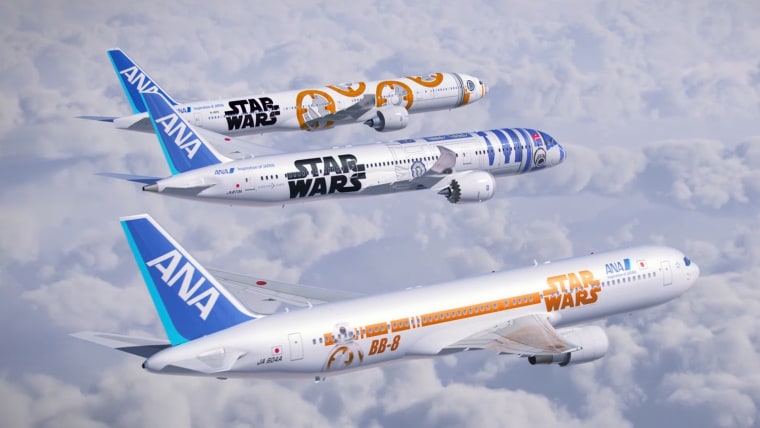 Dubbed the "ANA Star Wars Project," the outsides of the jets will be adorned with characters from the movies. Thus far, the promotion includes R2-D2 on a Boeing 787-9 Dreamliner as well as R2-D2 and newcomer BB-8 on the outside of a Boeing 767-300. BB-8 will also be featured on the outside of a Boeing 777-300ER.
RELATED: World's luckiest passenger? This man got a 737 flight all to himself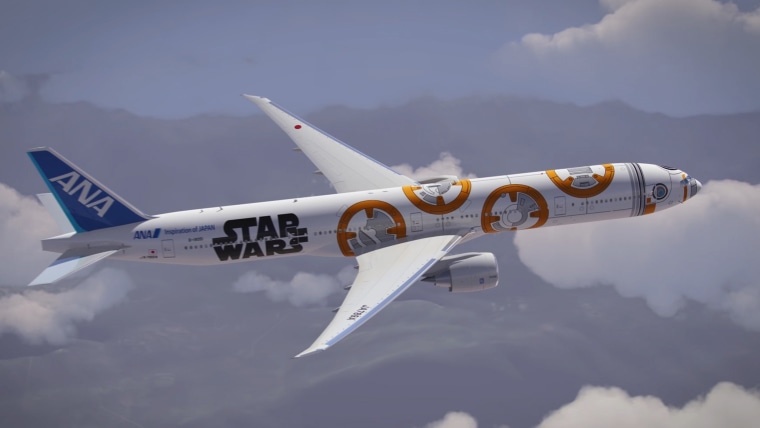 ANA also announced that once travelers climb aboard, all six "Star Wars" films will be available for international travelers, so they can further enjoy the full experience of the epic space opera. ANA writes on its website that this marks the first time all six films will be offered as in-flight entertainment, and it will be the only airline in the world to offer all of them at once. Additional swag includes the likenesses of characters from the movies on cups and napkins.
RELATED: Airport confiscates child's Minions 'fart blaster' gun, citing security rules
For now, the R2-D2 jet is set to take off for international travelers this fall, while R2-D2 and BB-8 will depart for domestic travelers in Japan in November. BB-8 will begin traveling international routes between Japan and North America next spring.