They're here!
Two days before the official release of the iPhone 6 and the iPhone 6 Plus, the TODAY anchors got their hands on the hot new devices.
Tech expert Katie Linendoll brought the phones to the TODAY studio, and offered her takeaways from the Orange Room.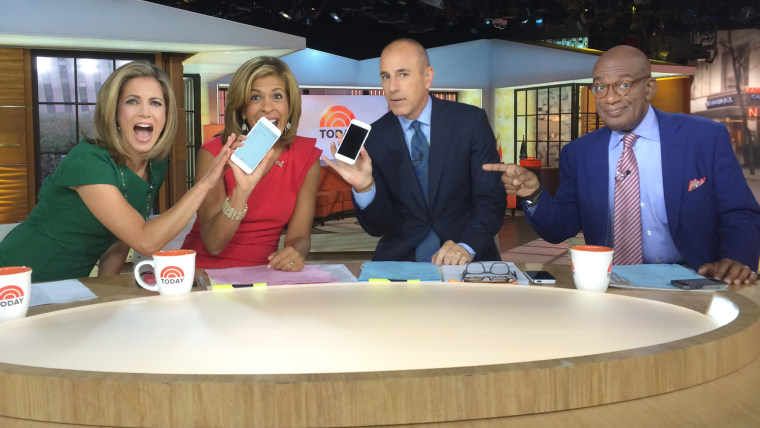 Bigger is better. There is a lot of familiarity with the new device, but the most noticeable difference will be the screen size. The iPhone 6 has a 4.7-inch screen, while the iPhone 6 Plus has a 5.5-inch screen. "I like the big one, I really do" Carson Daly said.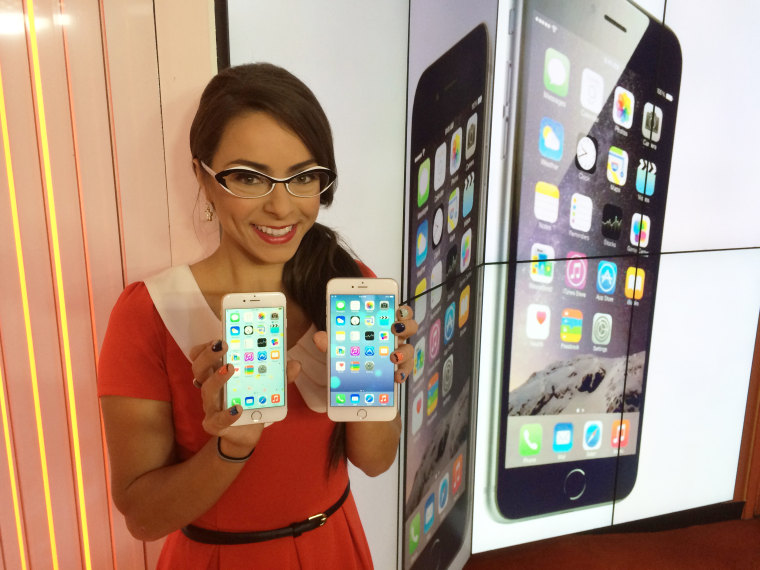 Apple Pay is a game changer. You'll be able to pay at many retailers without ever pulling out your wallet, and it's secure and encrypted. 

Don't camp out. Linendoll recommended checking with Apple stores to get an idea of their supply, but also said to consider alternate retailers like RadioShack and Wal-Mart which will also carry the phone.
Improved battery life. The iPhone 6 Plus will feature a whopping 24 hours of battery life and the iPhone 6 will have 14 (compared to the iPhone 5's 10).

For those who have older iPhones, there's still reason to celebrate! Apple's latest operating system, iOS 8, is set to be released Wednesday and will include upgrades such as predictive typing, single-swipe messaging, enhanced photo editing and time-lapse mode for videos.
Linendoll answered viewers' questions on Facebook and Twitter all morning.
Read a full review of the iPhone 6 and 6 Plus from NBC News partner Re/code here.