For many children, anything that lights up, sparkles and glows is endlessly fascinating. And while that enchantment may fade over the years, there are still elements about the dark that draw us in. With the approaching Halloween season, a hotel in Georgia is unveiling a one-of-a-kind experience: a glow-in-the-dark themed weekend.
Sea Island resort is hosting its first-ever event Oct. 9 to Oct. 11 where guests will get to experience the luxury property in a whole new light, literally. "We are a five-star resort, but we're playful and fun and we try to think of what people love," Lesley Dalton, who works on marketing strategy and implementation for Sea Island resort, told TODAY.com. "We've never done this before and I don't know any where else you can do it."
Usually guests head to the property to enjoy daytime activities like golfing, swimming and tennis, but for three days most of the action will take place at night. Starting Friday afternoon, guests of all ages will be able to stop by the Spa at Sea Island to get glammed up and glowing for the weekend with glow-in-the-dark nail polish and hair accents, as well as eyelash and lip applications.
RELATED: What are New York's top restaurants? The latest Michelin rankings are in
"When the sun goes down, the night really gets started with a variety of activities for kids and adults," said Dalton. Sea Island's resident naturalist will lead a nature presentation about animals and plants that glow in the dark, followed by a stargazing session, and those seeking more active options can take part in a black-light volleyball tournament or visit "Club Paddle" for a glowing game of pingpong.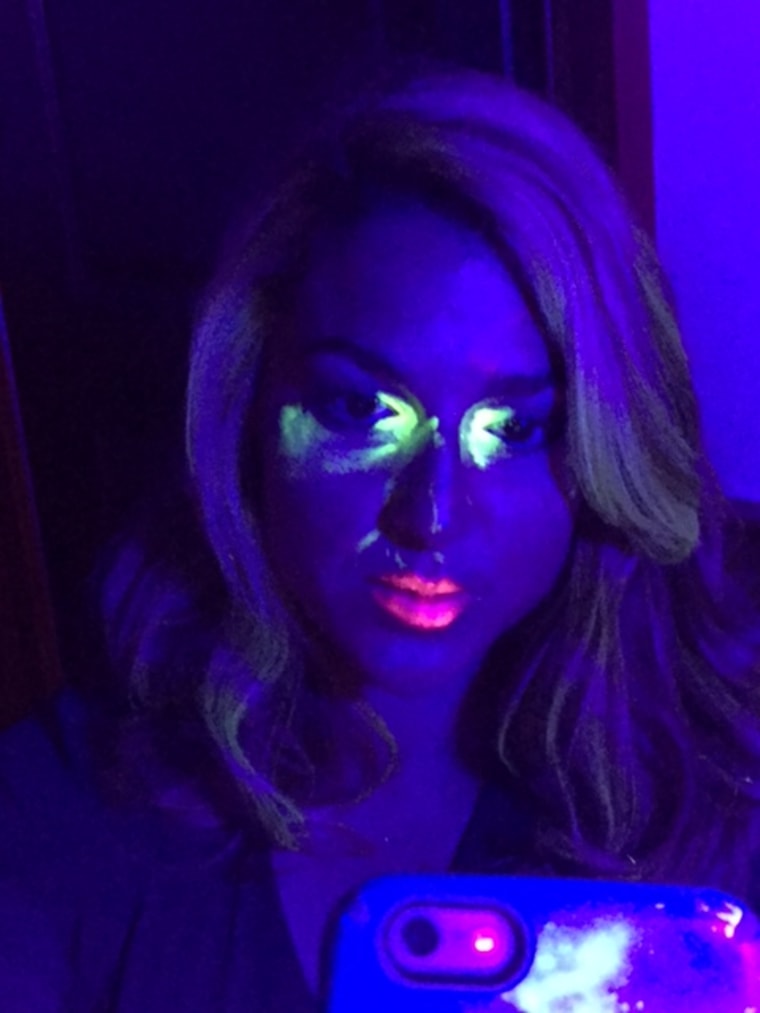 On Saturday night, guests can enjoy a special glow-in-the-dark dinner. "The chefs have figured out a way to use tonic water marinade and compression techniques to make the foods glow under a black light or bounce light to make it appear as if it's glowing without affecting the taste," notes Dalton. "Things like the salad dressing's going to glow and we'll have neon mini cupcakes."
RELATED: Inside the world's first sand castle hotels
This themed weekend is just one of many the hotel is offering its guests. They recently hosted a "Classic TV" weekend where guests could come-dressed as their favorite TV character, partake in a trivia night hosted by "The Newlywed Game's" Bob Eubanks, and meet Ed Asner, Jerry "The Beaver" Mathers and Dawn Wells of "Gilligan's Island" fame.
In an age of Airbnb and other vacation rentals, themed weekends at hotels seem to make good business sense. "We have found these events provide guests another reason to visit Sea Island for the first time or to return," Parra Vaughan, chief marketing officer, told TODAY.
Next up, the property will transform into Whoville, a real-life version of Dr. Seuss' "The Grinch," this Christmas season.