/ Source: TODAY contributor
At the end of four days of haunting the concrete corridors and electric acres of the huge convention center in Las Vegas for CES, the Consumer Electronics Show, I've found some real highlights mixed in with the been-there-done-that offerings. If I sound a little underwhelmed, it's partly because the nature of CES has annually been about flash (sometimes literally; read more here) and novelty; but this year's version has been more evolutionary than revolutionary. Refinements of products are getting lots of play from manufacturers, instead of huge product introductions.
Of course, there are exceptions, and interestingly enough this year, a few of the most exciting ones come from lesser-known brands or smaller companies. Below, some of the coolest finds at CES.
Vitality GlowCaps for prescription medicine bottlesAnybody who has an older parent, relative or loved one will consider this new product a breakthrough: A way to know for sure if patients have taken their medications, even if you're not around to see. This is potentially a huge health and even cost issue, because missed medications can cause major problems. GlowCaps, from a company called Vitality, has invented universal twist-on caps that glow as a reminder every time a bottle is supposed to be opened. The GlowCaps box even comes with a free nightlight that also glows, along with the medicine bottle, as a reminder. But here's the magic — you can connect this system to the Internet, through your home telephone line. In the same way a security system is often linked to a central office, Vitality sends e-mails — and if you want, makes phone calls — if a bottle doesn't get opened. And the message doesn't just go to the person taking the medicine. Anyone — kids, friends, etc. — can be on the list.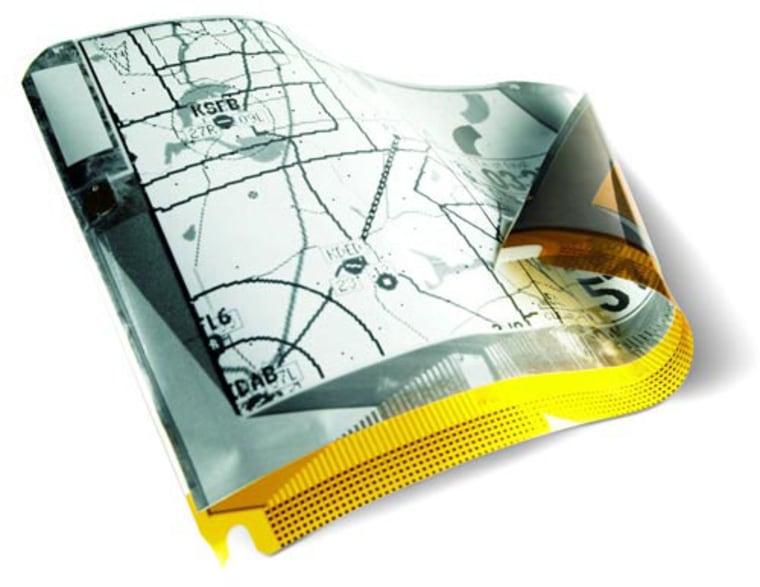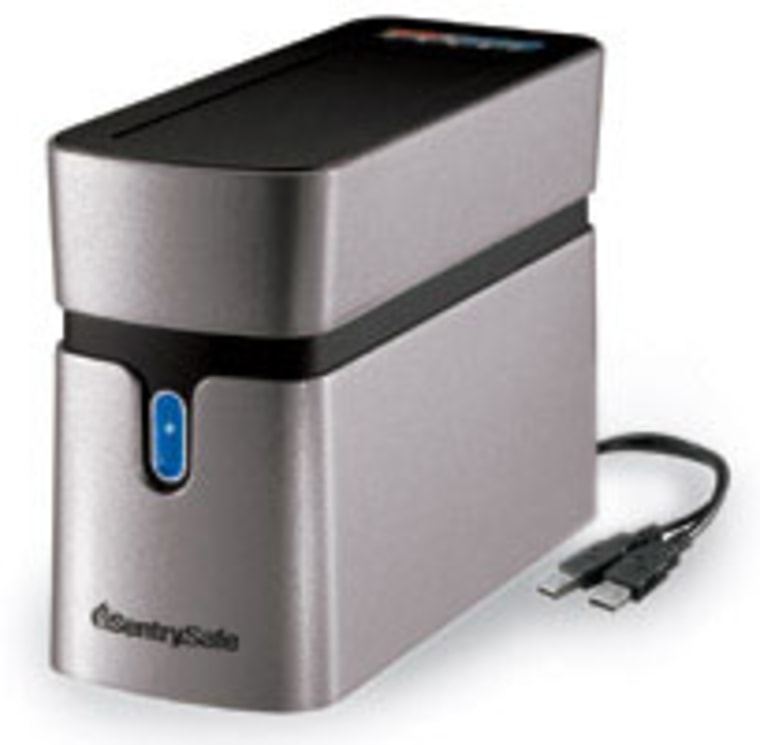 Asus U2E flash drive laptop computer
From the manufacturer that makes iPods for Apple comes a laptop computer that is leading two different trends here at CES — fashion and aesthetics in high-tech and also a powerful device driven by solid-state or flash memory. In addition to the on-board 32-gigabyte flash hard drive, the ultra-slim U2E contains a DVD burner and weighs only 2.87 pounds. If it had a moving hard drive, it would likely weigh almost a pound more. The Asus is clad in black leather. $2,100-$2,400;
GE DECT 6.0 phone with one-touch free directory assistance button OK, so it's not a touch screen. But I love that this latest GE-branded, Thomson-made home phone will have a dedicated "411" information button that gives you free access to what phone companies have traditionally made us pay $2 for — directory assistance. Instead, just press the blue button above the dial pad on the phone, and you're connected to Google's lightning-fast information universe. And did we mention the "free" part? (Note that GE is the parent company of NBC.) The phone should be available in April of this year.
Paul Hochman is the gear and technology editor for the TODAY Show and a "Fast Company" magazine contributor. He covered the Olympic Games in Salt Lake City, Athens and Torino, Italy, for TODAY. He was also a three-year letter winner on the Dartmouth ski team and has a black belt in karate. Paul's blog can be found at: