At first, Elise Andrew created the popular "I F***ing Love Science" Facebook page as a way to share offbeat science facts and memes with friends. Now she credits it, and the associated website that soon followed, with helping in her struggle with mental health issues.
In a frank series of tweets on Saturday, Andrew, 26, who started the page in 2012, revealed her struggles with depression, bipolar disorder and borderline personality disorder over the years. The British blogger also wrote that since she was 2 years old she has suffered from trichotillomania, which makes her compulsively want to pull her hair out.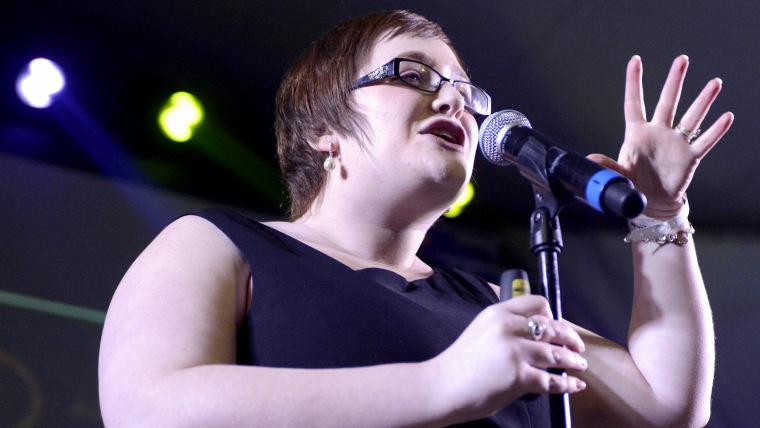 Andrew, who stopped giving interviews two years ago, hopes her revelations can help others who may be battling similar issues, writing that "ups and downs are better than dead." Her tweets came on World Mental Health Day after she said she had a "mental breakdown" at her computer over a Facebook comment and laments the personal nature of online attacks against her.
Andrew started the Facebook page in 2012 and it has since gotten more than 22 million likes and generated talk of becoming a TV show produced by former late-night host Craig Ferguson. Andrew revealed that she received a $30 million offer more than a year ago for ownership of "I F***ing Love Science" but turned it down, in part because the passion she has for her work helps her deal with her mental health issues.
While Andrew wrote that she may sell "I F***ing Love Science" one day, the primary motivation will not be financial.
Follow TODAY.com writer Scott Stump on Twitter.