When it comes to job interviews, part of the battle is figuring out what to wear — that can be a big problem for millions of Americans who don't own a suit or any professional clothes.
Men's Wearhouse aims to change that with its annual suit drive, which started this week.
"I've always believed first impressions are lasting," Joseph Abboud, the company's chief creative director, told TODAY.com. "For those who are out of work, to have the confidence from dressing appropriately and to feel good about themselves, it's really important."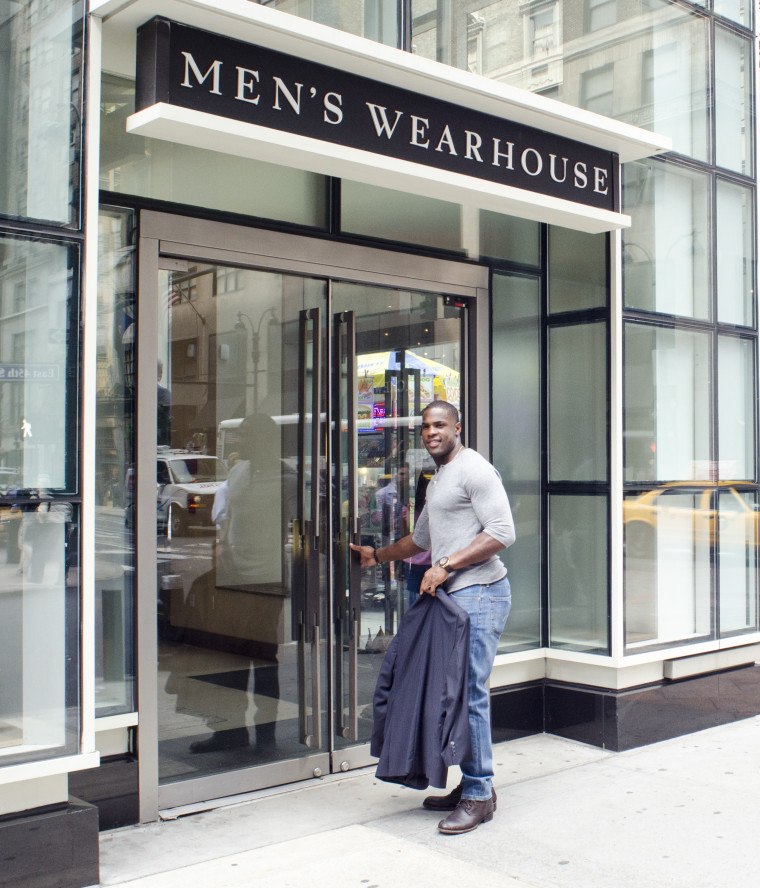 The suit drive is happening at all Men's Wearhouse stores through July 31. Customers can bring in any piece of professional clothing — for men or women and it doesn't necessarily have to be a suit — and anyone who donates will get a 50-percent-off coupon for a future purchase at the store.
RELATED: Job interview? Go buy some deodorant first
"We're asking for gently-worn," Abboud said. "Because it's attire we're going to provide to needy folks who are really going to go out into the workforce and look for jobs."
"We're not talking about creating fashion plates or runway models here," he added. "This is about appropriate dress for the corporate world. Especially when you're looking for a job, it's so crucial."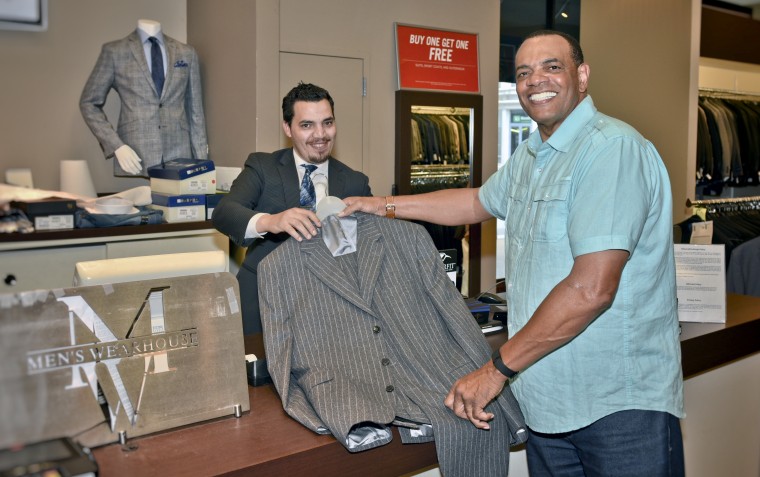 Men's Wearhouse teamed up with 180 local charities across the nation to help distribute the donated clothes to people who need them. In the past seven years, the suit drive has collected more than 850,000 pieces of clothing for donation, Abboud said. This year, they hope to hit the 1 million mark.
The company teamed up with NFL player DeMarco Murray this year to help raise awareness of the cause. Brooklyn Nets head coach Lionel Hollins also participated, dropping off 10 of his own suits this week.
People can also help out through social media — Men's Wearhouse will donate $1 for every person who shares a photo of themselves wearing a suit or donating a suit along with the hashtag #giveasuit, or follows the company on Twitter or Instagram.