Have you ever wanted to vacation in Martha's Vineyard or Napa Valley, but couldn't afford the sticker price? No problem. Joe Diaz, co-founder of Afar Media, has five getaways that offer all the luxury of an expensive resort in a dream destination — but cost under $200 a night. 

Waterfront property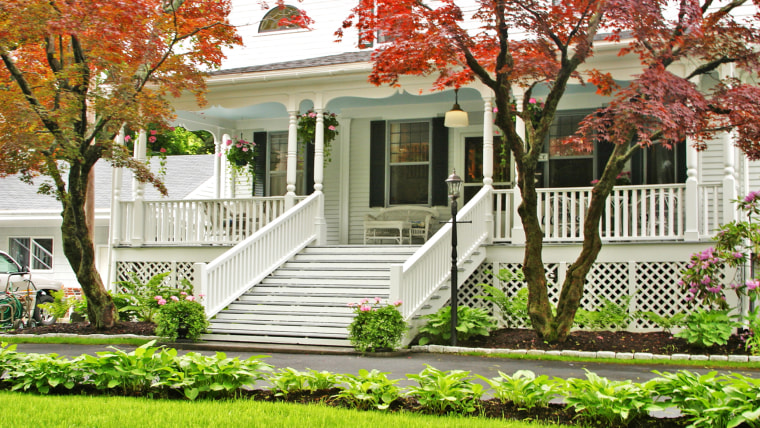 The expensive: Martha's Vineyard, Cape Cod ($5,000 a week) 

The affordable: The Moseley Cottage Inn, Bar Harbor, Maine (starting at $100 a night) 

A stay at Bar Harbor's Moseley Cottage Inn means all the luxury you could want — without the luxury prices. All rooms have a private bath, and some have a private or shared porch and a working fireplace. The parlor, with its Victorian velvet settee set, offers TV, a movie-lending library, a fireplace and Wi-Fi. 
Guests at the Inn are all treated to a full breakfast, but the best part is the number of attractions that are located just next door: everything from the Harbor to Acadia National Park, to the local pier on Frenchman's Bay, is only a short walk away. 
Head out for a stroll along the "shore path," a flat, mile-long walking path along the coast of Bar Harbor; you'll have the sea on one side of you and some of the most beautiful mansions of Mount Desert Island on your other. Here, you can watch visiting schooners, harbor seals, cormorants and lobster boats. Acadia National Park is just minutes away, too, and makes a great place for a day of hiking, boating, fishing or biking.
Private island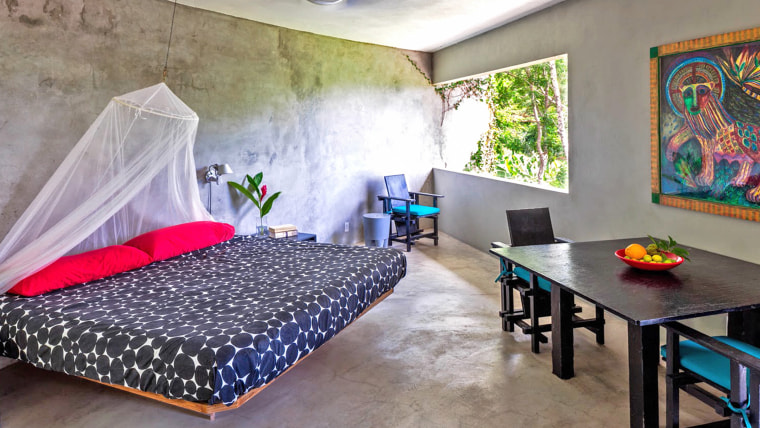 The expensive: Richard Branson's Necker Island ($60,000 a night)

The affordable: Hix Island House, Puerto Rico's Vieques Island (starting at $135 a night) 

A previous military base that was occupied by the US Navy until 2003, Vieques is a hidden gem of white sand beaches and pristine Caribbean waters. Besides the abundance of beaches and lack of big hotels, Vieques' 20,000 acres are also protected from commercial development as a national wildlife refuge — a guarantee that your isolation won't be interrupted by noisy construction. 
The Hix Island House sits on 13 acres of land that is home to native trees, birds and butterflies. And the hotel has no televisions or phones, ensuring guests are at complete peace and tranquility during their escape. 
Getting to paradise is stress-free, too — JetBlue offers affordable, direct flights to San Juan, and from there it's just a 25-minute flight on a small plane or a 75-minute ferry from the town of Fajardo to Vieques. 
City escape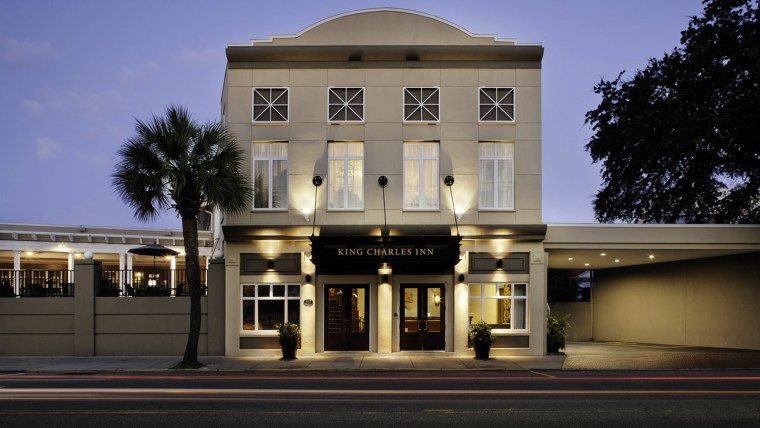 The expensive: New York City, Los Angeles, Miami ($600 a night for luxury hotels)  

The affordable: King Charles Inn, Charleston, South Carolina (under $200 a night) 

Charleston, South Carolina, is the perfect place for a luxury urban vacation, at a fraction of the cost of vacationing in a major city. Instead of forking over tons of cash to visit expensive destinations like New York or Los Angeles, try exploring South Carolina's most popular city — a beautiful and historic place that exudes a tremendous amount of charm, elegance, and class. 
The King Charles Inn, located in the heart of the historic district, is within walking distance of many of the best sites, shopping, and restaurants in this Southern metropolis. There are so many things for families to experience in Charleston, including the South Carolina Aquarium, Waterfront Park, City Market and historical sites like Fort Sumter. 
Spa getaway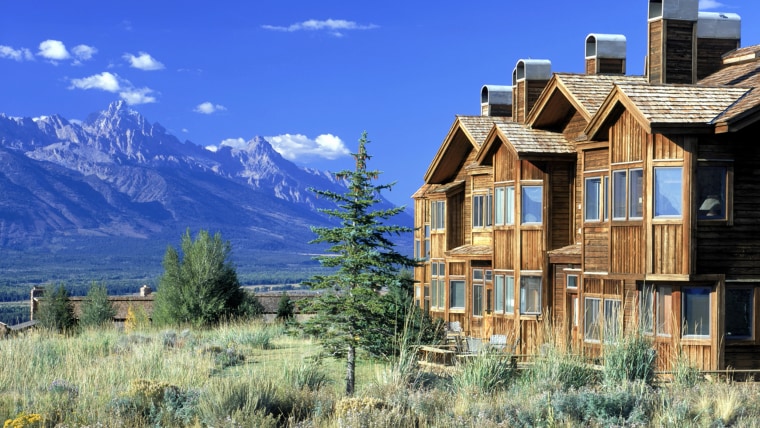 The expensive: Canyon Ranch, Arizona (over $1,200 a night for spa package) 

The affordable: Spring Creek Ranch, Jackson Hole, Wyoming (starting at $180 a night) 

Luxury travel and spas pretty much go hand-in-hand. But a visit to Tucson, Arizona's, popular Canyon Ranch spa will set you back about $3,700 per person for just a three-night stay. 
If you long for a relaxing stay in a gorgeous place without the hefty fee, Spring Creek Ranch in Jackson Hole, Wyoming, is just the place. Here, you can connect with nature, get your zen on and eliminate your worry — all without your stress level peaking again once you sign the exit bill.
And it's not only a spa — there are plenty of fun outdoor activities, too. During the summer, the Ranch offers horseback riding, wildlife safaris, hiking, climbing, balloon rides and so much more. Wintertime activities include cross-country or downhill skiing, sleigh rides, and ice skating. 
Wine tasting 

The expensive: Napa Valley (from $600 to $3,000 a night) 
The affordable: The Black Walnut Inn, Willamette Valley, Oregon (starting at $199 a night) 

Sitting outside, overlooking a vineyard with a glass of wine in hand is the sheer definition of a luxurious vacation. But with hotels in California's Napa Valley topping out at $3,000 a night, a wine vacation there is a luxury not too many can afford. 
For beautiful views, delicious wines and great prices, opt for Willamette Valley, Oregon's wine region, instead. Less than an hour from Portland, the area is home to more than 300 wineries and is known for its world-class Pinot Noir. Like in Napa, bike riding is a great activity here — you can ride or stroll through centuries-old farms, and view the gorgeous hillsides covered by vineyards.
The Black Walnut Inn, a vineyard and bed and breakfast right in the valley, has great access to the region's world-class wineries, and is just five minutes from historic downtown Newberg. The hotel touts itself as affordable luxury; there are balconies overlooking the breathtaking views, upscale Italian linens, soaking tubs and more. Best of all, it sits on 13 acres dedicated to Pinot Noir and Chardonnay vines.