Shopping around is usually a good way to find the best deal on a used car. But how far afield should you go?
A new study suggests that by exploring dealerships in distant cities and even crossing state lines, consumers can save on sticker prices or get higher prices when trading in their current vehicles. Car-shopping website CarGurus released a study that shows how much used-car prices can vary depending on the dealer's location.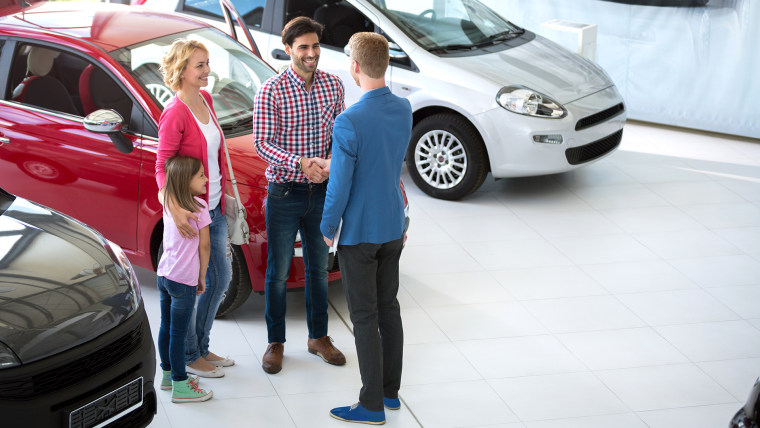 Researchers used data from millions of used-car listings across the U.S. to spot metropolitan areas where shoppers could save by extending their searches to other cities or choosing to sell their old vehicles in one region and buy their next in a different area. CarGurus calls this tactic "carbitrage."
RELATED: Car colors with the best resale value? It's not black or white
The survey found many cases in which stretching one's car-search zone resulted in savings. Someone shopping for a 2013 Ford F-150 pickup truck in Chattanooga, Tennessee, could save about 4 percent by looking in the Atlanta area, for example. The average price for the vehicle in Atlanta is about $23,500, or about $1,000 less than in Chattanooga, the study said.
The most expensive city according to CarGurus is Fresno, California, while Miami is the most affordable. The study found that prices for comparable vehicles in Fresno are, on average, 21 percent higher than in Miami.
RELATED: Here are the top 10 longest-lasting cars and vehicles
Below are CarGurus' lists of the top-10 most affordable and most expensive cities for buying a used car.
Top 10 Most Affordable Cities to Buy a Used Car
Miami, Florida
Cleveland, Ohio
Akron, Ohio
Stamford, Connecticut
New York, New York
Detroit, Michigan
Toledo, Ohio
Boston, Massachusetts
Providence, Rhode Island
Worcester, Massachusetts
Top 10 Most Expensive Cities to Buy a Used Car
Fresno, California
Albuquerque, New Mexico
Reno, Nevada
Portland, Oregon
Bakersfield, California
El Paso, Texas
Little Rock, Arkansas
Seattle, Washington
Wichita, Kansas
Jackson, Missouri
View the full breakdown here.