Keep that cash in your bank account! Barbara Grufferman, a contributor to AARP Bulletin, shared how to save money this summer by lowering your utility bills with these eight tips.
Electricity
Refrigerator
Test for a tight seal on your refrigerator by closing the door on a dollar bill. If you can easily pull the dollar out, the seal needs replacing. A refrigerator seal may fail the test because over time it can become cracked causing cold air to escape.
If your dollar slips out, it's an easy fix. First, open the refrigerator door and firmly pull the old seal out from a corner and make your way around. Once the old seal is out, clean and dry the area to make sure that the new seal sticks properly. To install the new seal, start at one corner and make sure to firmly push into the groove all the way around.
Cost: A refrigerator door seal or gasket can cost between $20 to $80 depending on the size and model of your refrigerator. Some may also go for as high as $100.
Savings: Depends on the type of refrigerator you own. On average, you can save hundreds to thousands of dollars a year.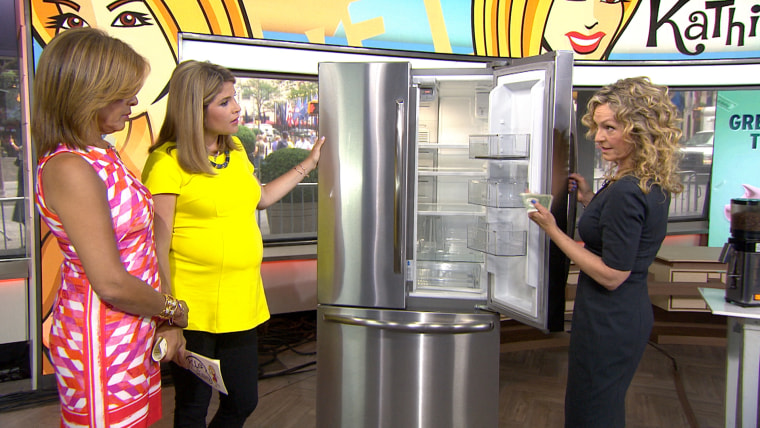 Air Conditioning
Keep a five or 10-pound bag of rice in the freezer during the day to use as a "chilly pillow" to help you fall asleep on hot summer nights without turning on the air conditioning.
Electrical items
To save on the electric bill, unplug anything that has a "PLUGGED-IN" light on it. This includes chargers for mobile phones, laptops, tablets, microwave ovens, coffee makers, video game consoles, entertainment systems (TVs, DVD/Blu-Ray), power tools, etc.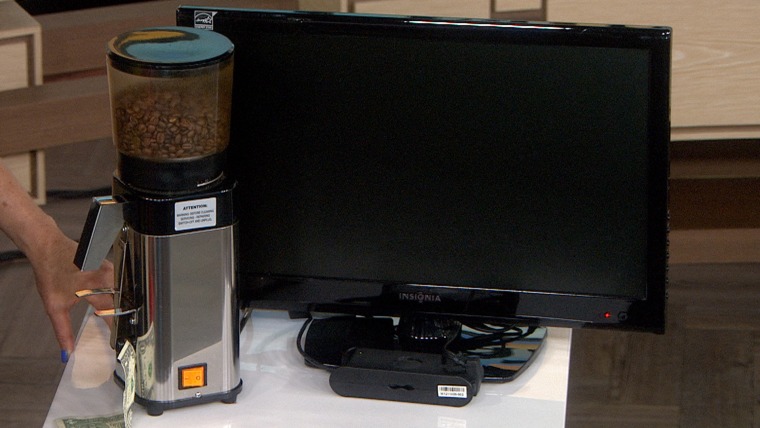 Water
Toilet
Pour a packet of grape Kool-Aid or food coloring in the toilet tank and watch to see if the water in the toilet bowl slowly turns purple without flushing. If it does, it means your toilet is leaking water and your money is literally going down the drain.
To fix: If your toilet fails the Kool-Aid test, the good news is that you just need to install a $10 new flapper. Remove the toilet tank's lid, turn off the water supply valve and flush the toilet. Once the tank is empty, disconnect the lift chain from the flush lever. Pull both sides of the flapper valve off. Take the new flapper valve and connect each side to back in its place. Then click the chain of the new flapper valve to the flush valve. After this is done, turn back on the water supply valve to allow the tank to refill with water and then put the tank lid back on.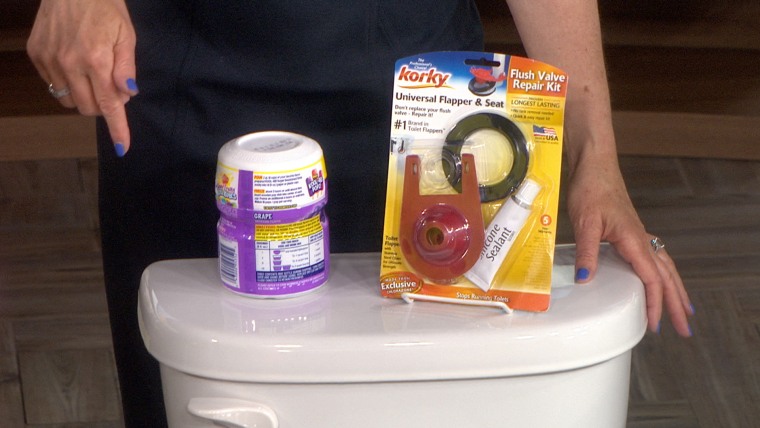 Rain gauge
With news of California's record-breaking drought, the amount of water consumption is a concern for many Americans. Having a rain gauge not only helps you save money, but it can also help protect the environment and ensure that we're not wasting water unnecessarily. Most lawns require just two inches of water per week during the summer months. Monitoring weekly rainfall with a simple rain gauge can save you big money on watering your lawn.
Low-flow fixtures
In addition to saving water, low-flow fixtures will save you more than a buck or two. Inexpensive and easily installed, low-flow fixtures can reduce your home water consumption by as much as 50 percent, and can save you up to $145 per year, according to Energy Star, a government program that promotes energy-efficiency. Low-flow shower-heads cost about $20 at home improvement stores.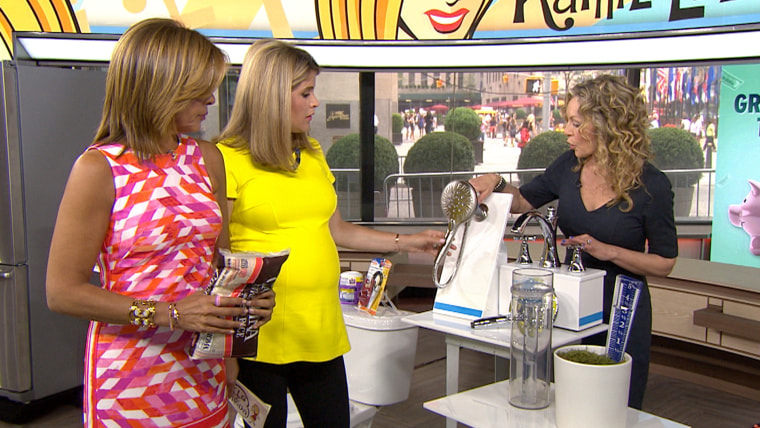 Energy
Insulation
Do your own energy audit. Pick up a new thermal leak detector to find weak spots in your home's insulation. Fixes are often as simple as installing foam gaskets under switch plates and outlet covers and adding new weather stripping around your entry door.
Cost: $40 for the leak detector
Savings: $160 or more per year in energy costs.
Dryer
Shorten your dryer vent hose. First, disconnect it and vacuum it out. Then trim the hose length so that it's just long enough for you to pull the dryer a few feet out from the wall. A short and unobstructed line makes your dryer run more efficiently.
Savings: Up to $25 a year on electric, gas, or propane. Plus your clothes will dry about 20 percent faster.