Marriott International, the world's largest hotel chain, revealed on Friday that the information of up to 500 million guests may have been accessed in one of the largest consumer data breaches in history.
The company announced that it discovered an "unauthorized party" had gained access to its Starwood guest reservation database, copying and encrypting information like mailing addresses, phone numbers, passport numbers, birthdays and Starwood Preferred Guest account details for about 327 million guests since 2014.
If you are one of the millions of Marriott guests, TODAY national investigative correspondent Jeff Rossen has four immediate steps you can take to protect your information and become alerted to any suspicious activity on your accounts.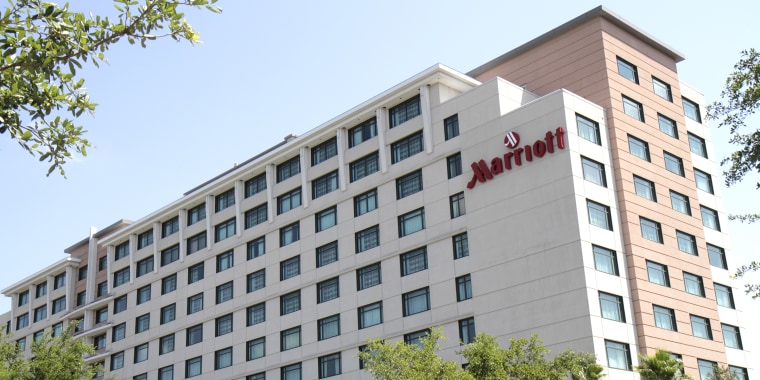 Get Jeff Rossen's book "Rossen to the Rescue" here
1. Change your password immediately on the Starwood or Marriott app.
This should be your first step in order to safeguard your information.
2. Sign up for two-step authentication.
Choose this option if it's offered on the Marriott or Starwood app or any app where you are looking to protect your information. Two-step authentication or verification means you provide proof of your identity beyond just a password, like responding to a text message to your phone for confirmation or providing fingerprint authentication.
3. Go to the three major credit bureaus and order a free credit report
Equifax, Experian and TransUnion all offer free credit reports. Order them and check for unusual activity and also check to see if you can get free fraud alerts from any company that has your information. They can send you an alert in case anyone tries to access your account.
4. Monitor your credit cards.
Check to see if there is any unusual or fraudulent activity on your credit cards like purchases or withdrawals you did not make. If that is the case, contact the credit card company immediately, cancel your card and get a new one.