The FBI is urging anyone who has a wireless router at home or in a small business to protect against a crippling virus linked to Russian hackers after more than half a million devices were compromised.
TODAY investigative correspondent Jeff Rossen gave a simple fix on Wednesday for anyone who has wireless internet to protect against the malware, which is called VPNFilter.
Anyone with a home router should reboot it immediately by unplugging it from the wall, waiting 30 seconds and plugging it back in. The FBI and security experts believe that simple maneuver can disrupt the virus and protect against the threat.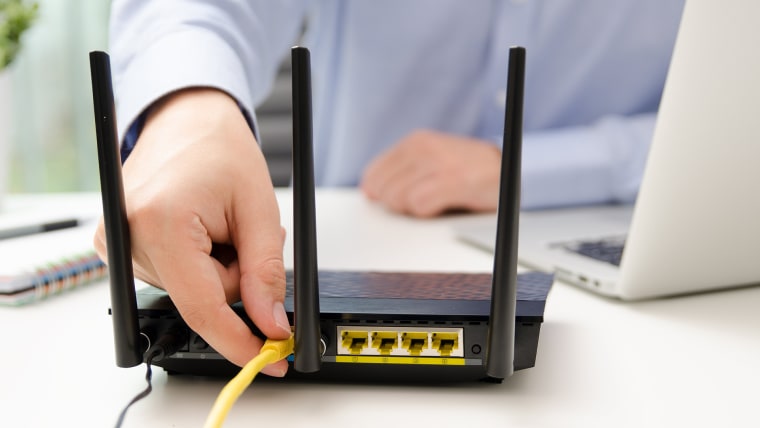 Get Jeff Rossen's new book, "Rossen to the Rescue," here
The FBI, which issued an urgent bulletin on May 25 about the attack, is also recommending that everyone should reset their Wi-Fi network password, especially if you haven't changed it or updated the firmware since buying the router.
The virus allows hackers to potentially collect personal information and data from your online activities, as well as block your web traffic and possibly make your router inoperable, the FBI said.
Devices manufactured by Linksys, MikroTik, Netgear and TP-Link were among those found to have been affected, according to a report by the security arm of Cisco.
"If you have an older router, the odds are greater it may have shipped with a standard password which is the same across all types of the device. Change the router password, make sure the firmware is update and in some cases, even replace the router," Shuman Ghosemajumder, chief technology officer at Shape Security, told NBC News.