For many fields these days, to have a great career, the first step is landing an internship. Students can cultivate lasting professional relationships and mentors from the experience, and, with hard work and a bit of luck, the internship can lead to a full-time job offer.
But finding the perfect opportunity is one thing — actually locking it down is another. These days, getting an internship at a top company can be just as competitive as a job hunt.
Facebook, based in Menlo Park, California, consistently has one of the top-ranked internship programs in the country. While landing a spot with the social networking site is extremely competitive, feedback from interns is consistent: It boosts self-confidence, and helps create a foundation on which to build a successful career.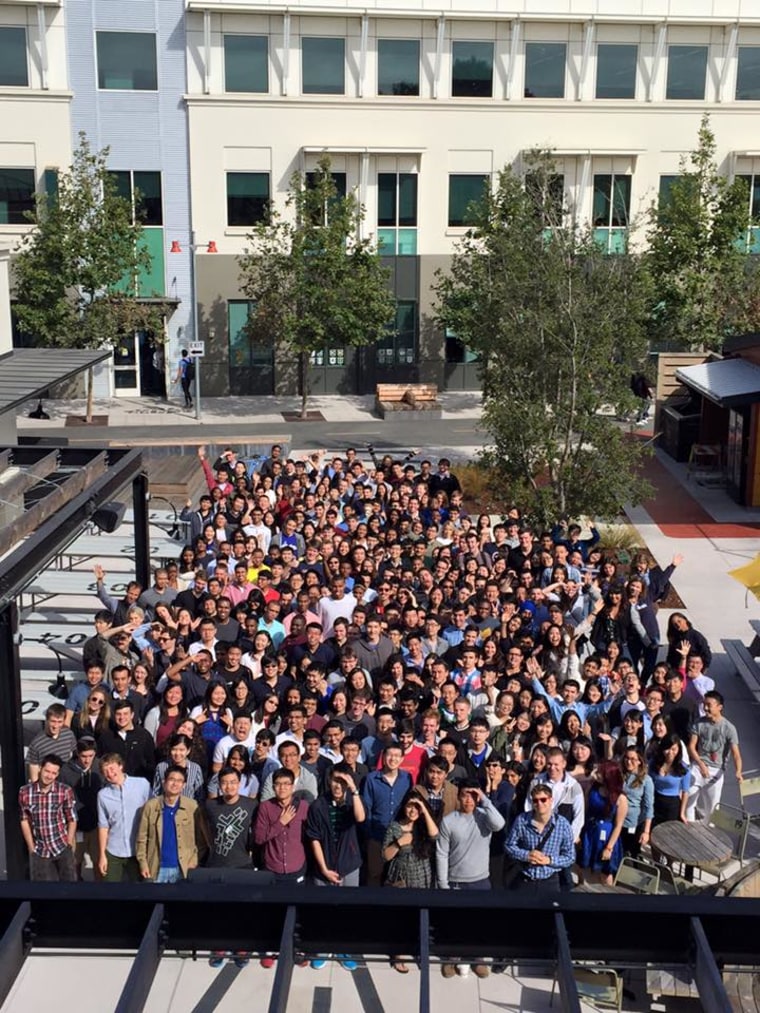 "Our intern program is one of the best ways to identify the next generation of Facebook talent," Hyla Wallis, university programs and operations manager at Facebook, told TODAY.com. Facebook employs more than 1,000 interns annually, and each intern is given a final review before he or she leaves, with a full-time offer depending on performance.
Related: 5 of the most successful women in America share their career secrets
"We want to make sure that every intern that joins has the opportunity for the full-time offer," said Wallis.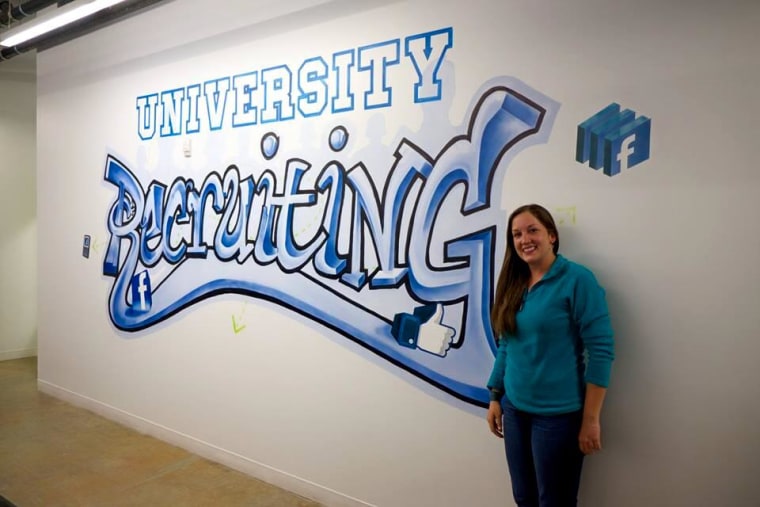 Facebook's open and creative culture, world-class mentors and opportunity to make real change are a few of the many reasons why its internship program is viewed favorably — it was ranked the No. 1 internship program two years in a row by job-search website Glassdoor.
RELATED: Want to land a top internship? 5 expert tips from LinkedIn
Instead of performing menial tasks in a "Devil Wears Prada"-like hierarchical structure, Facebook interns are given a chance to have a real impact. For example, the social network's rainbow filter — launched after the Supreme Court legalized gay marriage nationwide last year — has been used by more than 26 million people around the world. It was created by an intern during one of the company's hackathons, intensive events during which computer programmers collaborate on software projects.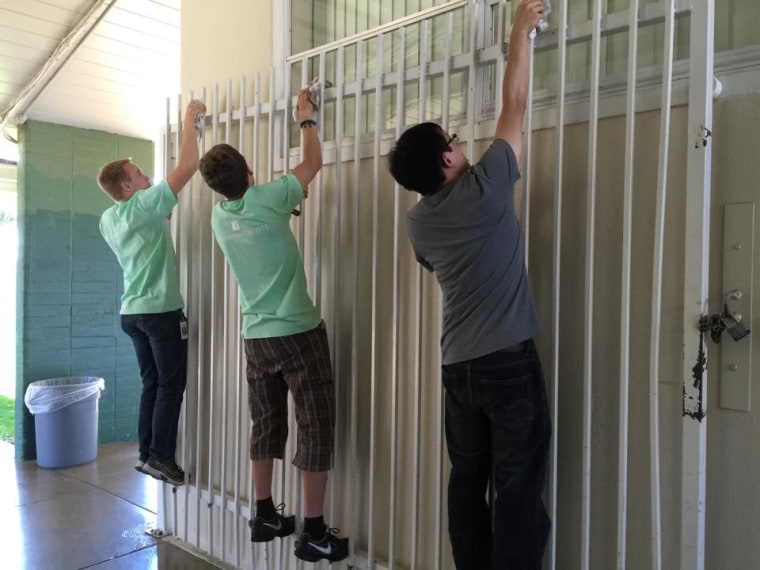 So what does it take to land an internship at Facebook? "Being persistent around craving knowledge," Wallis said. "We talk about 'lean-in' circles, surrounding yourself with people who are looking to achieve similar goals as you."
Another important factor is spreading knowledge. "People who are working in a way to help others grow, TAs (teaching assistants), or work in some capacity where they motivate knowledge share," she said.
Even more than that, when it comes to boosting your resume, extracurriculars are key to being noticed. Wallis said they look for candidates who take the initiative to build something, and push the boundaries to make their community better.
RELATED: Facebook asks job applicants this million-dollar question
Here are some insights from current and former interns on how they landed their internships, and the experience they've gained through the program: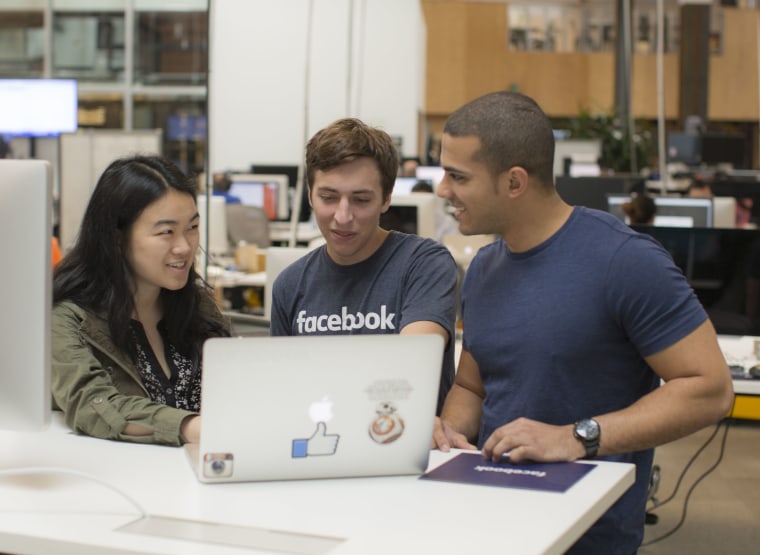 Marion Xu, junior, current software engineer intern
"I have a background in computer science," Xu told TODAY.com. "I got involved and got pretty passionate."
RELATED: Writer blasts fellow millennials on entitlement, 'complete lack of work ethic'
But it takes more than passion to land a spot in a competitive internship application process. "I prepared a lot for the interviews, looked at a bunch of different resources," she said. "They had a technical challenge so I went online and did practice problems."
Javier Fraire, current software engineer intern
To get in the door at Facebook, Javier Fraire was recommended by a friend. "A few weeks later I was interviewing with Facebook," he said.
Fraire is from Argentina, and is in the middle of his second Facebook internship. Last year, he and his hackathon team presented something they built to Mark Zuckerberg.
"It was definitely one of the best experiences of my life," said Fraire. "The benefits of a hackathon is getting great product ideas. A lot of our products come from hackathons. In fact, this year I worked on a feature during a hackathon that will be shipping in the next few weeks."
Devon Porter, business operations full-time employee, former intern
Devon Porter, who went from Facebook intern to full-time employee, couldn't be happier with his career journey. "Facebook expects their interns to do the same work as a full-time employee," he said. "There's a lot of responsibility and autonomy given to you on day one, so in a very short period of time you gain a huge amount of hands-on experience."