Does your cat love to sit on your desk (or computer) while you're trying to work or go on MMORPG raids? Reddit user rimcrimp suggests using a board game box to give your cat a home on your workspace.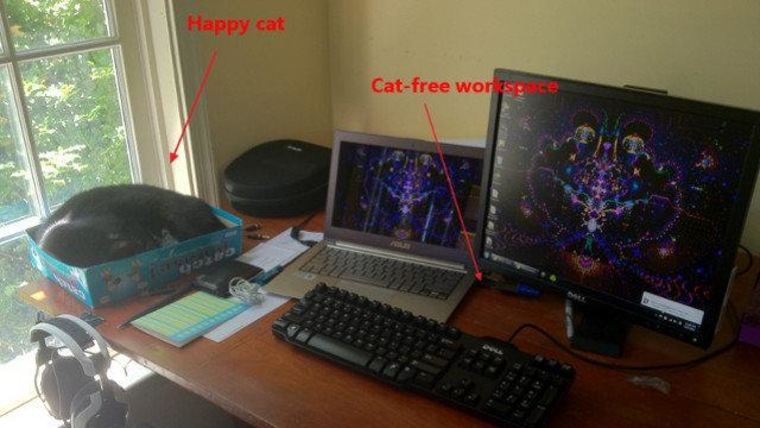 Cats love boxes. If your cat wants to sit near you while working and isn't content to stay on the ground you can keep your feline friend from knocking stuff over by giving him or her their own space. Just flip a board game box upside down or any other similarly-sized boxes will work. Your cat will love you even more if you can find a way to place that box in sunlight.
For other tips on how to make your feline friends happy see our recent post on the top 10 ways to upgrade your cat's life.
LPT: If your cat loves to sit on/in front of your computer, flip the top of a board game box upside down and set if off to the side. Boxes are like magnets for cats. | Reddit Life Pro Tips
More from Lifehacker: