Recently, Delta airlines announced it will begin offering invitation-only private-jet upgrades to some of its most loyal fliers. (And just this week the airline, along with United, said it is banning the shipment of hunting trophies.) Rather than booking a flight at over $3,000, the starting cost of most private jets, Delta's customers will be able to buy a single ticket on empty-leg flights, those where a private aircraft is flying at least one way empty.
"This is a clever move by Delta to keep its most loyal fliers using its services rather than going elsewhere," Seth Kaplan, airline expert and publisher of Airline Weekly, told TODAY. "It's using resources Delta already has, its private jet fleet, to offer this exclusive upgrade to those customers."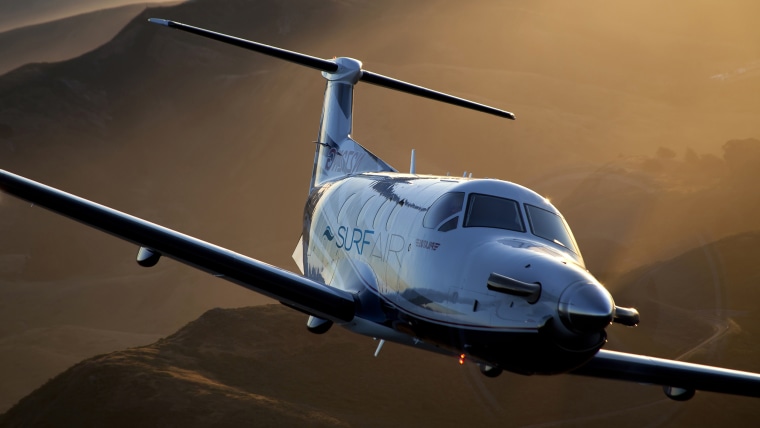 Kaplan isn't aware of any other airline offering similar service and most won't start because they don't have a private jet fleet already. So this upgrade is unique to Delta, he and other industry analysts have said.
But Delta fliers can't simply call the airline and request the upgrade. It will be offered by email to select customers primarily on the East Coast and when private jets are available.
RELATED: Airbus patents jet that could race from New York to London in one hour
According to BloombergBusiness, these will be Delta SkyMiles program members at the elite or "medallion" level and seats will cost between $300 to $800 per flight. Minimum eligibility requires having flown 25,000 miles or spending $3,000 in a year with the airline.
Flying private is a heady experience with perks like leather seats, room to stretch, your pet at your side, complimentary on-board catering, and bypassing Transportation Security Agency lines. Delta hopes that, by offering this relatively inexpensive service to its most loyal fliers, they'll be encouraged them fly private more often.
But what if you're not one of Delta's elite or medallion-level clients? There are still options.
Investigate Other Private-Jet Services
Because Delta isn't alone in wanting to fill seats on empty planes, other private-jet companies are offering last-minute deals to fly private on empty-leg jets. According to MarketWatch, in some cases, you can live the private jet life for under $150 per person.
However, unlike with Delta, you can't buy just one ticket; you have to pay the cost for the entire jet. So you'll have to get several of your relatives or best friends to fly with you to fill the aircraft, splitting the cost of the jet among the group.
RELATED: Terrafugia's TF-X brings flying cars closer to reality (no airport needed)
If your group can accommodate last-minute scheduling, then investigate services like JetSuite, AeroIQ and Flite Air Taxi. Air travel expert for About.com, Benét Wilson, recommends a few other options. "There's FreshJets and PrivateFly, which both offer empty leg and charters flights as well as Ubair, which bills itself as the Uber of the skies," she said. "It's an app that helps people find affordable private jets and turboprop aircraft."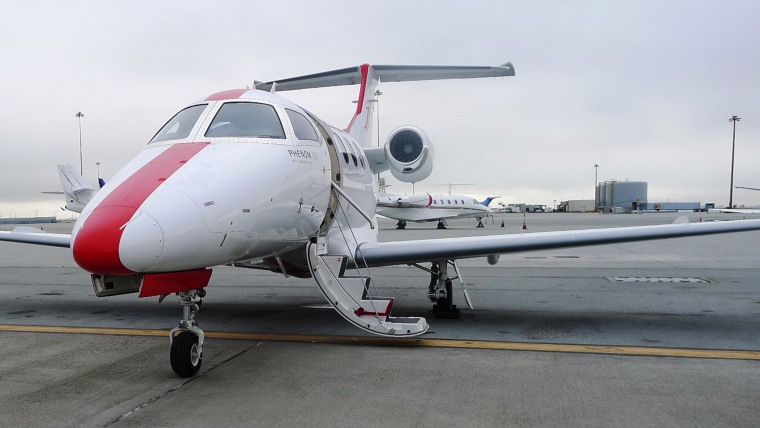 If last-minute flights aren't possible, there's a more pricey option: getting an unlimited flying membership with a private-jet company. Services like Surf Air on the West Coast, which starts at $1,750 per month, and the East Coast's Beacon, available at $2,000, offer frequent jet-setters the option of flying at their convenience. Moreover, the cost of these memberships for some fliers may be equivalent to several monthly coach or business-class flights on a commercial airline.
But there are downsides to flying private. There may be other costs, for example, that are passed on to the flier. Those can include plane de-icing in the winter and airport landing fees. Another consideration to make is that you're only flying one way on these flights so you'll have to make return trip travel arrangements. Read the contract carefully to see what else you'll pay by flying private.
RELATED: Is this the only travel jacket you need?
And, if you can't fly private or don't want to deal with the downsides, there are still other options when flying commercial.
Maximize Your Membership in Loyalty Programs
Delta is repaying loyal customers with its new upgrade. You can achieve the same status with your airline but for upgraded seats and services on commercial flights. Initially, however, upgrades might be limited. "Airlines have really tightened up on upgrades to first class, saving those seats for their top customers," said Wilson. "And there are more customers who are eligible to get those upgrades."
But the situation isn't hopeless for lower-status fliers. Wilson added, "To increase your status, pick one airline and stick with it." You'll need to find an airline that offers the best combination of flights, services, good customer service, upgrades and other features that work for you and use the right credit cards to book flights.
RELATED: Massages and pools for your pet? A look at Kennedy Airport's major upgrade
Wilson also suggests you get an airline or other credit card and "rack up the points." Focus on credit cards that offer elite qualifying miles, though. And, if you can't get a first-class or even business-class seat, you can get more room to stretch and early boarding with economy plus.
Find the Best Deals on Upscale Flying
FlyVictor.com — which operates like Expedia or TripAdvisor, but for private flights — can identify deals across the country with different operators.
Wilson recommends a few unique sources of deals, perks and other tips for those who want the best flying experiences. "The FlyerTalk site is the place to go to learn all the tips and tricks for getting the best seats," she said. She also recommends Boarding Area's View From the Wing blog and runs a Facebook Group, I.Love Sitting In 1st/Biz Class, which provides peer reviews of first- and business-class flying.