There aren't too many people who would say "no" to free money, but you may be skeptical if presented with the opportunity. That's how one TODAY editor felt when she typed her name into a website claiming she might be owed unclaimed funds.
Red flags went up when the site requested personal information such as her social security number. Seems like a scam, right? Well, it turns out the website is legitimate.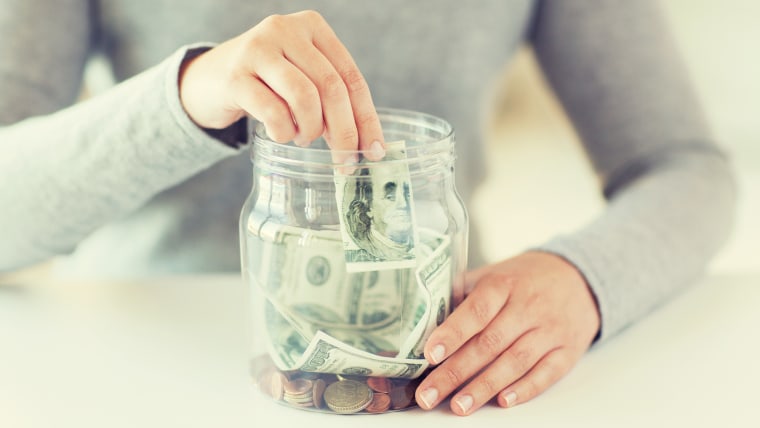 The Office of the New York State Comptroller, where we searched, lets you check to see if you are owed money by any number of financial institutions such as banks, insurance companies, state agencies and other organizations. Almost every state has a similar option to retrieve unclaimed money, and there are reportedly billions of dollars just sitting there.
Why is there so much unclaimed money?
"People all over the country may have set money aside in a small savings account or overpaid an electric bill at one point, and then moved," financial expert John Decker explained. "If that institution can't track you down after putting in its best effort, then they have to clear the books and turn the credit over to the state."
This tends to happen with people who frequently move to a new state, as institutions can't locate current addresses easily. Since you could be owed money in multiple states, be sure to check everywhere you've lived.
To see if you have unclaimed funds, search each state's comptroller website (listed below). This is the governmental institution that handles the process. From there, each state will vary in its exact process, but you'll likely be asked to type in your name, which will then generate a list of results. If the information seems like it could be yours based on an address match, for example, then you can say you want to claim it.
This is where you'll have to plug in that personal information to prove your identity. "Because there are so many common names and we want to prevent fraud, we have to ask for your social security number to make sure the claim is legitimate," said Kelly Kuracina, assistant bureau director of New York's Office of Unclaimed Funds. "We use a secure system to match the social security number you provide with the one we have on file for that claim, and don't use the information for anything other than validating your identity."
Look out for scams
But just because this website is real doesn't mean there aren't others out there trying to scam you. "There are lots of websites out there that try to mimic ours," said Kuracina. "That's why it's best to go to your state comptroller's website directly."
Decker agreed, and recommends people avoid Googling how to find unclaimed funds; instead, type in the comptroller's website yourself. "If you're having trouble finding it," he said, "just call the office and ask how you can search for any unclaimed funds."
There's also another safe website called missingmoney.com, according to Kuracina. It's a national association that lets you search across government agencies for unclaimed funds.
You also have the option of searching and then mailing in a paper claim if you're uncomfortable with providing your personal information online. But Kuracina advises against that.
"We encourage people to trust the online claim form," she said. "It's more secure than putting your information on a piece of paper as it goes through many more hands. The websites are secure, and you can always call the office to make sure you are on the proper website."
You're probably wondering how much cash you can score if you go through this process. Unfortunately, it's not a ton. "On average, claims range from $50 to $100," said Kuracina. "But it can be more."
Decker himself claimed $283 from an old savings account. And there could be hundreds more if you add multiple claims together. You may also be able to claim funds on behalf of a deceased relative.
To see if you're owed money, check out every state you've lived in below: