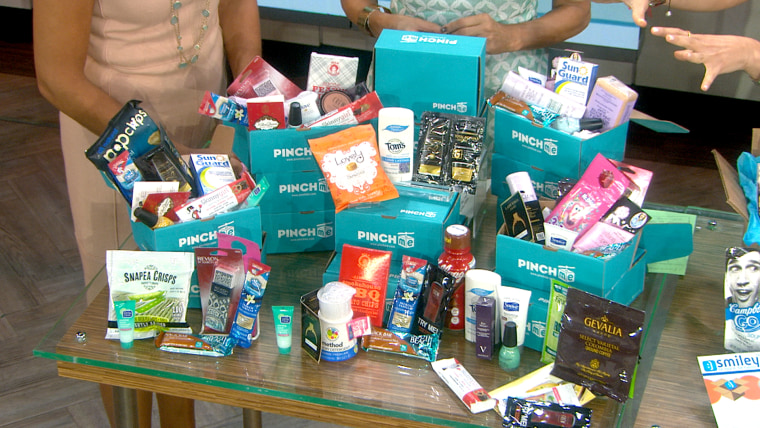 Whoever told you that nothing in life is free clearly didn't know about these sites. TODAY contributor Jill Martin shows how you can get your hands on tons of free products — just by giving companies your opinions:

1. PINCHme
This site, which works with many major manufacturers like Unilever, L'Oreal, Kellogg's and Kraft, has shipped out more than 3 million samples to its members. It also has the largest online community of mostly stay-at-home moms, and upwards of 750,000 members. 
Besides being free, it's also easy — all users have to do is create a member profile. Each week, a PINCHme member is shown a range of products and is able to select exactly what sample they want, and are encouraged to provide feedback. All this helps manufacturers, who can better figure out their target consumer and improve their product, and retailers, who benefit from the "buy now" feature on the site when a member likes the sample. 
2. Smiley360 
By joining Smiley, you have the opportunity to try popular brands and to discover new ones. And once you register for free, you can qualify to receive free products or "missions," which are experiences that are matched to your lifestyle and interests. Because the site teams up with manufacturers who are interested in getting feedback to improve their products, all you need to do in exchange for these free products is let the site know what you think about them — regardless of whether it's good or bad. 
3.CrowdTap

Members of CrowdTap get the chance to try product samples or party kits from companies like Hershey's, Hidden Valley, Neutrogena, Kellogg's, Schick and more, just by answering a few questions from brands about the products they like. And it takes only three clicks to join when you sign up through Facebook. 
Users can even join a "brand crowd," where they can earn points and the chance to win gift cards every month. Crowdtap currently gives away over $100,000 in gift cards to stores like Amazon, Walmart and Sephora. Crowdtap members can also select to donate their earnings to selected charities.