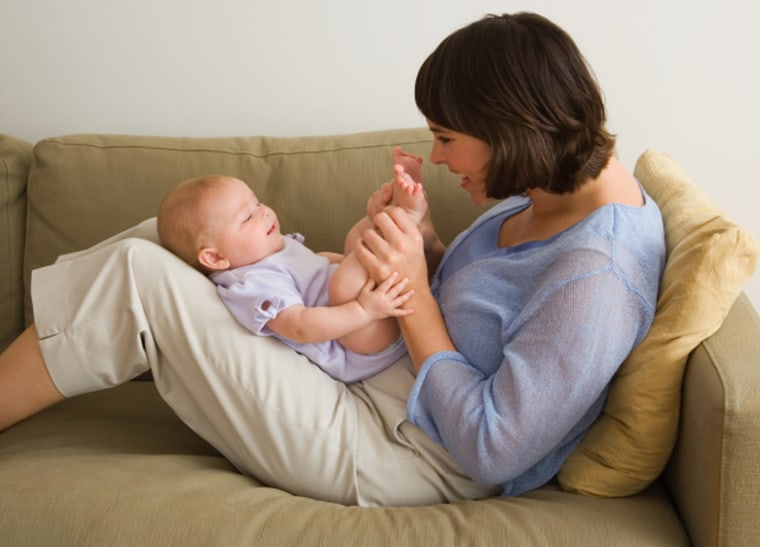 By Sarah Cavill, Techlicious.com
We've all heard it: The clatter of the remote control hitting the hard wood floor. The grind of the disc tray on the DVD player being forcibly closed, often with something in it other than a disc. The gleeful laugh of a toddler that has our phone and is running away with it. Many issues, when it comes to protecting our technology or home theater systems are just annoyances, but others pose real danger — for your child and your electronics.
Fortunately, there are many easy to use baby-proofing measures you can take to keep your new crawler or worse, your new climber, safe and sound while also protecting your technology.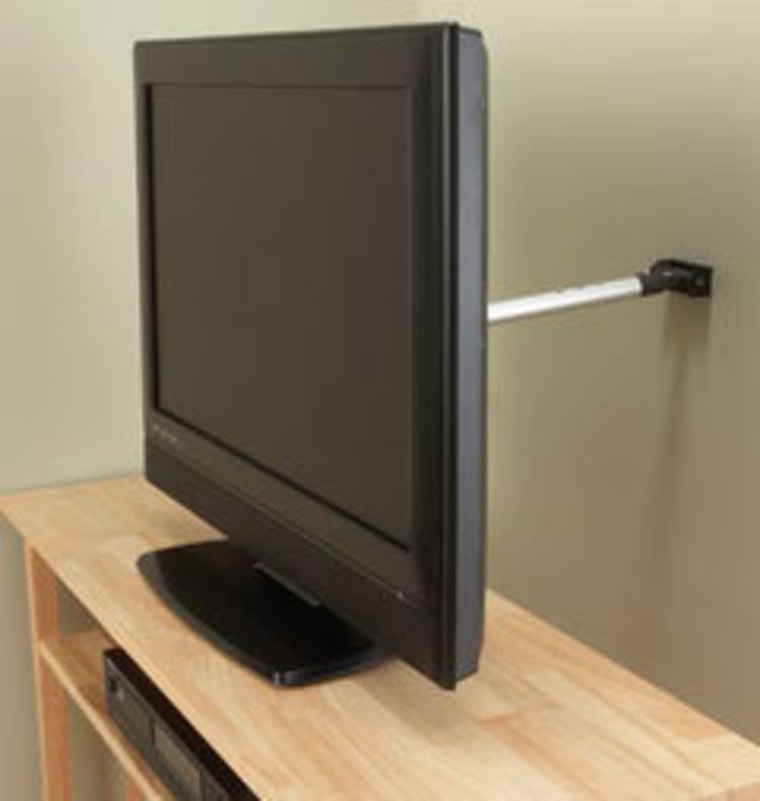 1. Secure your TV
According to the Consumer Product Safety Commission, between 8,000 and 10,000 children are treated in emergency rooms each year because of tip-over injuries, and televisions are major offenders. Flat-screen televisions are front- heavy and often perched on small lightweight bases. To carefully secure your TV you can secure it with a Prograde Flat Screen TV Lock. ($29.32 on Amazon.com).
2. Protect your components
All those flashing lights, sliding trays, and buttons — how they love buttons — make components like Blu-ray players, DVRs, cable boxes and iPod docks very tempting for sticky fingers. You can get an entertainment unit that holds your TV and electronics, with glass or frosted doors that close, like the TOBO TV panel with media storage ($319 on Ikea.com). You can secure the doors with childproof locks and secure the unit to the wall. Most remotes will work through glass.
For those that don't work through glass, or if your unit has wooden doors, you can get an external remote sensor like the Sewell InjectIR ($44.95 on Amazon.com) that sees IR commands from all of your remotes and transmits them to your components via HDMI (see the illustration).
You can also get a clear plastic shield that covers the front of your components. The DVD/Stereo Guard by Parent Units ($12.74 on Amazon.com) keeps wee hands from pushing buttons, but is easily removable for adult access.
3. Cover your outlets and power strips
Though the standard plug covers are quite handy and inconspicuous for plugs you rarely use, they are finger-breaking to remove. A product like the Kidco Outlet Plug Cover ($7.25 on Amazon.com), keeps kids off of the plug, allows you to shorten the cord and it's easily opened for use. Since most of us are plugging in our entire lives, power strips are an issue as well. A Power Strip Cover from Safety 1st ($7.99 on Amazon.com) keep curious hands from yanking at the plugs.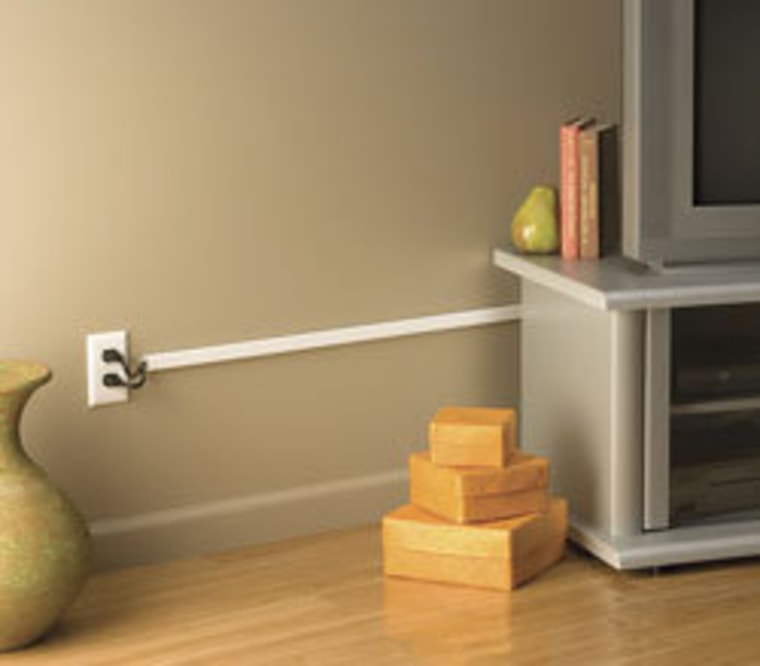 4. Organize your wires
Hide cords behind cord concealers like the Wiremold CordMate II Cord Organizer ($24.99 on Crutchfield.com) if you're running cables along a wall. Directly behind the TV, manage cables with zip ties or cover them with a wrap like the Monster Cable-It Wire Management System, which comes in three colors and several lengths ($12.20 for 8 feet on Amazon.com).
5. Protect your remote control
The most oft-dropped item deserves a little protection too. A Remote Control Cover from Remote Wraps ($15.99 on RemoteWraps.com) protects the device, the device's battery door, and your furniture from getting banged up.
There are many baby-proofing companies that will come in to your home and assess your needs. Make sure when researching a company that they provide full service for home theaters, and not just plugs and cords.
More stories on Techlicious:
Chat with Techlicious on Facebook and get the free daily Techlicious Newsletter.