One stuffed tiger was taken on quite the adventure after his owner mistakenly left him behind when leaving the Holiday Inn Express in Sheldon, Iowa.
Brianna Kroontje, the hotel's general manager, came into work on Aug. 10 with a note on her desk asking her to ship the tiger to Netza Molas, the 2-year-old boy whose mom, Jane, called in a frenzy looking for what her son refers to as "Baby Tigee."
"I figured why not make it look like the tiger had some fun before I send it back?" Kroontje told TODAY.com.
RELATED: How this man traveled the world on a budget, visiting 60 countries in 3 years
Before showing Baby Tigee all around the hotel, he fueled up on some coffee and pancakes. He then helped out with the laundry in the basement and greeted people at the front desk.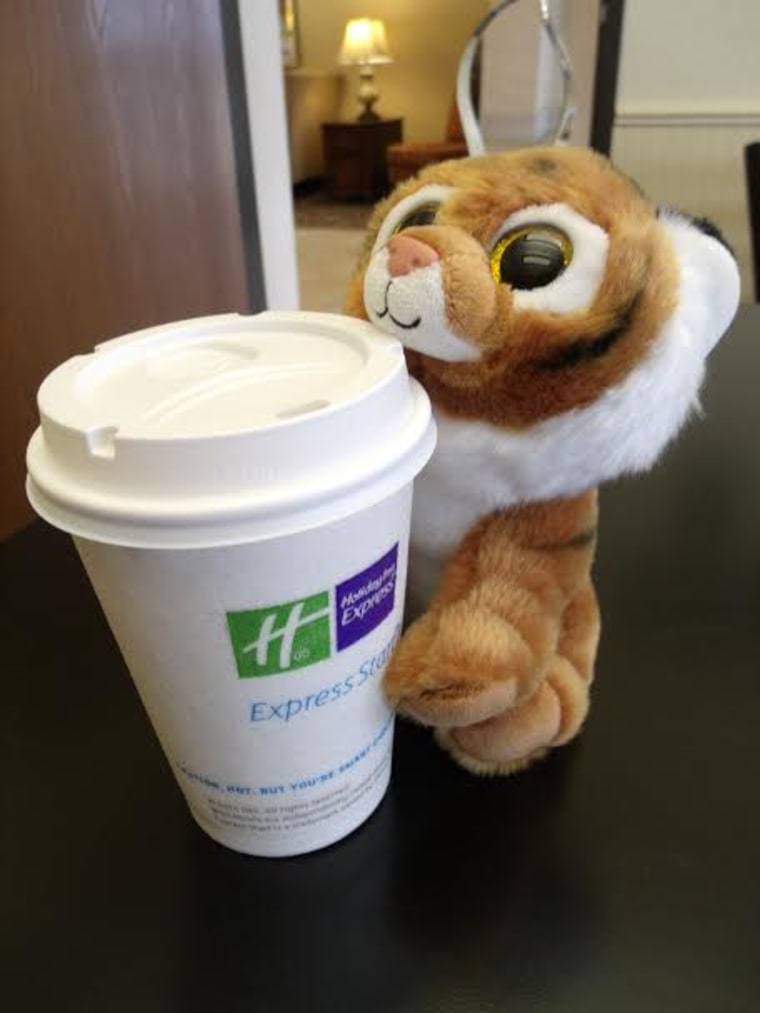 Check out that official name tag!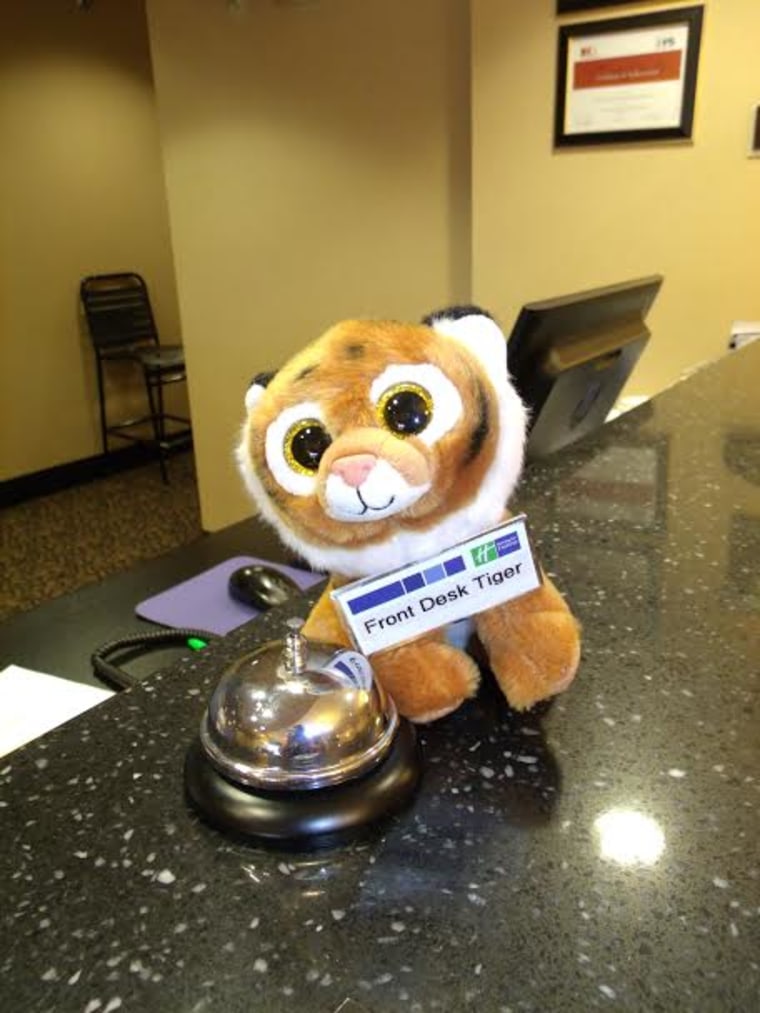 After a jam-packed day, Kroontje said her goodbyes to Baby Tigee and sent him off to his rightful owner. In the package, she included photos documenting the fun they had and a note that read:
"Hello from the Holiday Inn Express and Suites, Sheldon, Iowa! We loved having your tiger friend stay with us! The little tiger really enjoyed having pancakes at night. It also loved fresh hot coffee. Your little tiger was a big help at the front desk and a big help with laundry, but now it is time for your tiger friend to go back home. It really misses you and wants to play with you again. We hope you have enjoyed your stay with us as much as your little tiger did. We hope you come back to visit again soon. Have a great day!"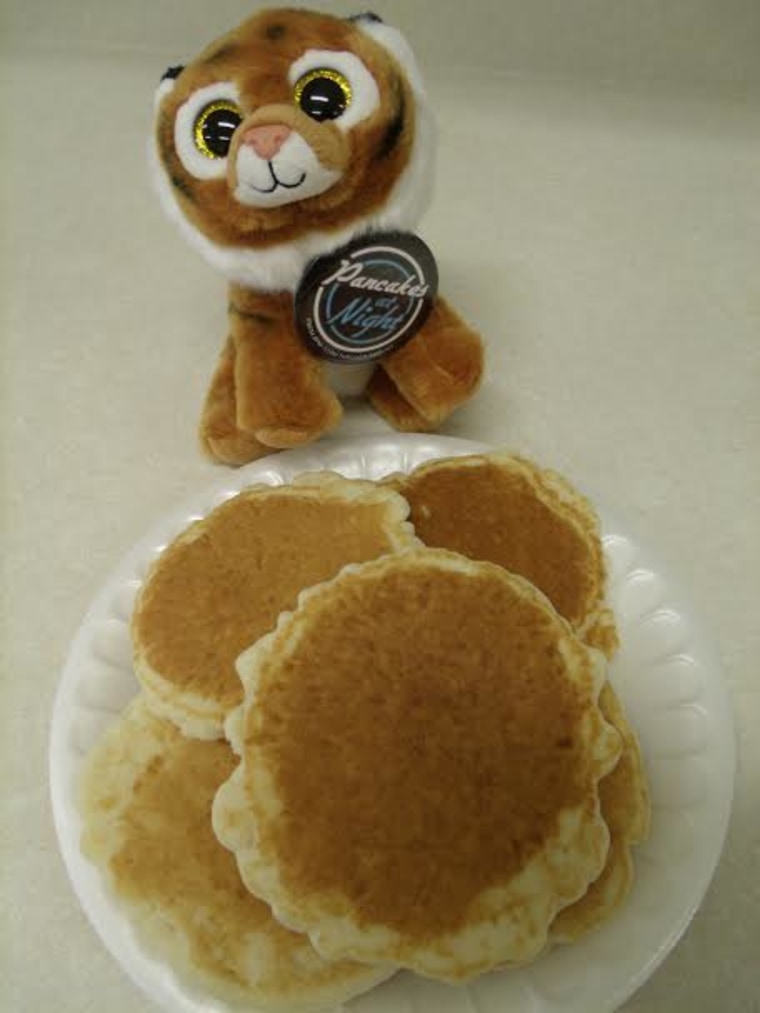 Kroontje has a son of her own and is always thinking of creative things to do with him, so the idea instantly came to her.
RELATED: The world's luckiest traveler? This man got a 737 flight all to himself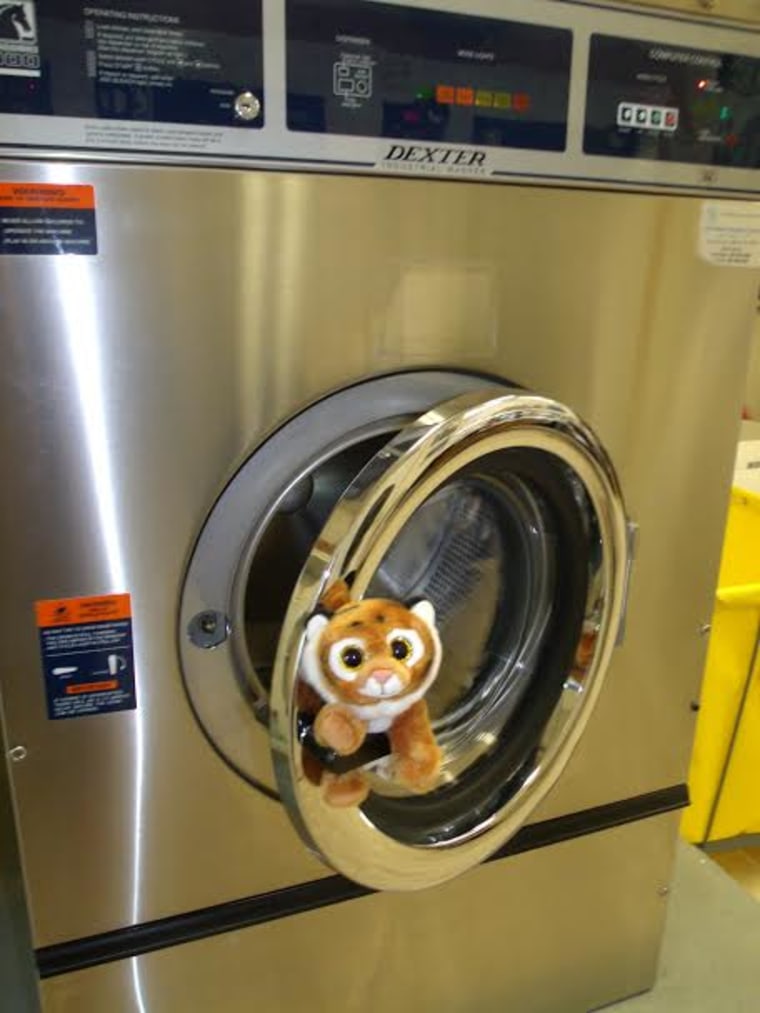 "I'm happy I could make the boy smile," Kroontje said. "I know my son would've got a kick out of it if someone did this for him."