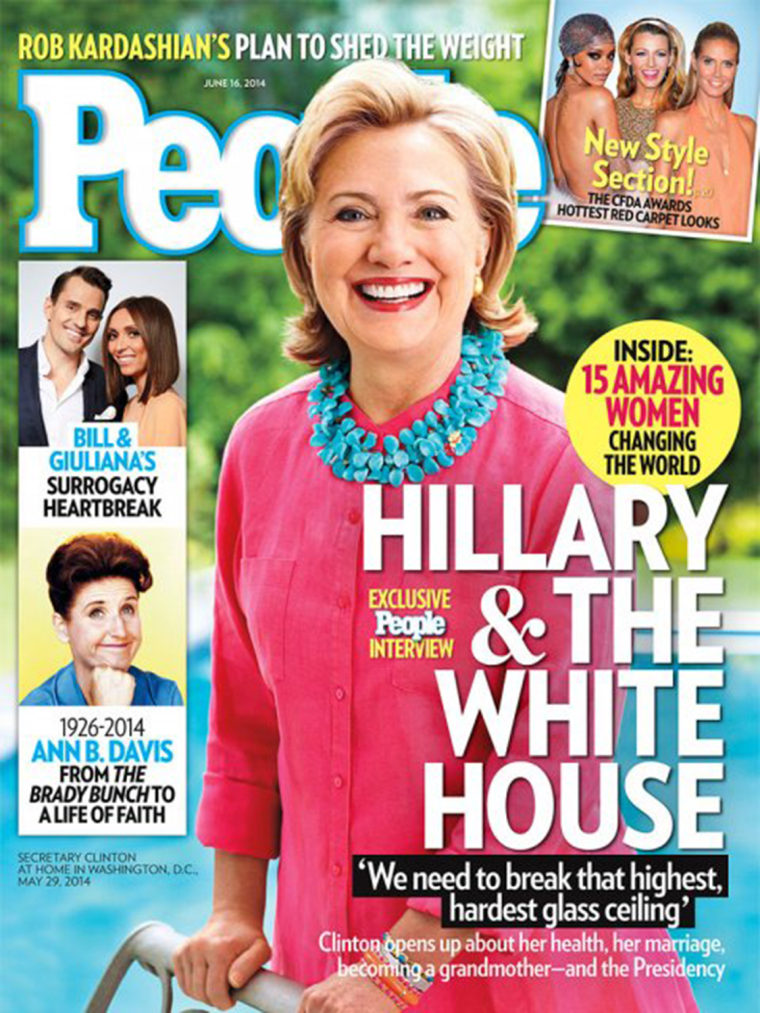 Hillary Clinton's interview with People magazine covers a wide range of topics, but that hasn't stopped people from judging by its cover — literally.
People revealed the latest issue's front page early Wednesday, showing the former secretary of state in her backyard, her hands resting on a chair. Some have noted that the chair, which is mostly cropped out, looks like a walker.
The magazine weighed in on the "mystery" Wednesday evening, tweeting "People's @HillaryClinton photo mystery isn't a mystery at all. It's a CHAIR" with a full-sized photo. 
Pre-existing concerns about Clinton's health (including suggestions from Karl Rove that she may have brain damage) added fuel to the fire, and soon enough, an online meme was born. 

And while most conceded that she wasn't actually using a walker, other theories have popped up.