Interest rates are going up. We don't know exactly when, but chances are pretty good it's going to happen later this year. And once they start going up, they'll keep going up for at least a little while.
They're not expected to hit the same high levels our parents had to contend with. Many people expect 5% to be the new normal. But there are things you can do now in order to save yourself money for years to come.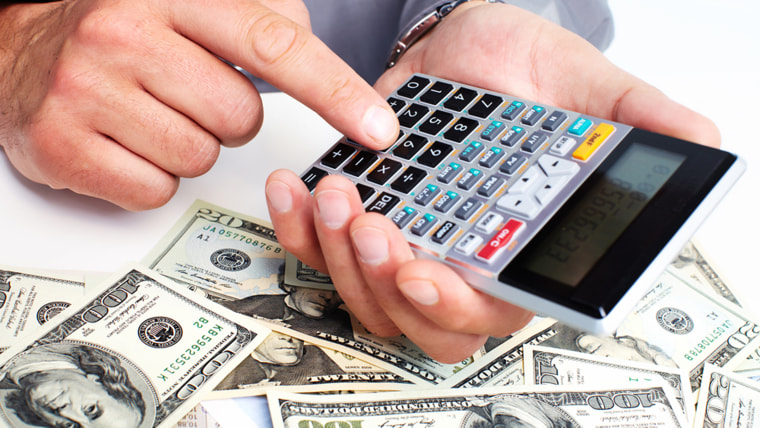 1. Refinance your student loans. This is something many people do not understand that they can do — and it applies not just to student loans but to parent plus loans. One company, SoFi, reports that its refinancers save an average of $11,000 on interest over the life of their loans. You don't have to refinance all of your loans — you can pick and choose to do just those where you'll see a rate break. But keep in mind that refinancing a federal loan to a private lender will cause you to lose some of the perks the government offers — namely, flexible repayment terms and loan forgiveness if you work in a qualified public service job.
2. Transfer your credit card balance — and grab mega rewards. I have never seen such a landscape of great credit card deals (zero percent interest) with big rewards (40,000 frequent flyer miles or more). To find the best offer for you, do a search on a couple sites: I like cardhub.com and lowcards.com. You can search by initial bonus, rewards, introductory interest rate and more to narrow down the options. Try to avoid cards with an annual fee, which could cut into the rewards you earn significantly.
3. Get a better deal on your car loan. People often don't shop for financing when they shop for cars — they get so focused on the vehicle itself. Refinancing a car loan can save you $300, $400, even $500 on the cost of your car — in other words, a monthly payment or two. And it's easy, as in it takes less than an hour. To do it, you can start by searching auto loan refinance rates on Bankrate.com. Don't overlook credit unions — they often offer the best deals. And be sure to understand that if you extend the length of your loan, you could actually end up paying more in interest over time.
4. Refinance your mortgage … one more time. Even if you've already refinanced your mortgage at the beginning of the interest rate drops, it may be worth a second look before rates head back up. It doesn't hurt to get a few good faith estimates, which is what a lender will give you that outlines the closing costs and fees tied to the refinance. To make a refi worth it, the amount you save on your monthly payments during the time you plan to live in the home should be more than the cost to refinance — in other words, how long you plan to live in this home matters. There is a good calculator HSH.com that can help you run the numbers.
5. In order to make any or all of these moves, you need to have a strong credit score. What constitutes that varies by market and lender, but in general, it means 760 or above for a mortgage and 740 and above for most everything else. If your score doesn't make the cut, spend some time improving it by keeping (or paying) credit card account balances down, making debt payments on time, and not shopping around for new credit for the time being. You can get a free copy of your credit score at a website like creditkarma.com or savvymoney.com.