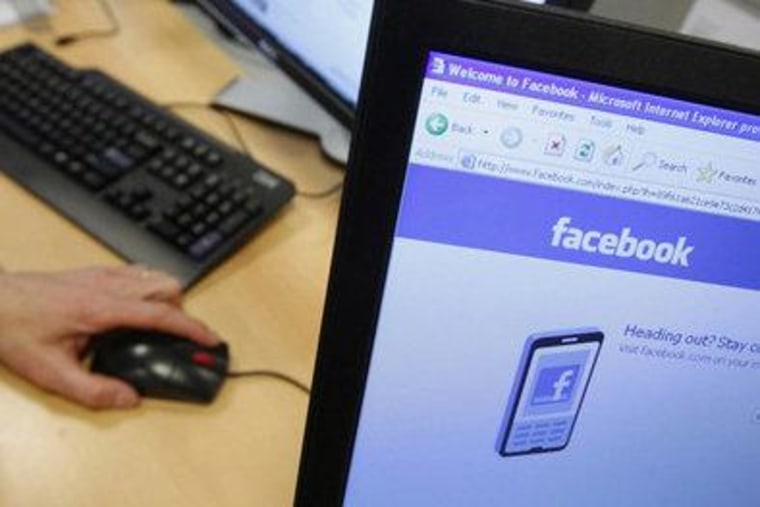 It's all over Facebook: If you're out celebrating too heavily New Year's Eve, you can call AAA's "Tipsy Tow" service for a ride to whisk you home. Well, you can call. But well-meaning folks posting the information have only part of the story: The service from the American Automobile Association is not available in all states, and not in all places.
"Some people have been posting this on Facebook, and we want people to know that this offered in only in certain parts of the country," Michael Green, AAA's public relations manager, told TODAY.com Monday.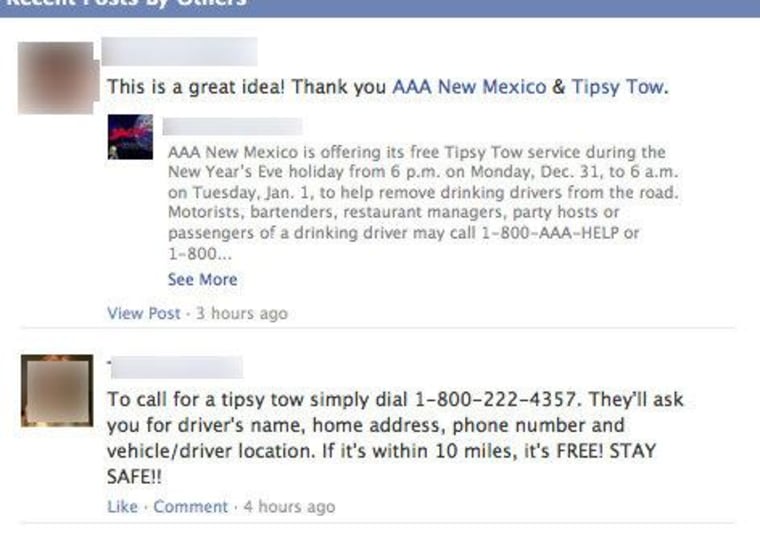 "It's really a program of last resort. All people should make a plan before they head out tonight about how they're going to get home. Motorists should pick a designated driver before they head out."
Green's familiar with the viral nature of the Tipsy Tow (also known as "Tow-to-Go") Facebook postings; the same thing happened last holiday season, when Snopes and Urban Legends posted warnings that Tipsy Tow is not available everywhere.
Where is it available? Here's a list from the AAA, with Green's admonition that in some states, the program is available only in certain areas, not statewide, such as Virginia, Ohio, Montana, Alaska, Connecticut and Kansas. You'll need to check with your local AAA branch.
Also, if you do call on Tipsy Tow, you could be in for a wait, depending on different factors, including the number of people calling for help and the weather in your area, Green said.
"Every (local AAA) club might have its own policy" as to when rides stop being given, he said. "They're the ones that decide whether or not to do the program, and what the details are."
So get off Facebook, pick a designated driver for the celebrating, check if there is a local AAA number for you to call and find out what's up in your area. Above all, use your head and stay safe.
More from Digital Life:
Check out Technology, GadgetBox, Digital Life and InGame on Facebook, and on Twitter, follow Suzanne Choney.