Have you had the best ice cream in America?
If you're looking for a sweet way to end the summer, TripAdvisor just released their list of the top 10 ice cream shops in the U.S.. Shops were ranked by quantity and quality of reviews from millions of travelers. Guess where the best of this delicious dessert can be found?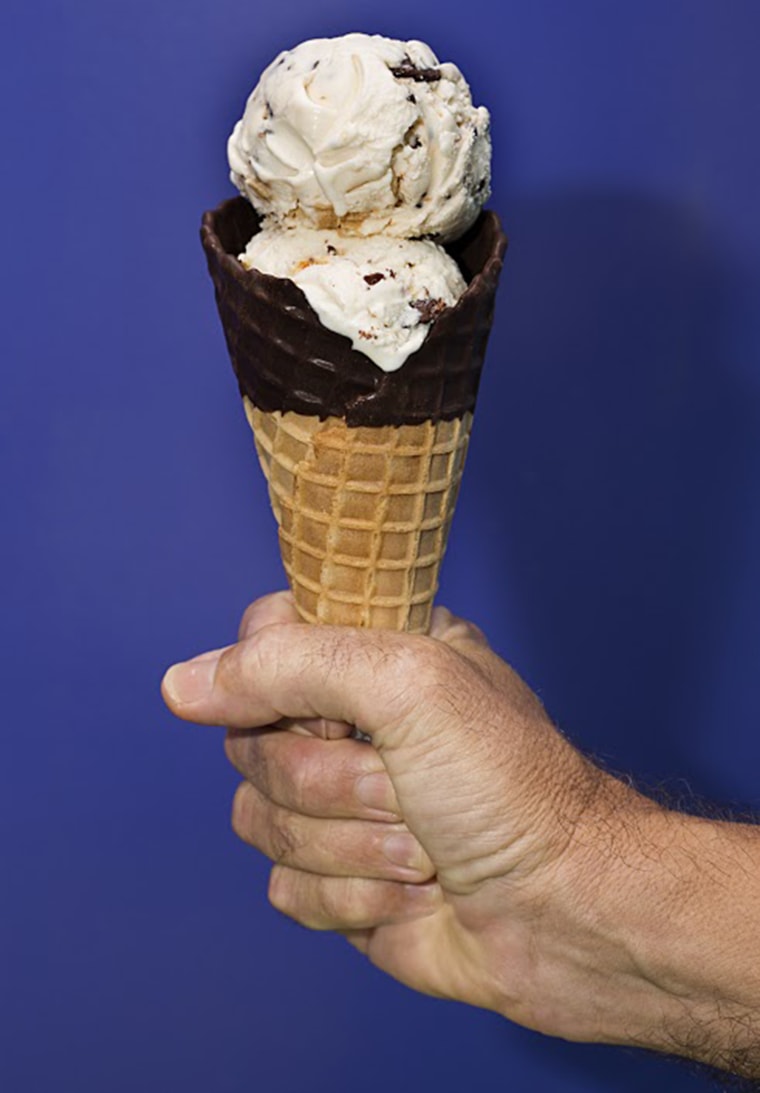 The Sunshine State! Which is perfect for all those travelers looking for a way to beat the heat (year-round) and sit back with a scoop of ice cream.
With 152 reviews and 5 out of 5 bubbles (the site's version of traditional stars) on TripAdvisor, Harborwalk Scoops & Bites Ice Cream in Punta Gorda, Florida, was ranked No. 1.
RELATED: 7 new ice cream flavors from the supermarket you have to try this summer
Ron Thomas, the co-owner of Harborwalk, said he was "beyond words" when he heard the news.
"We're a small business and we've been working so hard to make sure we get all the little things right," he told TODAY.com. "When you work hard and then you see something like this, this kind of recognition, it's just wow, just amazing."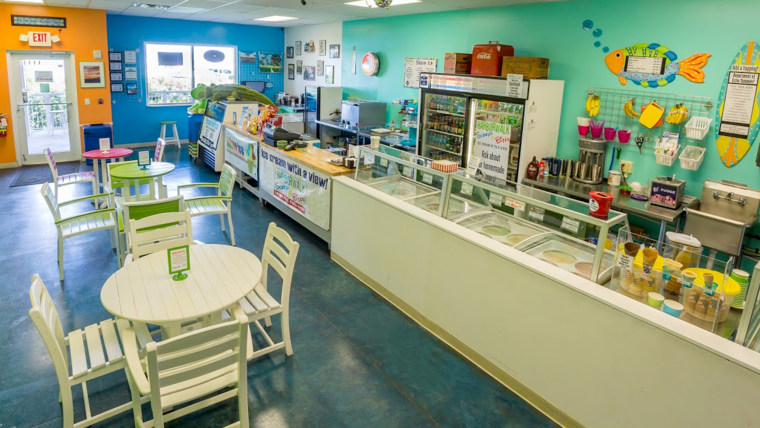 Thomas and his wife and co-owner Claudia opened the shop five years ago. He said they both had always wanted to open an ice cream shop. They like connecting with families and wanted a "happy business."
RELATED: What's the No. 1 pizza place in America?
"I think we have provided a place for families and couples and individuals to really feel welcomed," he said. "It's not good enough just to have a good product, but about having all these components, like a positive setting."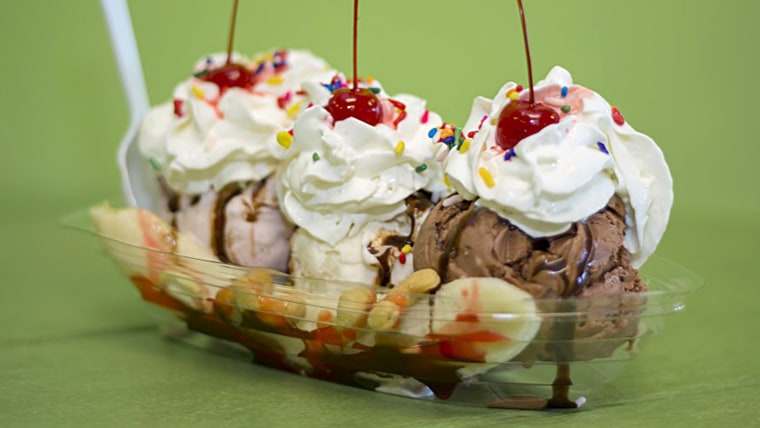 Ron said that beside the homemade ice cream and fun atmosphere, the shop is right on the Charlotte Harbor and he even adds "home spun" descriptions with each of the ice cream flavors.
Here's the full list:
Top 10 U.S. Ice Cream Shops
1. Harborwalk Scoops & Bites Ice Cream – Punta Gorda, Florida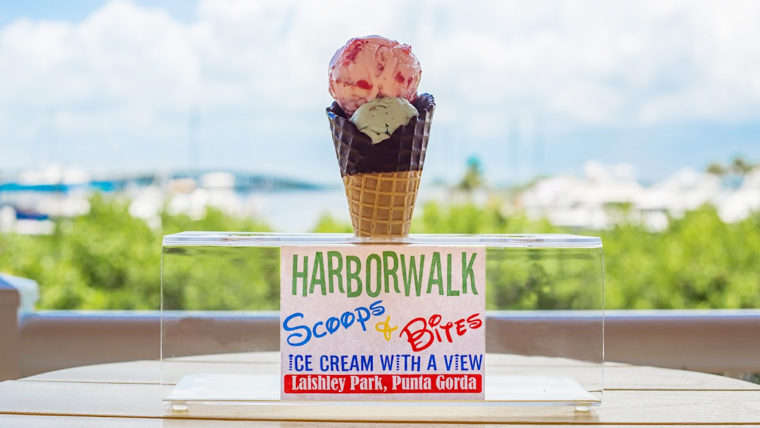 2. Bellvale Farms Creamery – Warwick, New York (143 reviews, 5 out of 5 bubbles on TripAdvisor)
Almost 200 years later, Bellvale has still got it going on. The shop churns out homemade classics such as strawberry, vanilla and chocolate — and even more fully-loaded flavors like "Bellvale Bog," a dark chocolate ice cream chock-full of brownie dough and decadent fudge swirl — making this a mandatory stop for any traveler.
3. Dietsch Brothers Inc. – Findlay, Ohio (181 reviews, 5 out of 5 bubbles on TripAdvisor)
This family-run flavor paradise has been producing an assortment of mouthwatering ice cream for more than 75 years. Does praline pecan and toffee caramel crunch sound good? What about if it was piled high in a cone and covered with hot fudge?
RELATED: 4 cool ice cream tips from Food & Wine's Justin Chapple
4. McConnell's Fine Ice Creams – Santa Barbara, California (222 reviews, 5 out of 5 bubbles on TripAdvisor)
After more than 65 years, McConnell's is still charming customers with some fantastic ice cream. Enjoy the west coast with one of their wonderfully creative flavors made from local, sustainable and organic ingredients, including "Churros con Leche" and "Sea Salt Cream and Cookies."
5. Scottish Highland Creamery – Oxford, Maryland (133 reviews, 5 out of 5 bubbles on TripAdvisor)
This crazy awesome creamery has more than 600 types of silky smooth ice cream. Seriously, do you even need another reason to check out this shop, aka heaven? "Double Belgian Chocolate," "Mascarpone," "Fresh Crushed Strawberry," the list goes on and on…and on, and on.
RELATED: Dominique Ansel's burrata ice cream is the latest savory ice cream trend
6. Island Creamery – Chincoteague Island, Virginia (1,433 reviews, 5 out of 5 bubbles on TripAdvisor)
All-natural, locally sourced ingredients from Lancaster County go into the creation of Island Creamery's fantastic flavors. Fuel up with a scoop of "Wallops Rocket Fuel" (chocolate ice cream with cinnamon and chili pepper) in a handmade cone, or any one of their seasonally inspired delicious delicacies.
7. Martha's Dandee Crème – Queensbury, New York (322 reviews, 5 out of 5 bubbles on TripAdvisor)
With ice cream made fresh daily, you can literally come back to this dessert parlor every day and have a deliciously different experience each time. "Marble Cake" and "Apple Pie" in ice cream form? Yes, please!
8. Brickley's Ice Cream – Narragansett, Rhode Island (112 reviews, 5 out of 5 bubbles on TripAdvisor)
With 45 delicious flavors, Brickley's has options for every traveler and will keep the regulars entertained. Try a scoop of their traditional flavors like strawberry, or test out something a bit different, like the "Malted Milk Ball."
9. Woodside Farm Creamery – Hockessin, Delaware (155 reviews, 5 out of 5 bubbles on TripAdvisor)
If you're looking for rich and inventive ice cream, check out this small-town creamery. They've been serving ice cream for almost two decades; they've even combined sweet and savory to create "Bacon" ice cream!
10. Brown Dog Ice Cream – Cape Charles, Virginia (160 reviews, 5 out of 5 bubbles on TripAdvisor)
Cool off while visiting Chesapeake Bay with one of the many creative, gourmet flavors that Brown Dog has to offer. Choose from "Blueberry Lavender" to "Mocha Scotch Chip," and even "Poncho Verde," which is avocado ice cream packed with strawberries, lime and zesty jalapeños; your taste buds will be entertained.