It's been 17 years since I began trying to track down my family's Irish heritage – going back to my great-grandfather Michael Boyle, who emigrated from County Clare during the potato famine of the 1840s. I've spent long hours whirling through microfilm and searching through Internet databases. I've even conducted a genetic testing campaign and traveled to the Emerald Isle in search of long-lost cousins.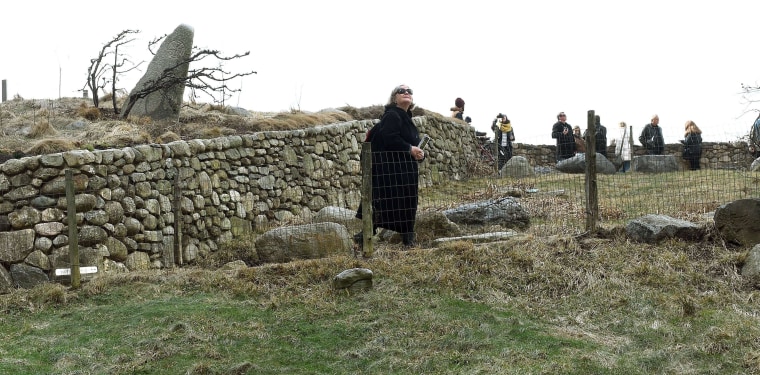 The result? I have a pretty good handle on the hundreds of descendants of Michael Boyle, who have spread out to the far corners of the world (even Iraq!). I've benefited from the kindness of strangers, who sent me copies of precious newspaper obituaries laying out the lives of ancestors. I've even sat in a parlor with the relatives of Michael Boyle's wife in County Clare, not far from where she doubtless grew up.
But when I tried to find out whether Great-Grandfather Michael Boyle had brothers or sisters, or whether any other members of his particular Boyle family came over to America, I came up with nothing conclusive. Not even the genetic tests or the visits to Ireland could settle that question. As far as I knew, Michael might have been the only one in his family to survive the wave of starvation that swept over Ireland in the 1840s. I was stuck in a dead end, staring at what's known in genealogical circles as "the brick wall."
Until now.
The latest twist in the 17-year-long tale shows how much technology has transformed genealogy since the 1990s — which should come as no surprise to the millions who watch "Who Do You Think You Are" or "Genealogy Roadshow" on TV. But it also shows how far the accumulation of clues, an educated guess or two and just plain old luck can get you.
The brick wall fell when I was scanning through yet another Internet search on my great-grandfather's name, facilitated by Ancestry.com's databases. It was a simple search, but this time an entry popped up from the "Search for Missing Friends," the 19th-century equivalent of Craigslist for Irish emigrants. If family members or friends got separated from each other during their travels, they could place "Missing Friends" ads in the Boston Pilot, a newspaper that was widely read by emigrants.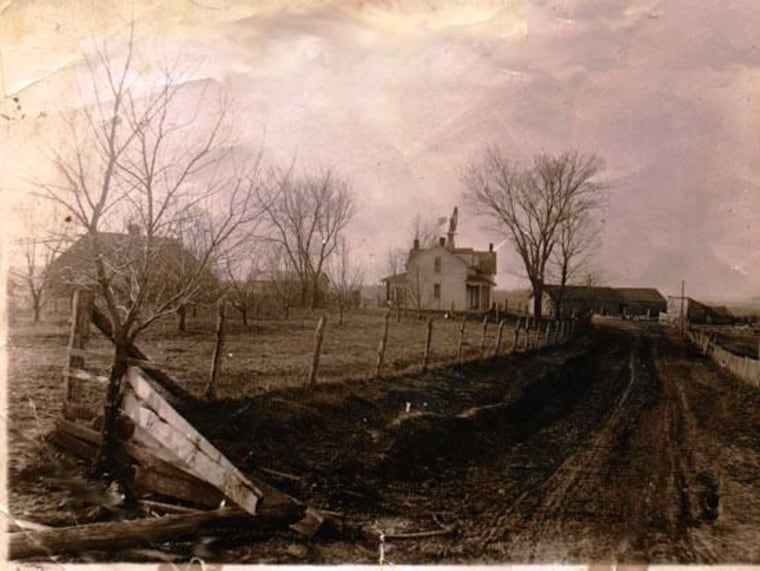 This particular ad from 1854 was looking for a Michael Boyle whose last known whereabouts were in Galena, Illinois. My eyes widened. The family lore was that Michael made his way through Galena on the way out to Dubuque, Iowa, and then to the homestead in nearby Jackson County where I grew up a century later.
My eyes widened even farther when I read that the ad was placed by Michael's brother-in-law, then living in Rockbridge County, Virginia. A quick search of the 1850 census turned up listings for the brother-in-law as well as his wife, Margaret, plus John and Mary Boyles. Yet another search told me that someone else was filling out this particular branch of the family tree.
The more we compared our pieces of the puzzle, the more certain we became that Margaret was Michael's sister, John was his brother, and Mary might have been his mother. I won't bore you with the details; let's just say it involved tracing the twisty course of two marriages and name changes, deciphering probate records from Iowa, linking names to a marriage record from a Wisconsin church, and ordering up a fresh batch of photocopies detailing decades-old obituaries.
I've gained a new set of cousins in the process — meaning that if I'm going to have any hope of putting the full story together in time for my next trip to Ireland in September, I'd better start writing.
It's satisfying to know my Irish Boyle family tree has spread so wide. But somehow it's even more satisfying to know that my great-grandfather wasn't alone in a strange New World. Margaret's obituary reports she eventually found her way to Dubuque, "where several of her brothers lived."
"Several" brothers? Did I miss something? Maybe I'll do just one more round of research before I start writing.
Want to join me? Here are a few pointers:
Did we miss anything? No doubt we did. Click on the "Comment" tab and pass along your own tips for filling out family trees.
Alan Boyle is the science editor at NBC News Digital. Follow him on Facebook, Google+ and Twitter. He's also getting ready to update his genealogy website, Family.Boyle.net, just as soon as he finishes that last database search.