Joseph Bernard Campbell wasn't "just" a cyber stalker haunting and hunting one woman; he was after as many as he could get it seems, hacking between 350 and 500 email accounts. In at least 19 cases, he captured personal, nude and semi-nude photos that the women had emailed to boyfriends, some of them in the military overseas, and then broke into the women's Facebook accounts and made those photos their profile pictures.
The women "were devastated," police Lt. Bill Sohl told the Tampa Tribune. "All of a sudden they were getting phone calls from their friends, saying, 'Do you know what's on your Facebook page?' "
The damage wasn't confined to Facebook, which was bad enough. Campbell, of Largo, Florida, also posted a link and the photos to other places: websites with names like "Pinellas County Sluts," "Dumpster Sluts" and in a forum named "Revenge."
Campbell, 24, knew many of the women from the private high school he'd attended. He agreed to a guilty plea in federal court this week on federal charges of cyber stalking and unauthorized access to a computer. In his plea agreement, Campbell admitting to doing what he did "to harass the victims and cause them emotional distress."
According to the Tribune:
One method Campbell used, Sohl said, was to send emails to the women saying they had received a greeting card. The email instructed the recipients to type in their email addresses and passwords, but did not lead to any greeting cards.
Campbell would use the addresses and passwords to look into the accounts, where he found photographs ...
Campbell, whose attorney has declined to discuss the case, could face up to five years in prison, and is scheduled to be sentenced Aug. 5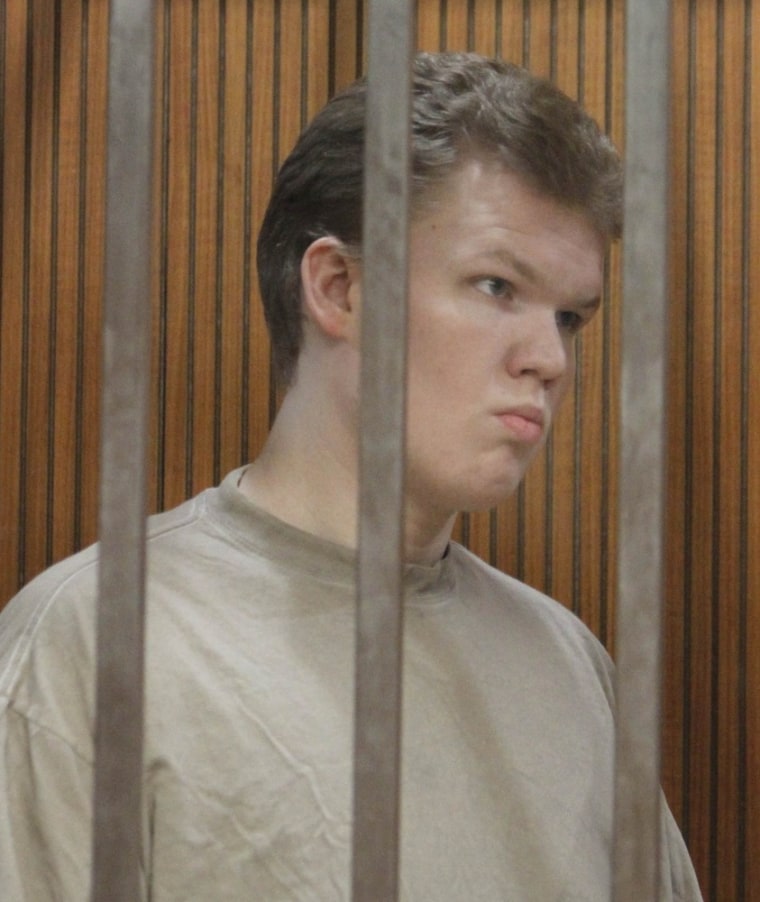 Meanwhile, on the West Coast, another man who made it a game to search through women's Facebook pages, search for their email addresses, hack their email and find intimate photos of them, then send them to people on their "contacts" lists, was sentenced Friday to four years in prison.
George Bronk, 23, of California, pleaded guilty to charges of computer intrusion, false impersonation and possession of child pornography. The state attorney general's had sought a six-year sentence.
Bronk's hacking wasn't limited to his geographic world of Citrus Heights, north of Sacramento. Prosecutors said he violated the online privacy of women in 17 states, Washington, D.C., and England.
Bronk's lawyer depicted him as immature, to be sure, but also as being unemployed and having to take care of his sickly parents.
"He was bored and he was drinking, and his entertainment was sitting in front of his computer and doing these things," attorney Monica Lynch told The Associated Press outside court last March.
But prosecutors say it was much darker than that; that Bronk stalked the women, changed their email passwords to take control of their accounts, taunted some of the women in online exchanges, and in at least one case, coerced a women into sending him more explicit photos after he threatened to distribute the photos he already had.
These criminal cases are examples of reasons not to publicly share your email address, even on sites like Facebook. And be aware that it's up to you to not post it.
As msnbc.com's Helen A.S. Popkin noted, in writing about yet another similar case last April, "Facebook privacy settings allow users to hide their email addresses from some or all Facebook users, but it is not the default setting."
Related stories:
Check out Technolog, Gadgetbox, Digital Life and In-Game on Facebook, and on Twitter, follow Suzanne Choney.