Fortune has revealed its list of the top companies to work for in America and Google is number one, again. And for the first time ever the annual ranking also includes the list of the top 10 best companies for women to work at.This is the 6th time Google has cinched first place. No surprise with the chance to work on cool products and the famous employee perks. Among them, 12-weeks paid paternity leave for both men and women, and a free cafeteria. Google will even have someone do your laundry for you.
Other companies have cool benefits too. At Marriott International (No. 53), you get free hotel rooms for life, even after you leave the company. At Cisco Systems (No. 70), 95 percent of the employees get to work home two days a week. Game company Activision Blizzard (No. 96) gives cash bonuses to employees and their families for daily steps tracked on Fitbits.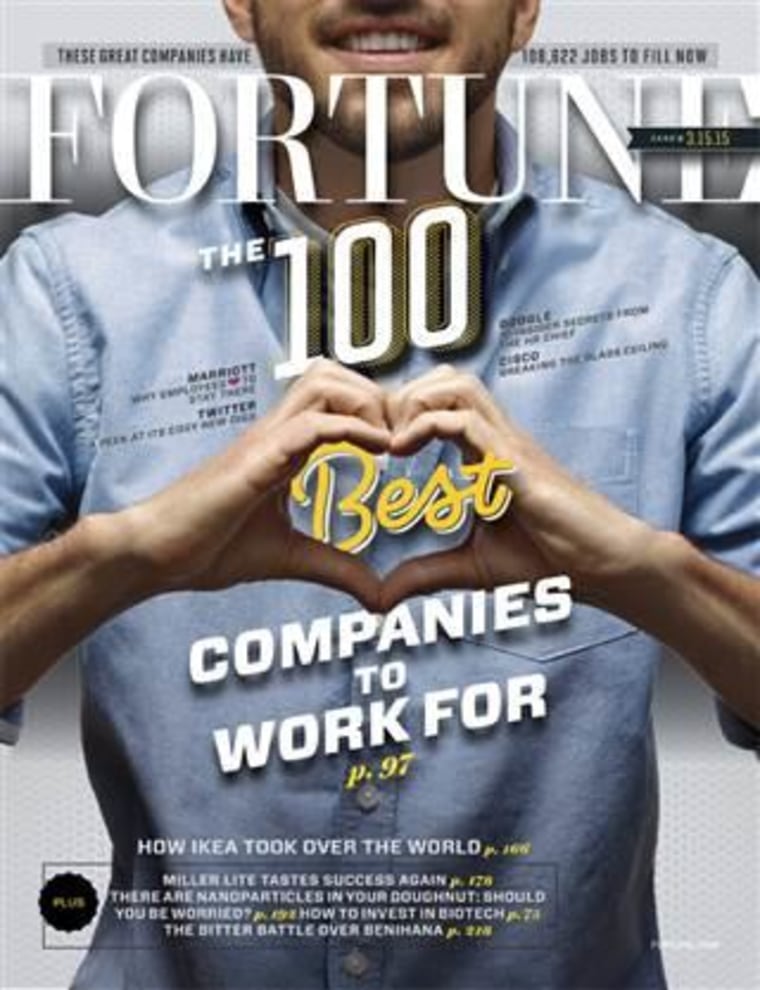 But you can't get on the list just by throwing a few foosball tables around the office. Factors like a sense of mission and trust were also considered.
Here's the top overall:
1. Google2. Boston Consulting Group3. Acuity4. SAS Institute5. Robert W. Baird6. Edward Jones7. Wegmans Food Markets8. Salesforce.com9. Genentech10. Camden Property Trust
Fortune also broke out the most female-friendly companies. They based it on the percentage of women at the companies and in executive positions, and flexible work options.
Here's the top 5 for women:
1. Meridian Health2. Children's Healthcare of Atlanta3. Perkins COIE4. Alston & Bird5. Novo NordiskTo get the results, the magazine annually partners with Great Place to Work and sends out detailed surveys to random samples of over 250,000 employees from the over 250 firms nominated to take place in the survey. To be eligible, a company must be at least five years old and have more than 1,000 U.S. employees.
Email ben.popken@nbcuni.com or tweet @bpopken.