Riverdance has nothing on the Google Doodle for St. Patrick's Day, a charming animation of children doing an Irish dance.
Google is known for its doodles, redesigned versions of it homepage logo, done up for special occasions, and it has often given a nod to this holiday. But this St. Patrick's Day doodle is especially delightful.
On Google's home page, click on any of the young dancers, and you'll be taken to the search giant's links about the holiday if you want to learn more about it.
Below are some of the previous Google Doodles for St. Patrick's Day. And, if you want to see all of Google's Doodles, dating back to 1998, click here for the archive.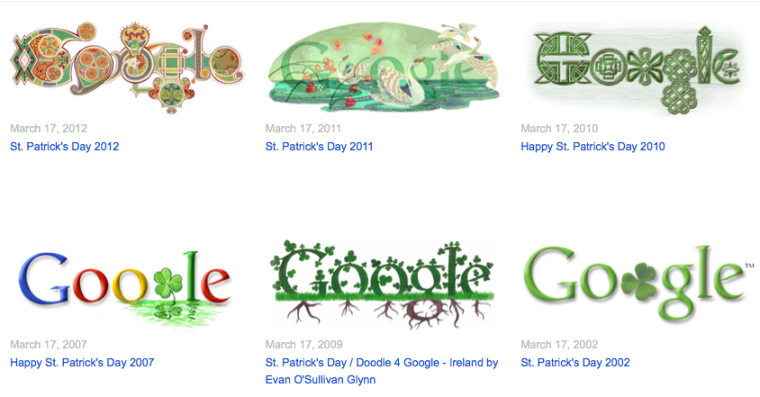 Check out Technology, GadgetBox, TODAY Tech and In-Game on Facebook, and on Twitter, follow Suzanne Choney.