The misery index – a measure of inflation plus unemployment rates – hit the highest level in nearly three decades last week.
That's definitely bad news for our pocketbooks, but many of us have experienced much deeper misery.
It turns out we're still quite a ways from the misery Americans suffered in the mid-1970s and early 1980s, when the index topped out at or near 20, with unemployment of nearly 8 percent and inflation of 12 percent. Last week's reading was nearly 13, including the 9.1 percent unemployment rate and 3.9 percent year-over-year inflation.
Scott Grannis, a blogger and former chief economist for Western Asset Management, notes that our misery this time around is mostly due to high unemployment —which is hovering around 9 percent — although inflation has also recently been on the rise.
Back in the 1970s and 1980s, we were bedeviled by both high unemployment and extremely high inflation, which anyone who tried to buy a house in those years probably remembers well (if not fondly).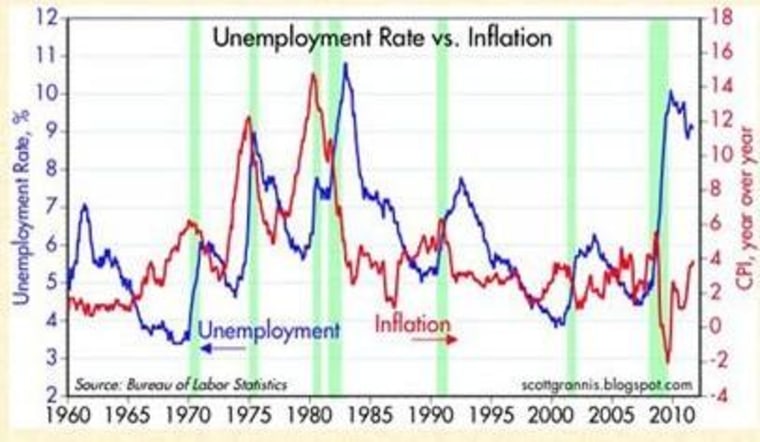 Of course, that particular trip down memory lane is probably little comfort to the many of us grappling with the current weak economic conditions, and especially to the 14 million people who are unemployed.
Related:
Feeling pinched by higher bills, less money? You're not alone
Older Americans' challenge: Not time to recover from recession